Weekly Sports Betting Hot/Cold List
by Nolan Sinclair - Strike Point Sports - 10/18/2011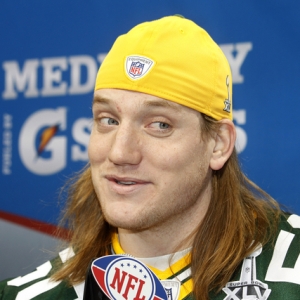 What is going on in the NFL? A long time ago in a galaxy far, far away, people ran the football and played tough defense. Now teams are throwing the ball 50 times and giving up points in droves.
How many times have you found yourself screaming at the television "GET A STOP," just to see your defense let a team throw a 30-yard screen for a touchdown? It is incredible. Even the defenses we have come to love are just pathetic. It has officially become a passing league and only fantasy teams are better for it. Numerous times this season a team has had a chance to run out a late-game lead only to try to throw it on third down, stop the clock, and watch their opponents kick a game-winning field goal. It's pretty gross.
That is why one of the more stunning drives of the weekend was Philadelphia's final one while icing their win over Washington. Andy Reid's Eagles are notorious for throwing the ball way too much and not being able to get "the tough yards". But with the ball and a seven-point lead with 2:44 to play they were able to pound the rock four straight times, pick up 21 yards and two first downs, and finish a divisional game on the road. Kudos.
I don't know if I will say that one win makes the Eagles "hot". But they were able to take a step away from the abyss and maybe, maybe they saved their season by going old school.
With that said, I bring you to you the Sports Betting Hot/Cold list:
Cold List:
10. Donovan McNabb – No. 5 is completing 56 percent of his passes on second down and only 30 percent of his passes on third down. That is awful, and it is looking like a sad end to a truly good guy's career.
9. Houston Texans – Houston is 0-2 against the NFL point spread sans Andre Johnson, and a date with Tennessee next week doesn't bode well.
8. AJ Hawk's middle finger – Normally it is the woman's ring finger that is the most expensive, but not for Hawk. AJ's middle digit is sure to be hearing from the NFL front office after it showed up in Sunday's game versus the Rams. Even if it was directed toward his own team.
7. Jacksonville Jaguars – The Jags are 1-5 straight up, 2-4 ATS, and 1-5 versus the total. Where is David Garrard when you need him?
6. Rex Grossman – Ladies and gentlemen, I give to you the true Sex Cannon: 143 passing yards, zero touchdowns, four interceptions. For all you fantasy buffs, that is equal to -2.23 points. Awesome. And, ha-ha, you just got benched for John Beck. John Beck! Wow.
5. Jim Harbaugh's handshake – Ol' Jimmy hammered Detroit Head Coach Jim Schwartz with a man-shake after the 49ers handed the Lions their first loss of the season. Schwartz wasn't happy and tried to fight Harbaugh. Easy Coach Harbaugh, Schwartzy just got a manicure. Oh, and don't be a dick.
4. Denver Broncos – Denver may have righted their ship by naming Timmy "Jesus Jr." Tebow their starting QB, but he still has work to do for this 1-4 ATS squad. And no, we didn't forget about how cold this franchise is during its bye week.
3. The Josh Freeman-to-Mike Williams combo – After exploding last year for 10 touchdowns the two have combined for only one through six games.
2. Midnight Madness, not at midnight – There are few things I love like I love Midnight Madness. But teams scheduling late afternoon "ceremonies" two days after practice officially starts kind of defeats the purpose.
1. NFL defenses – The San Francisco 49ers are the only team in football that has played at least six games and has given up less than 100 points. Thanks, Roger Goodell, for ruining football.
The Hot List:
10. Buffalo Bills scoring – The Bills are 6-0 versus the total this season. No one circles the "offensive" wagons like the Buffalo Bills. But is it just me or do they score a defensive touchdown every week? That will catch up with them sooner or later.
9. Cincinnati Bengals – How in the hell is this team 4-2? They were supposed to go 0-16, weren't they?
8. Devin Hester in primetime – This guy always scores touchdowns on late night TV or in primetime spots. (Did someone say, "Primetime"?) Whether it is via kick/punt return or catch, he has a nose for the end zone.
7. Mark Rypien's daughter – Do yourself a favor and look her up on line. She plays in the lingerie league. And even though her dad looked like Geronimo, the apple kind of rolled away from the tree in this case.
6. LeSean McCoy and Jeremy Maclin – Two of the very few bright spots on an underachieving Philadelphia Eagles team. These guys are definitely pulling their weight and, much more than Mike Vick, are keeping the Eagles afloat.
5. Green Bay Packers – The Pack are 6-0 SU and 5-1 ATS. They are just wrecking people. And they are hammering numbers even when being favored by 12 or more points in two of their last three games.
4. The 'Under' – Teams fell short of the total in nine of 11 games. That is a drastic change from the first few weeks of the season where the 'over' was a cash cow. It was only a matter of time. But then again, have things really changed…
3. Billy Cundiff – Mr. Cundiff was a field goal machine versus Houston, hitting five field goals (three from 40+ yards) and two extra points. Well done Billy, well done. (Oh, and thanks for helping my 7-Unit AFC Game of the Year come through!)
2. Matt Forte – This guy is single-handedly driving the Chicago offense and keeping this team relevant in the NFC. Do yourself a favor and sit down and watch a Bears game, even if you aren't a fan, and enjoy Forte. He is a beast.
1. The Hot List/Cold List – Check back next week for more.
Strike Point Sports has been tearing up the NFL so far this season, going 26-10-1 with their NFL picks. They have rolled off an amazing six straight winning NFL weeks and are a perfect 7-0 with their NFL predictions rated 5.0 or higher. They have brought home over $5,400 in NFL profit this year and this is one pro handicapper that you don't want to miss.