Back to the Futures: NFC Playoff Picture Only Getting Fuzzier
by Ricky Dimon - 12/27/2012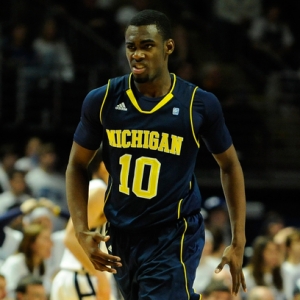 With one week to go in the NFL regular season, the six AFC playoff participants and all four division winners have already been determined. With a streaking Denver squad hosting Kansas City in Week 17, its No. 1 seed is all but assured, and the odds have acted accordingly.

In the NFC, on the other hand, all hell could break loose. Only Atlanta is locked into its seed (No. 1), while only two division winners and one wild-card spot (either San Francisco or Seattle) has been snagged. Look no further than the NFC odds to accurately detect pure chaos. No team is shorter than +225, and four are within a range from +225 to +300.

(All odds provided by Sportsbook.ag):

NFC Championship
Atlanta Falcons (+225) – People are starting to believe. Is it because of the Falcons' last two performances or because they have secured home-field advantage throughout the NFC playoffs? Or both? Atlanta, already locked into the No. 1 seed prior to Week 17, is now the conference co-favorite with Green Bay.
Green Bay Packers (+225) – First the Packers chipped away at the Chicago in the NFC North. Then they set their sights on a first-round bye, and they are finally in that position after San Francisco went down in flames to Seattle. Green Bay has won nine of its last 10 after pinning a 55-spot on Tennessee last weekend.

San Francisco 49ers (+275) – Well, that is no way to follow up arguably the biggest win of your season. The Niners prevailed in New England then promptly got blown out by the Seahawks, 42-13. And it wasn't even that close. San Fran may not have much time to get back on track now that a bye is unlikely.

Seattle Seahawks (+300) – Break up the 'Hawks! Once 4-4, they are now 10-5, into the playoffs, and still alive for the NFC West with one game to go. Even though Seattle may not get a bye (it needs help from the 49ers), there is nobody this team can't beat right now.

Super Bowl

Denver Broncos (+350) – If this was a game of NBA Jam, the Seahawks would be on fire. Nothing, however, can accurately describe just how hot Denver is right now. Peyton Manning and company have strung together 10 straight wins to put themselves in position for home-field advantage throughout the AFC playoffs. And, oh yeah, they are favored to win Super Bowl XLVII.

New England Patriots (+400) – Tom Brady wasn't on fire last Sunday, but he sure was spitting fire in his postgame press conference. You would have thought the Patriots lost. They won (albeit over lowly Jacksonville) to stay alive for a first-round bye, but help is required for that to happen.
Atlanta Falcons (+600) – Two weeks ago, the experts were talking about Atlanta as the worst 11-2 team in the history of football. Now one week before the playoffs, almost everyone is talking about Atlanta as a legitimate Super Bowl contender. That's the NFL for ya. That's also home-field advantage for ya.

San Francisco 49ers (+600) – According to the oddsmakers, Green Bay has a better chance of winning the NFC, but San Francisco has a better chance of winning the Super Bowl. Hmmm…. The first-round bye situation may be part of that, but another reason is the 49ers' defense should at least be able to contain AFC offenses like Denver and New England.

NFL Rookie of the Year

Andrew Luck (-160) – 1983…2004…2012…. This year's rookie QB class is already being put in historical perspective, drawing comparisons to classes from eight and 29 years ago. Luck needed a mere one season (not even a full one) to get Indianapolis to the playoffs, so he is a slight front-runner amidst heavy competition.

Robert Griffin III (+140) – Speaking of improbable, immediate turnarounds, RG3 has Washington one win away from the NFC East title. A few injuries haven't helped his cause, but the 2011 Heisman winner is neck-and-neck with Luck. RG3 needs a victory on Sunday in order to stay in the hunt for this award.

Russell Wilson (+300) – Two quarterbacks does not an entire class make. Enter Russell Wilson, who was drafted in the third round and expected to back up Matt Flynn. Instead, Wilson has thrown for 25 touchdowns while leading Seattle to an outrageous 150 points in its last three games.

NCAA Championship

Indiana (+500) – The Hoosiers may have slipped to fifth in the rankings, but they haven't gone anywhere in terms of the status as title favorites. Their Big Ten slate begins on New Year's Eve and a slew of Top 25 showdowns will ensue in late January and early February.

Duke (+700) – With teams tumbling from the ranks of the unbeaten, Duke has all but two first-place votes in the current AP poll and all but one from the coaches. The Blue Devils boast the best resume in basketball, as their 11-0 record includes scalps of Kentucky, Louisville, and Ohio State.
Louisville (+700) – The Cardinals' lone blemish is the setback against Duke. Get your popcorn ready for another blockbuster matchup involving Louisville, this time a rematch of last year's national semifinal with Kentucky. It's set for Dec. 29 inside Freedom Hall.

Michigan (+1000) – If any team is on Duke's heels, it's Michigan — which has two first-place votes in the AP and one from the coaches. The Wolverines have wins over Pittsburgh, Kansas State, N.C. State, and West Virginia. As of now, they can look ahead to three Top 25 games in the Big Ten next month.