Case of the Mondays: Singing the Annual BCS Blues
by Ricky Dimon - 12/3/2012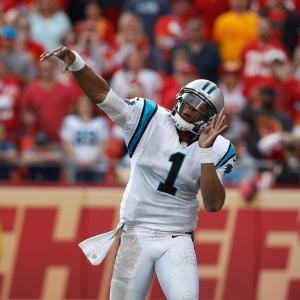 Has any unbiased observer ever felt good the Monday after the BCS selections? It never ends well, and it certainly didn't this year. Northern Illinois is in a BCS game. Louisville is in the Sugar Bowl instead of the Orange Bowl. Georgia isn't anywhere to be found in BCS games. Neither are three other teams in the Top 10 of the BCS rankings.

Aside from an epic SEC Championship and some thrilling NFL finishes, it was not a good weekend in sports by any stretch of the imagination. For some, it was especially, painfully, memorably, don't-wish-it-on-worst-enemy bad (all odds provided by Sportsbook.ag).
Carolina Panthers. They were tough circumstances for both teams, but it must have been exponentially tougher for Kansas City than for Carolina. Even without the Jovan Belcher tragedy (and there's no need to get into here, because you've already heard more than enough about it unless you've been living under a rock since Saturday morning), the Chiefs are a terrible team. Losing to them — no matter the situation — is, by default, terrible. It's hard to imagine that the Panthers actually felt good about a Week 12 win over Philadelphia, but if they did, those feeling evaporated in swift fashion. Carolina is a +3.5 home underdog against Atlanta in Week 14.
Baltimore Ravens. Losing at Kansas City is one thing. Losing at home, after holding a seven-point lead in the fourth quarter, to a team that committed eight turnovers last week, was on a two-game slide featuring a loss to Cleveland, and started a 37-year-old quarterback, is something else altogether. The Ravens managed to do just that, bringing Pittsburgh back into the AFC North race and relinquishing its sole possession of the second-best record in the conference.


Detroit Lions. There are several definitions of "game over." One is "when you have first down on your opponent's 28-yard line in overtime and need only a field goal to win." Another is "when you're up 33-21 at home and have the ball with four minutes left." For the Lions, however, none applies. After losing to Houston on Thanksgiving, Detroit fell in even more shocking fashion to Indianapolis on Sunday. Two Andrew Luck passing TDs in the final 2:39 (the last with zero seconds remaining) effectively eliminated the Lions from playoff contention. They are +6.5 road underdogs against the Packers next weekend.


David Akers. It was déjà vu for the 49ers and Rams, and for Akers—except this time his waywardness resulted in a loss instead of a tie. The two NFC West foes traded missed field goals in overtime on Nov. 11 in San Francisco (including one by Akers' from just 41 yards out). On Sunday, playing in the friendly confines of St. Louis' dome, Akers failed from 51 yards away in the extra frame. This time, Greg Zuerlein connected on his counter response, booting it through to push the Rams past the Niners. Thus, Akers and company saw their hopes of home-field advantage throughout the NFC playoffs become as good as gone. Upcoming, San Francisco is a -10.5 home favorite over Miami.


Mark Sanchez. Think about this for a second: how bad do you have to be to lose your job to someone worse than Tim Tebow? That is essentially what Mark Sanchez managed to do. Tebow was inactive for Sunday's home game against lowly Arizona, but Sanchez still played bad enough to convince Rex Ryan to make a move. What's even worse for Sanchez is that Greg McElroy actually came in and led New York to a victory (albeit by a 7-6 margin over the worst team in the NFL). It's hard to imagine Marky Mark getting his jobby job back. The Jets are -2.5 road faves against Jacksonville in Week 14.


Kentucky. The Wildcats are young; so young that nobody expected them to do much at the very beginning of the college basketball season. March is always the only thing that matters in Big Blue Nation, and that is the case to an even greater extent than usual this time around. Still, Kentucky's start to its 2012-13 campaign has been worse than anyone could have imagined. When you see 4-3 next to Kentucky, you generally think "overachieving football team." When you see 4-3 associated with the basketball, it's a borderline disaster. Among UK's setbacks are a blowout at Notre Dame and nine-point home loss to Baylor on Saturday.

Florida and Georgia. There are 10 teams going to BCS bowl games, so you would think the third best team in the nation (which Georgia proved it was, at the very worst, on Saturday) would get at least one of those spots. Not so! The 'Dawgs were five yards (or one spike, depending on how you look at it) from the National Championship, and those five yards are the difference between the National Championship and the Capital One Bowl…all because of a rule that says no more than two teams from the same conference can go to a BCS game.

As for Florida, it was one game away (a loss to UGA) from the National Championship. That one game is the difference between playing for the title and playing against Louisville. Because Northern Illinois qualified for an automatic BCS berth, the Cardinals got bumped from the Orange to the Sugar and Oklahoma got booted out of the picture. So instead of a blockbuster vs. the Sooners, the Gators get Louisville.

Oklahoma. If there's a rule that can challenge the one mentioned above in stupidity, it's what allows Northern Illinois to get in (a non-automatic qualifier ranked in the Top 16 and ahead of at least one champion of a BCS conference, blah, blah, blah). A Cotton Bowl between Oklahoma and Johnny Football's Texas A&M is one of the best on the schedule and a better matchup than at least two BCS games. Still, getting left out of the Sugar Bowl is a cruel — and probably unfair — blow.