Case of the Mondays: Our Nation's Capital in Mourning
by Ricky Dimon - 10/15/2012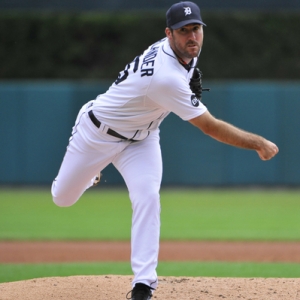 Felix Baumgartner had a good weekend. Not only did he jump from space, but he also lived to tell about it!

Baumgartner took the plunge off his capsule from 128,100 feet up in the air, approximately 24 miles. Initial estimates show the Austrian daredevil as having reached a maximum speed of 833.9 mph, which amounts Mach 1.24…
….Hey, that's just about the speed at which the New York Yankees are exiting the 2012 MLB playoffs!

That being said, the Yankees weren't the only team that suffered through an anti-Baumgartner kind of weekend. The Reds, Longhorns, 49ers, Patriots, and Texans are also singing the blues. But nobody—I mean nobody—has a more violent case of the Mondays than the baseball team from our nation's capital.

Washington Nationals. It had been 79 years since Washington last hosted playoff baseball. The district can't wait 'til it gets another chance after what transpired over the weekend. Its team led San Francisco 6-0 after three innings of Game 5, led 7-5 going into the ninth, and was one strike away from the NLCS on five different pitches. Instead, the Nationals gave up four runs in the top of final frame and went down in unbelievable 9-7 fashion.

Mike Rizzo. We'll never know with 100 percent certainty if the GM's decision to shut down Stephen Strasburg was a good one. But it certainly didn't help this year's squad. "I stand by my decision," he told reporters a day after the Game 5 loss. "We'll take the criticism as it comes." Well, it's coming….

Closers. You can't spell closer without "loser." Washington's Drew Storen had an NLCS berth in the palm of his right hand, only to allow four runs on three hits and two walks in the ninth. Detroit's Jose Valverde also yielded a four-spot in the bottom of the ninth in Game 1 of the ALCS at New York. His team eventually bailed him out in extras, but his disappearing act in Game 2 (and likely for the rest of the series) was worthy of a David Copperfield magic show. Said Storen of the closing role: "It's the best job when you're good at it. It's the worst job when you fail." The former part of that statement is up for debate, but the latter is undoubtedly true. Just ask Papa Grande.
Cincinnati Reds. It doesn't get any worse than what happened to the Nationals (unless you're the 2011 Texas Rangers). It just doesn't. But winning two in a row at home and then blowing the series with three straight home losses is awful in its own right.

Home teams. The Giants, who gave Cincinnati its marching orders, are 3-0 on the road this postseason and 0-3 at home (they trail St. Louis 1-0 in the NLCS). Unlike the Nationals, Reds, A's, and Braves, the Yankees actually won a decisive game in their own ballpark. But they promptly lost two in a row in Yankee Stadium to begin the ALCS. Perhaps the trend will come to a halt with the Tigers pitching Justin Verlander at home in Game 3 on Tuesday (they are -160 favorites).

Single Guys. Kate Upton is reportedly off the market. None other than Verlander's grandfather "confirmed" last week that Upton and the Tigers' ace are an item. As if anything else matters (year right!), Verlander befuddled Oakland in Game 5 of the ALDS to the tune of no runs, four hits, and 11 strikeouts in nine innings. Yes, it's good to be Verlander right now. Can't say the same for the hundreds of thousands who had their sights set on Upton.

A-Rod. 16 at-bats, two hits, no homers, one run, nine strikeouts, one benching. Those were the sad-but-true statistics for Alex Rodriguez in the ALDS against Baltimore. Through two games of the ALCS, it hasn't improved: seven at-bats, one hit, three strikeouts. The 37-year-old is still looking for his first extra-base hit of these entire playoffs. It's hard to imagine things getting any better in Game 3 against Verlander (Yankees are +160 underdogs).

Red River Rivalry. Oklahoma made a 63-21 mockery of Texas on Saturday. The Sooners have won the last two meetings by a combined 70 points, taking the rivalry's blowout theme to even greater heights. Only one of the last 15 encounters has been decided by fewer than seven points. As for Oklahoma's next game on Saturday, it's expected to be another rout. Boomer Schooner is favored by 35 points at home against Kansas.

Dale Earnhardt Jr. For the first time since Sept. 3, 1979, there was no Earnhardt in a Sprint Cup race. Dale Jr. is dealing with a concussion that kept him out of Saturday night's festivities in Charlotte and will sideline him from the upcoming race in Kansas City. The absences have unofficially eliminated Dale Jr. from the Chase. Clint Bowyer won in Charlotte and is within somewhat realistic striking distance (-28) of points leader Brad Keselowski.

What we thought we knew. So much for any kind of order or sense in the NFL. Teams that we thought were bad are good. Teams that we thought were good are bad. Teams that we thought were decent are…well…who really knows anymore.

Houston had been No. 1 in everyone's NFL power rankings, only to get smoked at home by Green Bay on Sunday night. San Francisco had won its last two games by a combined score of 78-3 and promptly got blown out at home by the Giants. New England is 3-3 after losing to Seattle. The league's last undefeated team is Atlanta, which barely beat lowly Carolina in Week 4 and needed a last-second 55-yard field goal on Sunday to edge…wait for it…Oakland!

In the words of Vince Lombardi, "What the hell's going on out here!?!?!"