Case of the Mondays: The Tide Turns on CFB Undefeateds
by Ricky Dimon - 11/12/2012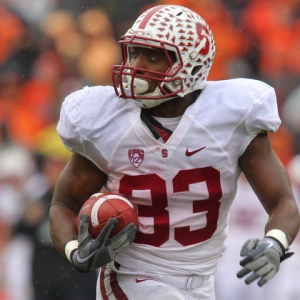 It was a rough week in football for what we thought were really good teams. The 1972 Dolphins can sip champagne after previously 8-0 Atlanta went down. Fellow NFC titans Chicago (mustered six points against Houston), New York (dropped a stinker in Cincinnati), and San Francisco (tied with St. Louis) also floundered.

The nature of the NFL, however, is such that teams can recover from midseason losses. But is the case the same for Alabama? It was in 2011, but Nick Saban needs another stroke of good luck (a borderline miracle, in fact) to get back in the hunt after what transpired last weekend.

Let's take a look at others who woke up dazed and confused on Monday (all odds provided by Sportsbook.ag).

Bettors who had Falcons -2.5. It was all right there for the Falcons to win another close game and reach 9-0. Trailing 31-27, they had second-and-goal at the Saints' one-yard line with just over a minute remaining. Atlanta was poised to come away with a 34-31 victory and cover the -2.5 spread by a half-point. Instead, in three tries it could not muster a single yard against the worst defense in the NFL. That's a tough one for the Falcons, but one they can overcome thanks to plenty of breathing room. That's not one Atlanta bettors will ever get back.
New York. The city's two football teams have lost a combined five games, and it hit rock-bottom for both at the same time on Sunday. The Jets were handled at Seattle, 28-7, and the Giants, in far more shocking fashion, got blown out at Cincinnati, 31-13. It would be nice for New Yorkers if the Jets and Giants could have a non-stop bye from now until the end of season. Instead, the G-Men won't be able to right the ship until Nov. 25 while the Jets have to get back on the field in Week 11. They are +3.5 underdogs at St. Louis.
Jeff Fisher. What the hell was Jeff Fisher thinking on Sunday? Sure, a tie at San Francisco is basically a moral victory for a team like St. Louis, but it easily could have been a win. Fisher called a timeout when he shouldn't have then didn't call a timeout when he should have! He stopped the clock late in the fourth quarter, giving San Fran time for a tying field goal, and then he failed to prevent a delay-of-game penalty that wiped off what would have been a game-winning field goal in overtime. The Rams are +50000 to win the NFC, ahead of only Carolina.
David Akers. Both teams, though, had chances to break this tie. Greg "the leg" Zuerlein would never have had a shot at his OT attempt if Akers hadn't botched a relative chip-shot from 41 yards out earlier in the extra frame. The 49ers, whose line against Chicago for next Monday's showdown is off due to the status of the two quarterbacks, are +500 to win the Super Bowl.


The SEC. The conference has won six straight BCS titles, and it was headed for a seventh with Alabama heavily favored this season…until "Johnny Football" came calling. Bama's shocking 29-24 home loss to Johnny Manziel and Texas A&M left no SEC team in the Top 3. The Tide (or Georgia) will need significant help in order to play for the BCS Championship. They got that help last year, but will they get it again? Alabama is now +600 to win it all (Oregon is favored at +120).
Stanford. Stanford has won four in a row and controls its own destiny in the Pac-12 North Division. So why is it feeling the blues? Simple. The Cardinal and their 12th-ranked defense in the nation have to face Oregon on Saturday; the same Oregon juggernaut that is averaging 54.8 points per game and 63.7 in its last three. The Ducks are -21.5 home favorites.


Clint Bowyer. Despite weeks of focusing more on pestering Jeff Gordon than on his faint Sprint Cup hopes, Bowyer still had a shot at the title when they raced on Sunday in Phoenix. Of course, his chances came crashing to a halt (quite literally) when Gordon slowed down, waited for his foe, and wrecked Bowyer on purpose. An all-out brawl ensued, as did a plummet in the standings (Bowyer is now in fourth, an insurmountable 52 points out of first). Brad Keselowski is -1500 to take the championship on Sunday; Jimmie Johnson is +1000.


Minnesota Timberwolves. What exactly have the T-Wolves done to deserve all of this? Maybe it's a Brandon Roy curse? Ricky Rubio is still out due to a torn ACL, Kevin Love will miss another month with a broken hand, Roy and J.J. Barea are sidelined at the moment, and now Chase Budinger has been lost for an indefinite period. Budinger (11.8 points per game) suffered a torn meniscus on Saturday and will need surgery. He is expected to miss at least two months. Hard-luck Minnesota is a +6.5 underdog at Dallas on Monday.


Couples. It's Splitsville for Justin Bieber and Selena Gomez. Like all 18 to 20-year-olds, they've been off-and-on before, but this time they may truly be off. That being said, they're certainly not as "off" as another Hollywood couple. The Lakers fired Mike Brown last week after a horrid 1-3 start, and you can bet your life savings that those two…cue T-Swift…are "never ever getting back together."

Brown isn't the only former L.A. coach with a case of the Mondays right about now. Phil Jackson appeared to be headed for another stint with the Lakers, when suddenly the gig went to Mike D'Antoni. Thanks but no thanks, Zen Master. Meanwhile, Kobe and company are still favored to win the West at +160, but they are +350 (trailing Miami) to win it all.

Fans. Steelers vs. Chiefs tonight? Seriously?