Case of the Mondays: Not-So-Mighty Ducks, Not-So-Wild Cats
by Ricky Dimon - 11/19/2012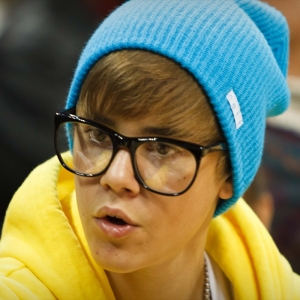 In the legendary words of Vince Lombardi, "What the hell's going on out here?"

A hard-to-believe weekend of college football saw Stanford go Duck hunting, a Baylor crowd storm the field, and Alabama fans riot in the streets after beating none other than Western Carolina. After all, you can't fault those teams for reveling in the downfalls of Oregon and Kansas State.


But misery loves company, and the Ducks and Wildcats are not alone in their Monday doldrums. Let's take a look (all odds provided by Sportsbook.ag).


Kansas State and Oregon. Carnage. Chaos. Craziness. Call it whatever you want; the BCS standings basically blew up on Saturday. It was all right there for Kansas State and Oregon to face each other for the title. Instead, each of the top two teams in the nation went down in flames as a heavy favorite. Baylor hammered the Wildcats, 52-24, covering the spread by an outrageous 40 points. Stanford, as a +18.5 road underdog, edged the Ducks in overtime to cover by 21.5 points. Now it's Notre Dame and the Alabama-Georgia winner with a clear path to New Orleans. Oregon, meanwhile, will look to bounce back this week as a -10.5 favorite in the Civil War at Oregon State.
Ohio State. How are those NCAA sanctions working out for you right about now, Buckeyes? Not very well, it's safe to say. Ohio State is 11-0 and all of a sudden would undoubtedly be ranked No. 2 in the nation following the shock losses of the top two. With two more wins, Urban Meyer and company would be headed to the BCS title game…except that they are banned from postseason play. Talk about brutal. The Buckeyes are -5 home favorites over Michigan this weekend.
Matt Barkley. This isn't exactly what Barkley had in mind when he returned to Southern Cal for his senior season. The Heisman Trophy and a national title would have been a nice way to cap off his career, but he's not even in the Heisman discussion, now he's hurt, USC has four losses, and projections for the Men of Troy include the MAACO Las Vegas Bowl, the Hyundai Sun Bowl, and the Bridgepoint Education Holiday Bowl. Barkley (shoulder) will miss his team's next game vs. Notre Dame. The spread is off due to Barkley having just been ruled out, but Notre Dame is +300 to win the BCS National Championship.
Fantasy owners who had the Colts defense. Nobody in their right mind would ever start Indy's defense against New England…but think if they had! The Colts 'D' had zero interceptions, recovered zero fumbles, sacked Tomy Brady zero times, blocked zero kicks, recorded zero safeties, and, of course, scored zero touchdowns. It also gave up 59 points. According to the Yahoo default settings, that's negative-5 fantasy points all in a day's work! The Colts will try to bounce back as -3 home favorites against Buffalo on Sunday.

AFC intrigue. Speaking of the Colts, they are involved in the lone playoff race still going in the AFC. You could say that both wild cards are up for grabs if you're being overly generous, but only Cincinnati at 5-5 is within one game of wild-card leaders Indianapolis and Pittsburgh. Barring a surge from a terribly unimpressive 4-6 squad, three teams are battling for two wild-card spots. That will leave just one odd team out. As for the divisions, Denver, Houston, and New England are up by three games while Baltimore is ahead by two (and gets to play Pitt at home in two weeks). The Texans and Patriots are currently tied as conference favorites at +180.
Andy Reid. How soon is too soon? Reid is as good as gone. And while it first made sense for him to finish the season, it may have reached the point where Philadelphia has to act now. The once-proud Eagles are 3-7, in the midst of a six-game skid, and have lost four straight by double-digits — including a 31-6 humiliation at Washington on Sunday. Philly's Monday night spread against Carolina is off due to quarterback uncertainty.


N.C. State. State is supposed to be the new hoops beast of Tobacco Road, right? Not so fast. The sixth-ranked Wolfpack got crushed by Oklahoma State on Sunday, 76-56, in the Puerto Rico Tipoff final. Can you say "reality check"? NCSU is still a +200 favorite to win the ACC regular-season title.


Bud Light. It wasn't necessarily a bad Sunday for Bud Light, but it was an absolutely huge Sunday on the track and in the limelight for Miller Lite. Miller, of course, is the sponsor of Brad Keselowski and the No. 2 car that Keselowski drove safely through the checkered flag at Homestead Motor Speedway to cruise to his first Sprint Cup title. In the aftermath, a jovial and quite inebriated Keselowski guzzled Miller Lite from a ginormous glass in every single interview he did with the major sports networks. Yep, it's Miller Time.

AMA nominees not named Bieber. Justin Bieber took home just about everything (including on-again, off-again girlfriend Selena Gomez, as it's being reported) from the American Music Awards on Sunday night, snagging Best Pop/Rock Album, Best Pop/Rock Male Artist, and Artist of the Year honors. The guy always wins, no matter what. He's like Alabama; even when he doesn't have is best year, he is still going to come out on top in the end. 'Bama, +600 to win it all a few days ago, is suddenly the favorite to capture the BCS title at -140.


Auburn. An honorary, weekly member of this list, Auburn has to visit Alabama this weekend. The Tigers would do well to forfeit, but they can't and they won't. They are underdogs by a whopping 31 (yes, 31) points in what used to be a must-see rivalry game. Gene Chizik's end can't come soon enough.