Case of the Tuesdays: Blue Christmas in New York
by Ricky Dimon - 12/25/2012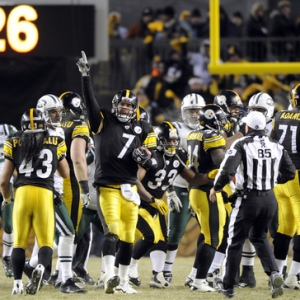 That the New York Jets missed the playoffs is hardly a surprise. But the Big Apple having not a single postseason participant this year? That is a concept that was — and still is — hard to believe. Barring a Christmas miracle, however, it is a week away from becoming a reality. The Giants, assuming they are left on the outside looking in, will become the second NFL franchise to miss the playoffs one season after winning the Super Bowl three different times (the G-Men have already done it after winning both XXI and XXV).

The other to do it three times? Pittsburgh. Hmmm, sounds like those two teams are going to have something else in common after Week 17….

(All odds provided by Sportsbook.ag)
New York Giants. Has there ever been a team as mercurial as the New York Football Giants? Among their eight wins are a 26-3 drubbing of San Francisco, a 38-10 rout of Green Bay, and a 52-point outburst against New Orleans. At the other end of the spectrum, they have a loss to Philadelphia, a 31-13 humiliation by Cincinnati, and in their last two games they have succumbed to Atlanta and Baltimore by a combined score of 67-14. New York's Week 17 scenario playoff scenario involves a win over Philadelphia, a Chicago loss, a Dallas loss, a Minnesota loss, positive identification of the Loch Ness monster, a cure for cancer, and world peace.Eli Manning and company are +8000 to win Super Bowl XLVII.
Pittsburgh Steelers. Pittsburgh's Week 17 scenario involves nothing more than deciding at which golf course to set up a Monday tee time. Big Ben and friends are out of it after a heartbreaking home loss to Cincinnati, which added insult to injury by clinching a playoff spot of its own. The Bengals are +2000 to win the AFC and +5000 to win the Super Bowl.
Jerry Rice. Records may be made to be broken, but that doesn't mean anyone has to like having it happen to him. Although Rice was supportive of Calvin Johnson, you can be sure that neither Rice nor anyone else gets out of bed every day and says, "gosh, I hope my all-time record gets broken today!" Well, Rice's single-season mark for receiving yards did — in fact — go by the wayside in Week 16. Megatron hauled in 11 passes for 225 yards against the Falcons (in Detroit's seventh straight loss), giving him 1,892 for the year (surpassing 1,848). The Lions are +3 home underdogs against Chicago in Week 17. Meanwhile, Eric Dickerson — who admits that he doesn't want his single-season rushing record to fall — may be next. Adrian Peterson is 208 yards out as his Vikings host Green Bay as +3 'dogs.

Sleepless facing Seattle. The 49ers can't be feeling good on Monday, but the Rams may be feeling even worse. At least San Francisco is finished facing Seattle (at least until the playoffs), whereas St. Louis has to go up against these guys on Sunday. The Seahawks have outscored their last three opponents by a combined score of 150-30, and that includes a 42-13 thrashing of NFC West-leading San Fran on Sunday night. In Week 15, Seattle had become the first team since 1950 to score at least 50 points in consecutive games. Russell Wilson's seventh straight home win (no rookie had even won six such games in succession) clinched a playoff berth. Wilson's team has soared to +300 to win the NFC and +1000 to win the Super Bowl.

Ke$ha. Ke$ha's "Die Young" topped the charts at the wrong time, both before and during this month's Sandy Hook Elementary School shooting. In the wake of the killings, the song has been virtually banned from every radio station on the planet. Ke$ha embroiled herself in additional controversy by taking to Twitter and claiming she was "forced" to sing those lyrics by fellow songwriters. Speaking of banned, Texas' guard Myck Kabongo has been docked a 23-game suspension for improper benefits and subsequently lying about them. On the bright side, 23 is fewer than the entire season, which was the ruling prior to an appeal process. The Longhorns are +250 to win the Big 12 regular season title.

Bobcats and Hornets. It took Charlotte a mere 12 games to match its win total from last season. The Bobcats were on top of the world at 7-5(it's all relative, right?), but now they've lost a whopping 15 games in a row. New Orleans, meanwhile, has dropped 11 straight. That's a futile streak of 26 consecutively for the two teams, who are a combined 12-42 overall. Something will have to give on Saturday in Charlotte — when they go head-to-head — if not before. Charlotte is +5000 to win the Southeast Division, although it should be more like +5000000.

Tevin McDonald. UCLA narrowly missed out on a trip to the Rose Bowl. Now the Bruins are headed to the Holiday Bowl, and they will be without McDonald, who has started all 13 games while recording 79 tackles and three takeaways from the safety position. McDonald has been suspended for a violation of team rules. That's especially bad news for UCLA, because it is facing a Baylor squad that is third in the FBS in passing yards (353.3 yards per game) and fifth in scoring offense (44.1 points per contest). The Bruins are -1 favorites on Thursday.

Matt Barkley. Regardless of what happens in the Sun Bowl, Barkley's senior campaign at Southern Cal was an unmitigated disaster. At this point it hardly matters if he goes out with a win or not, but he may not get to play at all. Barkley, who missed the regular-season finale against Notre Dame due to a shoulder problem, is questionable to face Georgia Tech, and it's not looking good at the moment. He sat out practice on Saturday, when backup Max Wittek took the majority of offensive snaps. USC is a -9.5 favorite on Dec. 31.