2012 Olympics Handicapping: Gold Medal Props Odds and Betting Predictions
by Dave Schwab - 7/24/2012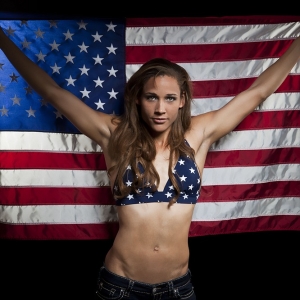 Every four years some of the world's greatest athletes come together to compete in a myriad of sporting events that have come to be known as the Summer Olympics. Starting this weekend, they will gather in London, England for the 2012 Summer Games.
Bovada Sportsbook has you covered with betting lines and prop bets for just about all the sporting events, but the prop bets we want to focus on before the start of the competition are the ones centered around how many gold medals a few of the top countries may actually win.
In order to gain a edge on the current prop bet odds, we went back and crunched the numbers on the past four Olympic Summer Games as well as took into consideration what a few of the experts have predicted as gold medal tallies for this year's games. The result is our three 'best bets' predictions for these gold medal props.
USA Gold Medals
"Over" 38.5 +105
"Under" 38.5 -135
Taking into consideration all the past trends and current prediction models, we have to go UNDER 38.5 on this one. The last time the United States won more than 38 gold medals was back in 1996 in Atlanta, when it came away with 44 as a result of its host nation advantage. The US won 37 gold medals in Sydney in 2000, 35 in Greece in the 2004 Games, and 36 gold medals in the 2008 Games in Beijing.
SportsMyriad has projected the US to win 44 gold medals and Medal Tracker predicted it would win 41, but we decided to opt with Dan Johnson's more conservative prediction of 34 gold in London. Johnson is a Colorado College professor of economics that builds his model on five key non-athletic variables, including a host nation advantage. SportsMyriad and Medal Tracker both employ a system that uses an algorithm to rank athletes and teams in each Olympic event.
Russia Gold Medals
Over 25.5 +135
Under 25.5 -175
Crunching the numbers on this one, we would have to give the slight edge to OVER 25.5 especially in light of the positive money line on this play. The three previously mentioned prediction models are all over the board on this one with SportsMyriad going with 28, Medal Tracker predicting 21, and Johnson's prediction coming in at 25.
Russia won just 23 gold medals in the last Summer Olympics, but it won 28 in 2004, 32 in 2000, and 26 in 1996. We like their chances to match their 2004 total when the games were in Athens, but at the very least it should come in with the 26 golds needed to take this total over.
Australia Gold Medals
Over 14.5 +225
Under 14.5 -310
Australia won only nine gold medals in 1996 at Atlanta and used its host country advantage in 2000 to increase that total to 16. The Aussies proved it that it could win on the road with 17 gold medals in Greece in 2004 and they won 14 gold four years ago in China.
All three models predict a major drop off in 2012 with SportsMyriad and Medal Tracker predicting just 10 gold medals for Australia in the London games and Johnson's prediction comes in even lower at just eight. Bovada has obviously put a premium on playing the under in this prop with the -310 money line, so that is exactly why we are recommending a play on the OVER 14.5 to take advantage of Australia's recent upward climb to establish itself as a major player in these Summer Games.