Weekly Football Betting Public Action Report
by Trevor Whenham - 10/26/2012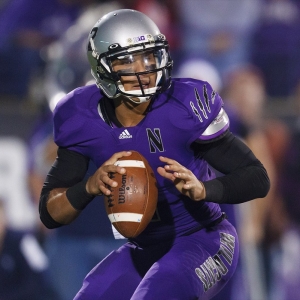 The thing about sports betting is that sometimes there are going to be weeks in which you feel like everything seems right — you are on the right teams and you are going to do just fine — and you really, really aren't. Last week was a week like that for the Public Action Report. In a very big way.
There were eight games that fit the criteria. Only one covered the spread. A few more were close, but there were more than a couple of blowouts as well. It was one of those weeks — thankfully relatively rare weeks — in which if anything could go wrong it did.
That rough week drops the total for the season to 20-21 ATS. That's far from ideal, but there is still plenty of time to turn things around. There are no NFL games that fit the criteria this week, but four college games work, so let's jump right back in and get back on track.
As we often do, let's take a look at the criteria so we are all on the same page. We are looking for team for which the odds get more attractive even though they have enjoyed the bulk of the betting attention with 70 percent or more of all bets placed on them. When a team has that kind of lopsided attention the odds should get less attractive as the books try to balance their action to minimize risk. When the opposite happens it's a sign of one of two things — either the books have a good reason not to be afraid of their exposure, or a small number of smart bettors are betting a significant amount of money on the less-popular team. Either reason is good enough to pay close attention to the less-popular team.
The important thing to keep in mind here in the wake of the frustrating week last week is that this is not a subjective approach. The teams that appear on this report are not here because I like them or because I think they will win or cover. They are here entirely because they fit the criteria. This is purely mechanical as opposed to an opinion. Keeping that in mind makes it much easier to rebound after last week`s rough performance. Without further ado:
College football
Army (+3.5) vs. Ball State (Saturday, Oct.27, 12 p.m. ET)
Ball State opened favored by as much as six points, but now they have just a 3.5-point margin. Given that they have drawn three-quarters of the bets on this one, that's not the movement you would expect. Therefore, Army is worth a look. Army is 2-2 ATS at home, and that includes a win over Boston College and a near-win over 7-1 Northern Illinois, so they can be competitive.
Iowa (+5) at Northwestern (Saturday, Oct. 27, 12 p.m. ET)
Northwestern opened favored by 6.5 points and have drawn nearly 80 percent of the bets, so the fact that the line has dropped as far as five means that Iowa is worth a look. Northwestern has lost two of three, including a home game against Nebraska last week, so they are not in top form. Iowa, meanwhile, beat Michigan State two back to show that they can be tough — and could potentially keep things close.
Kansas (+19) vs. Texas (Saturday, Oct. 27, 12 p.m. ET)
I'll admit that I was a bit surprised by this one at first glance. The line opened at -21, and nearly 80 percent of bettors have backed the Longhorns. Yet the line has fallen to -19. That means we have to look at Kansas. Charlie Weis has done a terrible job in his first year at Kansas, so the public's distrust of him isn't surprising. The Texas defense has given up an average of 54 points per game in their last three, though, so even the pathetic Kansas defense should be able to score some points here to make things interesting.
Buffalo (+7.5) vs. Toledo (Saturday, Oct. 27, 3:30 p.m. ET)
Toledo has drawn 85 percent of the action in this one — not surprising when you compare their 7-1 record to the 1-6 mark posted by Buffalo — yet the line has dropped from nine points to 7.5. Given that, Buffalo is worth a look here. Despite a 3-1 road record Toledo has not been nearly as dominant on the road as they have been at home, so this game could be closer than most people seem to think. Buffalo is worth a look here.
Doc's Sports wants to give you a great offer to try out our expert college football handicappers for free with no obligation, no credit card required and no salesman ever! These are the same college football picks that our clients receive from any of our Advisory Board handicappers and you can get $60 in picks credit in minutes. Click here for more details and to take advantage of this free $60 picks credit today.