Back to the Futures: NFL Schedule is Out, NHL Playoffs are In
by Ricky Dimon - 4/23/2013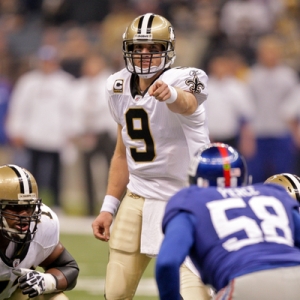 The abbreviated NHL regular season ends on Sunday, which means it's just about time for the blockbuster Stanley Cup Finals between Chicago and Pittsburgh? Oh, darn, we actually have to sit through the first three rounds of the playoffs before that matchup can become a reality…and in an anything-can-happen sport like hockey, it may not become a reality. Contenders like Boston, Montreal, and Anaheim will hope to play spoiler roles.

(All odds provided by Sportsbook.ag).

Stanley Cup

Chicago Blackhawks (+350) – The Blackhawks have led the Western Conference from wire-to-wire and clinched the best record with six games still remaining on the schedule. They may not be quite as on fire as when they opened the season with 24 consecutive games with a point, but their 34-6-5 record is still incredible.

Pittsburgh Penguins (+350) – As the odds suggest, Pittsburgh is the only other NHL team in the same class as Chicago. The Penguins clinched the Eastern Conference with four games to go and they are peaking at the right time. Sidney Crosby and company have won seven in row, scoring at least three goals in each of their last six contests.

Boston Bruins (+600) – The Boston police department stepped up under pressure last week and — less importantly — its city's hockey team has a habit of doing the same. Boston leads the NHL in penalty killing (88 percent), a big reason why it is in position to snag the East's No. 2 seed and avoid the same side of the draw as Pittsburgh.

Montreal Canadiens (+1000) – Les Habitants are getting plenty of respect from oddsmakers (tied with Anaheim as the fourth Stanley Cup favorite), and not just because they are one of the most storied franchises in hockey. This year's team is in a race with Boston for East's second seed, staying in contention for it thanks to scoring (sixth in the NHL) and power-play conversions (fourth).

NFL Week 1 Lines

Denver Broncos (-8) vs. Baltimore Ravens – The Ravens are playing this thing on the road because their hometown baseball team apparently wouldn't budge on its already-set schedule. Perhaps it's just as well, however. The depleted defending champs may not want to risk the loss of a home game to such a daunting opponent.

New Orleans Saints (-3) vs. Atlanta Falcons – Atlanta has been almost as busy as Baltimore this offseason, but at least it did almost as much adding as subtracting. A season-opener in the Superdome, though, will not make for friendly atmosphere.

New York Jets (+2) vs. Tampa Bay Buccaneers – We won't have to wait long for the Darrelle Revis Bowl. The two teams involved in last weekend's trade are facing each other right off the bat. More interesting than the game, what's the "over/under" line on Revis picks of Mark Sanchez?

San Francisco 49ers (-4.5) vs. Green Bay Packers – A rematch of last season's divisional-round showdown is on tap for Week 1. The Packers would obviously be favored at Lambeau Field, but a trip to San Francisco is hellish opener.

American League West

Texas Rangers (+150) – No Josh Hamilton, no problem? The Rangers are 13-6 and atop what is widely expected to be the most competitive division in baseball. They are 3-1 against Hamilton's new team, the Angeles, after a 7-6 victory on Monday. A current four-game win streak also includes a sweep of Seattle, another AL West foe.

Los Angeles Angels (+175) – Albert Pujols is off to a better start in 2013 and so are the Angels…which isn't saying a lot. Not at all! Neither Pujols, Hamilton, nor Mike Trout has done much for a team four games under .500 after its first 18 contests.

Oakland A's (+180) – The A's captured a surprise AL West title last season, but this year they will not sneak up on anyone. Oakland is playing some money ball so far in 2013, with a solid 12-8 record thanks to being second in the majors in runs scored.
Seattle Mariners (+3000) – There's Texas, Los Angeles, and Oakland…and then there's everyone else. But, hey, at least the Mariners aren't the Astros. As usual, King Felix needs some help. He has just two wins in five starts despite a 2.08 E.R.A.
Miami Heat Props

Losses in Eastern Conference Playoffs (over/under 3.5) – A sweep of Milwaukee is a virtual certainty, so Miami would have to lose four times combined in the conference semis and finals in order for this to go over the total. The Heat, who destroyed the Bucks by 23 points in Game 1, went 2-2 against potential second-round opponent Chicago during the regular season, but they swept Brooklyn, 3-0. LeBron and friends went 1-3 against the second-seeded Knicks, but Miami mostly played its scrubs in their most recent meeting earlier this month.

Will they win the Eastern Conference? (-700) – Has any team ever been this big of a conference favorite this early in the proceedings? But why shouldn't this team? The Heat won 27 straight games at one point during the season, and they could have finished far better than their 66-16 mark had it not been for a stretch of disinterest in late March and early April. When Miami cares, as it does in the playoffs, it is almost impossible to beat.

Will they win the NBA Championship (-220) – LeBron got the monkey off his back last summer and did so in convincing fashion, as his squad won four in a row to overcome Oklahoma City 4-1 in the NBA Finals. The second go-around may be easier, not only because of experience but also simply because the Heat are better than they were in 2012. OKC, the only team that can conceivably threaten, obviously lacks James Harden this time.


Read more articles by Ricky Dimon