Case of the Mondays: National Crisis
by Ricky Dimon - 7/22/2013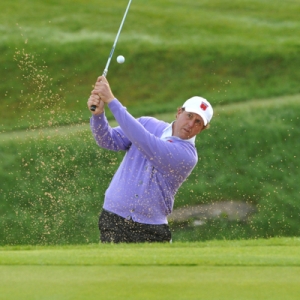 The proverbial second half of 2013 is not off to a fine start for some, and that includes just about everyone on the Washington Nationals. Already reeling before the all-star break, the Nationals have returned only to lose three in a row. Meanwhile, on the golf course, the third of this season's four majors went no differently than many others in the last five years for Tiger Woods. Stop me if you've heard this one before: Tiger is in contention going into Sunday at a slam, throws it all over the course right from the start, takes himself out of it almost immediately, watches one of his main rivals lift a valued piece of hardware….yeah, yeah, yeah.

(All odds provided by Sportsbook.ag unless otherwise indicated).

Washington Nationals. This was — and still is — a big opportunity for Washington to gain ground on NL East-leading Atlanta. The Braves were a mere 23-26 on the road heading into the break, and they play their first seven games of the second half away from home. They've already lost two of those three games yet have still managed to extend their division lead over Washington from six games to seven. That's because the Nationals got swept at home by the Dodgers and have now dropped six of their last seven games and eight of their last 10. In fact, the team representing our nation's capital is not even in second place in the NL East. That would be Philadelphia, which is a half-game ahead of the Nats and 6.5 south of Atlanta. The Braves are -500 favorites to hold on. Washington is +350 and Philly is +1200.

Injured AL East stars. Alex Rodriguez will not be returning from the disabled list for the Yankees' upcoming series with Texas. A weekend MRI revealed a Grade 1 strain of his left quad, and the slugger is heading back to Florida for treatment. And, oh yeah, he also has possible suspension from the Biogenesis scandal looming over his head. Meanwhile, Derek Jeter is back on the DL with a strained right quad. He is eligible to return on July 27. As for the division-leading Red Sox, Clay Buchholz has not pitched since June 8 and is still experiencing shoulder discomfort. As such, he is going to pay a visit to none other than Dr. James Andrews. Code talk for that: "you're finished." Boston is an even-money favorite to take the AL East, ahead of Tampa Bay (+160), Baltimore (+450), and New York (+1200). The Red Sox are +800 to win the World Series.

Tiger Woods. Tiger trailed by just two shots heading into the final round of the British Open on Sunday. He gained one on Lee Westwood, which wouldn't have been enough in itself, but lost eight to Phil Mickelson. The 14-time major champion has not won one since the 2008 U.S. Open. He needs five more to accomplish his career goal and surpass Jack Nicklaus. For those counting, that's as many slams as Mickelson — one of the best ever — has won in his entire career. It's not looking good for Tiger, but hey, at least he's not Rory McIlroy! Tiger is a +500 favorite at Bovada Sportsbook to win next month's PGA Championship. Mickelson is the second choice at +1000.

ESPY nominees not named LeBron James. Starter: "The Bay Hill Invitational, the Masters, the U.S. Open, the Buick Open, the American Express…." Mickelson: "Alright, alright." That was what happened when Tiger was introduced on the first tee at the 2002 Tour Championship. It's what almost every other athlete at last week's ESPYs must have wanted to do with LeBron. He won Best Championship Performance, Best NBA Player, and Best Male Athlete (all three four a second straight year) in addition to Best Team with the Miami Heat. Miami is a +280 favorite to win the 2014 NBA title, ahead of Oklahoma City at +700.

Johnny Manziel. SEC Media Days? More like SEC media daze for Johnny Football. Marred by off-the-field controversy that is accompanying his 2012 Heisman Trophy, Manziel was grilled in interview after interview last week. A lot of it was covered by ESPN, and while the Texas A&M signal-caller did not say or do anything particularly stupid (shocker!), it could not have been fun. Manziel obviously has more than enough on his plate right now to worry about his team's 2013 schedule, but he will have to worry about it soon enough. The Aggies have to play Alabama on Sept. 14, they are at Arkansas and at Ole Miss in late September and early October, and they end the regular season with consecutive road dates against LSU and Missouri. A&M is +1200 to win the BCS National Championship, and Manziel is a +300 favorite to make it back-to-back Heisman Trophies.

Jason Garrett. Dallas Cowboys' owner Jerry Jones just announced that his team's head coach is not on the hot seat. Okay, if you're already using the term "hot seat" with your head coach in the same sentence and it's only July, you know said head coach is sitting squarely on a bed of flaming coals. I mean, seriously? Training camp hasn't even started and the non-Aaron Hernandez NFL hot topic is Garrett's job security? Sure, the Cowboys have been a massive disappointment in recent seasons and they have one playoff win — a game, not a Super Bowl — since 1996. All of this talk is bad news for Garrett, and what's even worse is that his team has a good chance of once again not being very good. Dallas is +250 (tied for second) to win the NFC East, +2000 to win the NFC, and +4000 to win the Super Bowl.

Read more articles by Ricky Dimon