Case of the Mondays: Pacers Put Through Their Paces
by Ricky Dimon - 5/27/2013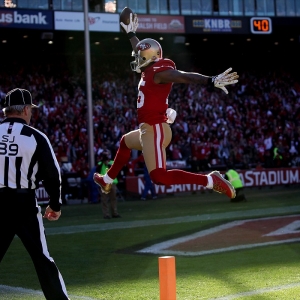 Stop me if you've heard this one before: heavily-favored Miami loses Game 2 at home to Indiana, wakes up and steals a game on the road to get back in the series, then dominates the rest of it before going on to win the NBA Championship. While last year's Heat squad did just that, this season's version is still several steps away. But LeBron James and company needed one fewer game than they did in 2012 to regain home-court advantage against Indiana (they cruised through Game 3 on Sunday, whereas last year they trailed 2-1 before winning Game 4).

Of course, it could be worse for the Pacers. Unlike their underdog counterparts in the Western Conference, they are still alive. Memphis is just plain finished. The Grizzlies were a trendy pick to take out the Spurs and reach the NBA Finals, but a 3-0 deficit has all but ended what was supposed to be a competitive series.

An additional cast of characters saw seasons come to end last week, resulting in a not-so-pleasant Memorial Day Monday (all odds provided by Sportsbook.ag).

Memphis Grizzlies. The Grizzlies upset San Antonio in the 2011 Western Conference first round, and they were expected by many to do the same this time around, having won eight of their last nine games in their first two series against the Clippers and Thunder. It's not happening. Memphis has by no means been steamrolled, but it certainly has not showed any sign of the clutch gene. Since getting routed in Game 1, Lionel Hollins' crew has lost each of the last two contests in overtime. Zach Randolph, who scored a combined 51 points in his last two outings against OKC, has not tallied more than 15 in any game of this series and he scored a mere two points in the opener. The Grizzlies are -2.5 favorites at home on Monday, but they are +1800 to come back and win the series.

Indiana Pacers. On one hand, the Pacers should be encouraged that they played decent defense in Game 3. On the other hand, it has to be disheartening that they played decent defense and still gave up a ridiculous 70 points in the first half, 114 for the whole game. Indiana remains a team full of belief and also one that presents a bad matchup for Miami (if there is such a thing), but the bottom line is that it has seen momentum go back to a familiar opponent once again after succumbing 114-96 on Sunday. The Pacers are +2 home underdogs on Tuesday, and they are +2000 to win it all.

New York Rangers. New York is wishing right about now that the Bruins had not come back from their 4-1 third-period deficit in Game 7 against Toronto in Round 1. The Rangers were thoroughly outclassed by Boston in their five-game series, although two of their four losses were of the one-goal variety. The Bruins are +170 underdogs in the Eastern Conference Finals against Pittsburgh. They are the second favorites to win the Stanley Cup at +400 behind the Penguins, who are +400. Chicago, which trails Detroit 3-2 in the Western Conference Semifinals, is +750 to recover and hoist the cup.

Clay Buchholz. This is not exactly a good time for Buchholz to be missing a start. Boston's red-hot righty is leading the American league in E.R.A. (1.71) among qualifying pitchers, is tied for second in wins (seven), and is sixth in strikeouts (73). In nine of his 10 starts, Buchholz has gone at least seven innings while allowing no more than two runs. He has been scratched from his scheduled Monday start against Philadelphia due to discomfort in his collarbone. Buchholz said the decision was his call and that he would toe the rubber in this same state during a September division race. The Red Sox are +200 to win the AL East, +500 to win the pennant, and +1000 to win the World Series.

Michael Crabtree. The 49ers' wide receiver channeled his inner Kobe Bryant and suffered a torn Achilles' during OTAs last week. He could miss the entirety of the upcoming NFL season. Crabtree was targeted 100 times by Colin Kaepernick last year, and he had five 100-yard games in 11 contests with Kaepernick compared to just one such performance in five outings with former starting quarterback Alex Smith. San Francisco is still an even-money favorite to win the NFC West, a +350 favorite to successfully defend its NFC Championship, and a +600 favorite to win the Super Bowl. The Niners are -4.5 home favorites in a Week 1 showdown against Green Bay.

Kasey Kahne. Kahne looked like he would be able to win the Coca-Cola 600 on Sunday night in Charlotte. Instead, he was relegated to chugging a Pepsi during his post-race interview on Fox. Kahne arguably had the best car as he led on eight different occasions for a total of 161 laps. A late decision not to pit under caution with 14 laps remaining proved costly. Every other contending driver pitted, and Kahne watched Kevin Harvick — with new tires — blow past him just before the finish. Kahne is the third choice at +700 to win the Sprint Cup behind favorite Jimmie Johnson at +300. Harvick is +1500 to take home the title.
Read more articles by Ricky Dimon