New Year's Betting Resolutions
by Trevor Whenham - 1/3/2013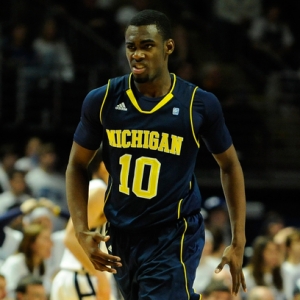 The dawn of a new year means it is time to make new resolutions and set the goals that are going to motivate and inspire us throughout the rest of the year. When it comes to sports betting, here are the eight resolutions that are going to drive me this year:
I'm going to be skeptical about the Blue Jays - The Toronto rotation has all the makings of a very strong staff, and there is a whole lot there for me to like. It's just the kind of rotation that I would normally get very excited about — deep, tough, varied, proven and experienced. Despite it all, though, I am determined to be patient before asserting my love for this unit. Why? Well, two years ago I was sure that the Jays had made the changes required to have a strong and highly-profitable rotation. They really didn't. Last year they made some tweaks, and again I was sure that they were going to be a strong and attractive rotation. They were a disaster. It takes me far too long to learn from some situations, but I am determined to learn from this one. Of course, that determination almost certainly ensures that the Jays will get off to a very strong start — right up to the point that I choose to buy into them again.
I'm going to stay hot betting on the NHL - I haven't lost a single NHL bet since June. Not one. It feels great, too. So good, in fact, that I hope to carry it through the rest of the season.
I'm not going to gloat (too much) when my beloved Michigan Wolverines win the NCAA Tournament - This team is ridiculously talented, shockingly deep, and so very likable. They are the best team in the country, and they are going to prove it in March. I vow to handle all that success with grace and humility. It's all going to be a reward for the loyalty for me and every other long-suffering fan for sticking with this team in the many lean years since our last success. We deserve it, but that doesn't mean we shouldn't be modest about it.
I'm going to remember how lousy I am at betting on UFC heavyweights - I've had my fair share of success betting on the UFC over the years. For some reason, though, the bigger the men are the harder they are for me to pick. The heavyweight division has been long unstable, and I have been completely unable to see any order in the chaos. It's been so bad that I'm quite sure that betting against my heavyweight picks would be enough to retire on. Maybe my resolution should be to make my pick and then bet on the other guy.
I'm not going to let up on Marvin Lewis - I've long maintained that Marvin Lewis, the head coach of the Cincinnati Bengals, is the worst coach in football. At any level. Even Pop Warner, where the coach is sometimes just the parent who has the worst excuse to get out of the job. His ability to keep his job has mystified me, and the way he has consistently wasted talent is endlessly frustrating. He's 10-6 and heading into the playoffs now, though, so am I going to reassess what I think? Not even slightly. This record is a complete sham — they have wins over Cleveland, Jacksonville, Kansas City, Oakland, San Diego, and Philadelphia to their credit. That's essentially six free wins given how bad those teams all were. None of their wins was particularly impressive, either. This team will go into the playoffs as one of the most overrated teams in the league — again. Don't be fooled.
I'm going to cash a win ticket on the Belmont Stakes - Every time it has been applicable in at least the last 20 years I have made just one bet on the Belmont Stakes — a win bet on the horse that won both the Kentucky Derby and the Preakness. I want nothing more in sports than to see a Triple Crown won, but I have obviously never cashed one of those tickets. The last time it happened — Affirmed in 1978 — I was not quite three years old, so I wasn't yet much of a handicapper. This year is going to be different — I can feel it.
I'm going to get over my hatred of the Heat - Miami is everything I don't like about sports, but I can't let that taint my betting decisions anymore. My decision to not bet on them for the last couple of years hasn't been a bad one overall — they have been just less than a break-even team since the start of last season. With one title in the books and another one more than possible, though, it's time to get over myself and admit that there are some spots where betting on them could be the right move. There is no better way to get over an emotional dislike of a team than winning cash on them.
I'm absolutely not going to get over my hatred of the Buckeyes - I really, really hate Ohio State. I really, really hate Urban Meyer. Combine the two and you have a virtual black hole of evil. There is nothing that could happen that could convince me otherwise. I could be told in advance that they were absolutely guaranteed to cover a spread, and I still couldn't bet on them. I'd feel dirty. That's not going to change this year. I promise.