Sports Betting Tips: Three Reasons to Bet Underdogs
by George Monroy - 6/20/2013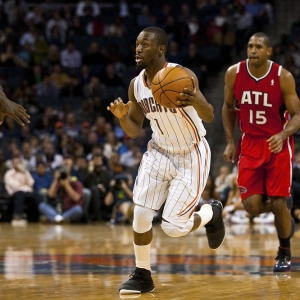 In sports we are conditioned to root for the favorite. From an early age we are told that winning is everything and that losing is unacceptable. That is why in sports there are always bandwagon fans — when a team is winning, everybody loves them. That is also why the Los Angeles Lakers, New York Yankees and New England Patriots are three of the most popular teams in all of sports. And while the concept of rooting for the favorite might have some validity, it does not necessarily apply to sports betting.
When wagering on sports, the only thing that matters is whether or not a team covers the spread. The Kansas City Chiefs could lose every game by 10 points, but if they are covering the spread, it doesn't really matter. Many times the average bettor makes too much of a connection between teams that win and teams that cover the spread. The oddsmakers know this and will tilt their spreads toward the favorite every single time. The New England Patriots will usually lose three to four games a season but will be a favorite in 15 of those 16 games. The point is that there is always value in wagering on an underdog.
Free $60 in Member Sports Picks No Obligation Click Here
Let's take a closer look at the betting process and go over three reasons why wagering on the underdog has so much value.
Receiving Points
At the very basic level, wagering on the underdog has so much inherent value because they are receiving points on the spread and do not have to win the game at all. One of the most frustrating things in sports betting is having a favorite win the game but not cover the spread.
Oddsmakers try to set up their lines so that teams will be evenly matched and the game turns into a 50/50 proposition. The sportsbooks don't necessarily care who covers the spread just as long as there is equal actions on both sides. Teams lose the game and cover the spread all the time in sports. Taking the underdog might seem like a losing proposition, but it is one of the easiest bets a gambler can make.
Positive Moneylines
The favorite does not always win in sports. Most seasons, particularly if the sportsbooks have done their job, the favorites will cover the spread 50 percent of the time while the underdog covers the other 50 percent. And taking advantage of those situations by wagering on a positive moneyline is an excellent way to make a profit in sports. Sure, a 14-point underdog will rarely pull off an upset, but three-point to seven-point favorites lose all the time. Here is a quick look at point spreads and their moneyline equivalents.
Two-point: +110
Three-point: +135
Four-point: +170
Five-point: +190
Six-point: +210
Seven-point: +250
A two- through seven-point spread is not an insurmountable number, and both NBA and NFL teams overcome those odds and win the game straight up on a consistent basis. Wagering on a moneyline of +135 to +250 are excellent value bets, especially if your handicapping is on point and you are wagering on a live underdog. Remember, in the NBA the best team will lose anywhere from 16 to 20 games in a season — and the beauty is that they will probably be a favorite during most of those games. In the NFL the best team will lose two to three games, and even playoff teams will lose five to six games.
Large Spreads
Large spreads happen a lot in sports, particularly because the oddsmakers know that the general public will give away any amount of points on teams like the Lakers and Dallas Cowboys. If a popular franchise should be a six-point favorite during a big game, the public will jump all over that number, and the spread will usually move. The truth is, a two-point difference will not stop the casual bettor from wagering on the Miami Heat. Of course, a two-point difference is a huge deal for the savvy bettor, but most people will not even notice or care.
Taking a huge underdog that is getting 10 to 14 points might seem like a scary situation because the oddsmakers are expecting them to get blown out. But in professional sports teams do not get any extra style points for a huge margin of victory. A one-point win still counts as a win. The regular season is a long grind in all professional sports, and teams do not worry about the spread. Therefore, wagering on those large underdogs during the season is an excellent opportunity to find extra value on a bad team.
Read more articles by George Monroy