NFL Betting 101: How Important is Home-Field Advantage?
by Trevor Whenham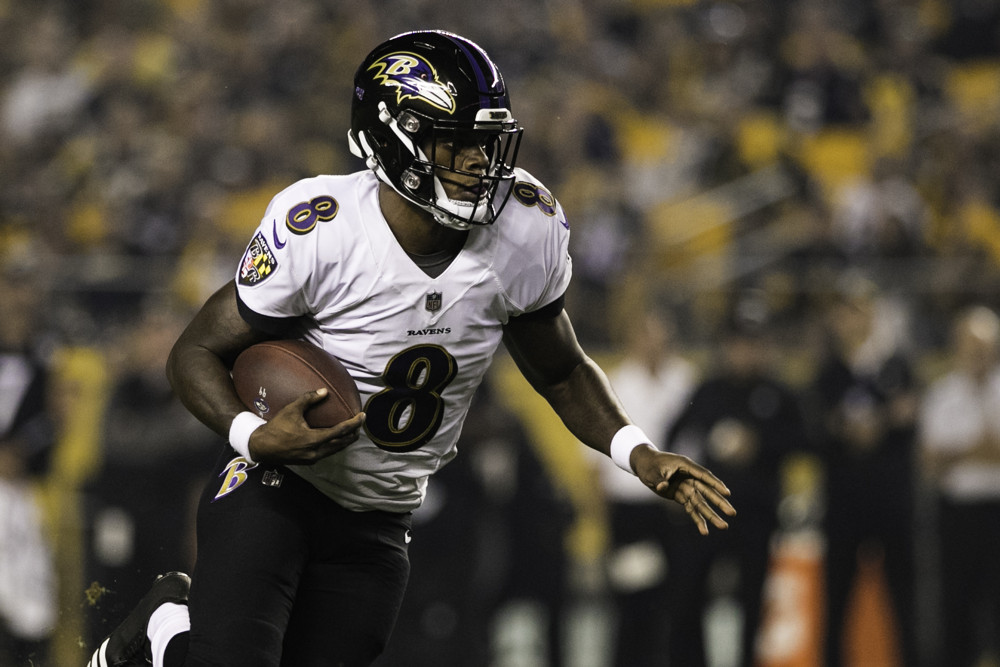 The next chapter in our exploration of the basics of betting on football brings us to the topic of home-field advantage. This is an interesting topic because there is a lot that we know about it but as much that we don't really know - and it can be something that some bettors rely upon too heavily in making their bets.
Ask most casual bettors what they know about the home-field advantage in the NFL, and they will tell you that it is three points. They'll explain that that means that if two teams were basically evenly-matched then we would expect the spread to favor the home team by a field goal. And while that's not wrong on the basic level, it also is too simplistic, and can lead us to make some assumptions that won't serve us well.
First, let's look at why there is a home-field advantage. Ask any fan, and you'll get a whole host of reasons - less travel, sleeping in your own bed, more control of food, more comfortable dressing room facilities, the home crowd is quiet when the home team is on offense, and loud when the visitors are, the referees can appear to be swayed by a vocal home crowd, quirkiness of a particular field can benefit the team more familiar with it, location breeds confidence, and so on. And a lot of those make sense. But the truth is that all kinds of studies over the years that have tried to pinpoint why there is a home-field advantage have not necessarily come up with compelling conclusions. A football team is a very complicated organism that is affected by so many factors. For us to say that any one thing, or even a couple of things, cause home-field advantage would be naive.
What we have to accept, is that we don't know for sure why there is a home-field advantage. What we do know, though, is that it exists. Home teams very consistently win a majority of games in a season, and most years it falls pretty close to the long-term average of about 57 percent. So, while we don't know why, we do know that over time home teams have a real advantage. And that's important for us when we are handicapping.
What isn't important, and what we have to avoid doing, is trying to assign a reason to it. We aren't around a team, so we have no way of knowing what makes them tick. And it doesn't matter. It's complicated - too complicated to figure out easily. But too often we can tell ourselves a story about why a home team has a big edge in a game - the Jets are going to be well-rested since this is their third straight home game, while the Raiders will be tired after traveling across the country after playing in Houston last week and traveling home from there. And we can make those stories sound good - convincing. But we have no way of knowing if they are true at all. Maybe the Jets have had a bug going through their facility, so they aren't rested at all. And maybe the Raiders have a new sleep consultant who is a wizard at dealing with time changes. We don't know whether our conclusion is even sort of right. And we have no way to test if it matters. So, it's just a distraction that takes us away from what will really decide the outcome of a game. Determining how big home-field advantage is in a particular situation is almost always an unsolvable distraction, so it is one that we don't need to worry about. We have bigger fish to fry.
The other thing that is important to remember here is that the three points for home-field advantage is just an average number. Let's say we had 10 people and we wanted to know how many quarters they had in their wallets. If five had no quarters and the other five had 10 quarters, then the average number of quarters would be five. But none of the 10 people would have anything close to five quarters. Averages can be misleading. You can be very sure that sportsbooks aren't just handicapping every game as if it was on a neutral field and then applying a generic average of three points after they have finished handicapping. They are putting all sorts of work into figuring out what the location means along with everything else. So, assuming that the home-field advantage equals three points in every situation is just plain wrong.
Doc's Sports is offering $60 worth of member's picks absolutely free - no obligation, no sales people - you don't even have to enter credit card information. You can use this $60 credit any way you please for any handicapper and any sport on Doc's Sports list of expert sports handicappers. Get $60 worth of premium members' picks free .