This Week in Sports Betting, A-Z
by Ricky Dimon - 12/18/2013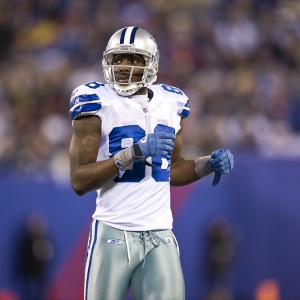 A. Asleep. Was Barry Sanders asleep at the Heisman Trophy ceremony? No, video confirms the ruling on the field that he was texting—or at least performing some kind of function with his phone—while Chris Fowler was introducing the six candidates. Sleeping would have been even funnier, but it still made for some great television.

B. Dez Bryant. Bryant channeled his inner Randy Moss and peaced out of the Cowboys' stunning 37-36 home loss to the Packers last Sunday with 1:21 remaining. The star receiver said he had to go cry in the locker room, unable to watch the visitors kneel out the final ticks of their come-from-behind win. Tony Romo threw two interceptions in the final 2:46, including one with Dallas trying to run out the clock leading, 36-31. The 'Boys are +130 at Sportsbook.ag to win the NFC East.

C. Miley Cyrus. No, Cyrus has not done anything controversial this week—at least nothing that has been reported. Of course, she has still found her way into the news. Cyrus spoke out on her recent split from Liam Hemsworth and said she can "actually be happy" now that she is single. Also, Google Zeitgeist's list of most searched people in 2013 was released on Tuesday, and Cyrus was No. 1.

D. Dennis Rodman. Despite political upheaval in North Korea, Rodman is headed back there on Thursday. A documentary film crew will reportedly accompany the former NBA rebounding machine on his trip, which is scheduled to last five days. If it comes to fruition, this will be one of those documentaries that you don't want to watch but from which you can't turn away.

E. Everett Golson. Golson has been readmitted to Notre Dame after being suspended from the school—and the football team—for a semester due to "poor academic judgment." Tommy Rees is a senior, so the door should be wide open for Golson to take over an Irish squad that he led to last season's BCS National Championship Game. Notre Dame is a -15 favorite over Rutgers in the Pinstripe Bowl, according to 5Dimes Sportsbook.

F. Five. That's the number of interceptions Eli Manning threw in the New York Giants' Week 15 shutout loss at Seattle. One was on a Hail Mary, but four legitimate picks are still pretty terrible.

G. Sergio Garcia. Sergio won the Thailand Golf Championship over the weekend, beating runner-up Henrik Stenson by four shots. More importantly, did you see his girlfriend? Katharina Boehm, who graduated from the College of Charleston earlier this year, was Garcia's caddie for the week. She looks like a good match for him, in more ways than one.
H. Heisman Trophy. The 2013 Heisman Trophy was done and dusted when it was announced earlier this month that Jameis Winston would not be charged in the sexual assault case against him. Apparently 115 voters—former winner Eric Crouch among them—either did not get the memo or do not understand the meaning of dropped charges. Nonetheless, Winston's runaway win was confirmed last Saturday night in New York. BookMaker has Florida State as a -9 favorite over Auburn in the BCS National Championship.
I. Insane. That's what Justin Tucker called his performance on Monday night in the Baltimore Ravens' 18-16 win over the Detroit Lions. Tucker accounted for all of his team's points with six field goals, including a mammoth 61-yarder with 38 seconds left in the game. Afterward, Tucker said the kick was big for the Ravens but even bigger for his fantasy team. What a guy. Baltimore is a -2.5 favorite over New England on Sunday, per Sportsbook.ag.

J. Johnny Drama. That's the reported name under which Denver Broncos' head coach John Fox checked into a North Carolina hospital for heart surgery last month. Johnny "Drama" Chase is the name of a character played by Kevin Dillon on HBO's "Entourage." Well played by Fox, but does it surpass Michael Vick's "Ron Mexico" in awesomeness?

K. Kobe Bryant. The Lakers are 2-4 since Kobe returned on Dec. 8, with wins over mediocre competition (Charlotte and Memphis) and losses to Toronto, Phoenix, Oklahoma City, and Atlanta. Kobe has scored at least 20 points in three of the six games and fewer than 10 points in the other three. He has turned the ball over at least four times in five of the six contests, including seven twice and eight in his comeback appearance against the Raptors. The Lakers are +2000 at Carbon Sports to win the Western Conference.

L. Lamar Odom. Odom is in the news once again. To the surprise of nobody, it sure isn't for basketball. Khloe Kardashian filed for divorce last Friday, also surprising nobody. Rumors are swirling that both are already on the rebound—Odom with ex Liza Morales, and Khloe with Matt Kemp.

M. Manchester City. Man City found the back of the net a ridiculous six times in a win over Arsenal last Saturday. Six different players scored goals, including Yaya Touré in stoppage time via a penalty kick. Arsenal is still atop the Premier League standings, but it is just three points clear of fourth-place City and two points ahead of Chelsea and Liverpool. However, last week was not perfect for Manchester City. The Sky Blues have to go up against Barcelona in the Champions League round of 16. City is a +110 favorite at BetOnline Sportsbook to win the Premier League title.

N. New Mexico Bowl. The outrageously-long slate of 35 postseason games begins this week. It all starts with something called the Gildan New Mexico Bowl on Saturday afternoon. Bovada Sportsbook has Washington State as a -4.5 favorite over Colorado State.

O. Peter O'Toole. O'Toole died last Saturday at 81 years old. The actor starred in more than 90 different TV shows and films, including "Lawrence of Arabia." O'Toole holds the record for most Oscar nominations without ever winning. One might say he is the Buffalo Bills of movies. The difference, though, is that O'Toole deserved to win one—or more. In 2003, the academy finally realized this gave him a special honorary award. R.I.P.

P. Pistons-Pacers. What was that? The Pacers were 20-3 heading into Monday night, with losses only at Chicago, at Portland, and at Oklahoma City. They faced a 12-14 Detroit team in Indiana and somehow managed to lose, 101-96. Paul George and Roy Hibbert combined to make just 6-of-26 field-goal attempts. Still, Indy is 20-4 and two games better than Miami in the Eastern Conference. The Pacers are +375 to win the NBA Championship, according to WagerWeb.

Q. Joel Quenneville. The Chicago Blackhawks' head coach said his team got what it deserved after losing at Toronto 7-3 last Saturday. Quenneville thought his team was overconfident; and why not? The 'Hawks had scored a ridiculous 19 goals during a three-game winning streak. They got back on track following their loss to the Leafs, albeit in a different manner. Chicago took care of both Los Angeles and Nashville by 3-1 scores on Sunday and Tuesday, respectively. Quenneville's squad tops the NHL standings with 55 points (25-7-5). The Blackhawks are +650 to win the Stanley Cup, per Bovada Sportsbook.

R. Rehab. Chris Brown had his probation revoked—again—on Monday, but he is not going to jail for his assault on Rihanna. Judge James R. Brandlin said he is pleased with Brown's progress in anger-management rehab and that the 24-year-old singer should continue those efforts.

S. Nick Saban. The eyes of Texas were upon him, but Alabama's head coach is not going there. He is, however, going to the bank. Saban signed a contract extension that will pay him at least $7 million (perhaps as much as $7.5) annually through 2020. For those counting, he is making approximately 72 times more than Alabama governor Robert Bentley, 14 times more than University of Alabama president Judy Bonner, and 157 times more than the average teacher salary in the home state. But don't be too jealous; Saban just brought in Lane Kiffin to evaluate the Crimson Tide's offense. Not sure what that means, but it can't be good.

T. Tony Romo. Hahahahahahaha. GT Bets has the Cowboys as -3 favorites at Washington in Week 16.

U. UT. Mack Brown has announced his resignation, effective after the Dec. 30 Alamo Bowl against Oregon. Texas won't be getting Saban to replace him, either. Sounds like the 'Horns have been hooked.

V. Vancouver Canucks. The Canucks finally lost on Tuesday, but it came in a shootout. While their winning streak is over after seven games, they have still taken points eight consecutive contests. Vancouver (20-10-6) has not allowed more than two goals in regulation since Nov. 30.

W. Winner take all. There's a good chance that Week 17's Dallas-Philadelphia showdown will be for the NFC East title. This Sunday's Carolina-New Orleans tilt is not quite of that magnitude, but it's close. The two NFC South rivals are tied atop the division at 10-4. Drew Brees and the Saints will clinch the title with a road win, while the Panthers would at least be in the driver's seat. Carbon Sports has Carolina as a -3.5 favorite.

X. Denotes clinched playoff berth. Four NFL teams have clinched postseason spots heading into Week 16. Among them are the Kansas City Chiefs, who secured their bid by hammering Oakland 56-31 on the road last Sunday. Jamaal Charles completely went off, likely single-handedly sending fantasy owners into the next round of their playoffs. Charles rushed for just 20 yards, but he hauled in eight passes for 195 yards and four touchdowns.

Y. Youngstown Boys. ESPN's most recent "30 for 30" may have set a new standard for the documentary series. Not only was it good, but its subject matter—former Ohio State running back Maurice Clarett—live-tweeted throughout the two hours. The Buckeyes are -2.5 favorites at WagerWeb to beat Clemson in the Orange Bowl.

Z. 'Zona. Arizona is still No. 1 in the men's basketball rankings after edging Michigan 72-70 last weekend. The Wildcats are 11-0 with victories over Duke and UNLV to go along with their road scalp of the Wolverines. Sportsbook.ag has 'Zona at +800 to win the National Championship.
Read more articles by Ricky Dimon