This Week in Sports Betting, A-Z
by Ricky Dimon - 8/21/2013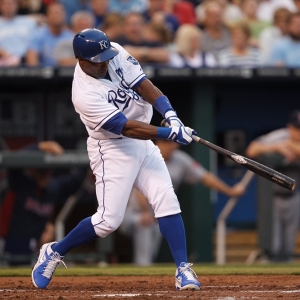 A. Adderall. That's what Miguel Tejada blamed for his positive test in violation of Major League Baseball's drug policy. Kansas City's second baseman said he had medical permission from the league to use Adderall over the past five years, but his permit expired in April. Tejada continued to use it, and it got him a 105-game suspension. Of course, he probably would have been shelved no matter what because he is also being linked to the Biogenesis scandal. The Royals are 8.5 games back of the NL Central-leading Tigers, who are +250 at Bovada Sportsbook to win the AL Pennant and +500 to win the World Series.

B. The Blade Runner. Speaking of excuses, this one of a much more serious variety, Oscar Pistorius claimed he thought girlfriend Reeva Steenkamp was an intruder when he shot and killed her in February. But there appears to be enough evidence to prove otherwise as the double-amputee sprinter was indicted on charges of pre-meditated murder on Monday. Pistorius is scheduled to go on trial in March of 2014.

C. Joey Chestnut. You normally hear Joey Chestnut's name one day a year—on July 4, of course. But whenever the guy loses, it's news, and he lost last weekend at the World Gyoza Eating Championships in Los Angeles. Matt Stonie, ranked No. 4 in the world in competitive eating, took down the top-ranked Chestnut 268 gyozas to 261. With Chestnut perhaps vulnerable, it's time for Major League Eating to bring back Kobayashi for the hot-dog eating contest next summer. Chestnut vs. Kobayashi, just like old times? Now that would some good television.

D. Dustin Johnson. DJ put a ring on it, and every single guy in the world is worse off for Paulina Gretzky having said "yes." Johnson is +1800 to win the Barclays (tied for the fifth choice), according to BookMaker.

E. English Premier League. Soccer fans, rejoice…the Premier League season is underway. Defending champion Manchester United kicked things off with a routine win on Saturday, while Arsenal got off to a slow start by taking one in the loss column. Chelsea took care of business at Stamford Bridge on Sunday, and 2011-12 champion Manchester City opened on Monday with a blowout victory. Chelsea is a +200 favorite at Sportsbook.ag to win the league title, just ahead of Man City (+210) and Man United (+260).

F. Roger Federer. Cue LeBron James: "Not one. Not two. Not three. Not four. Not five. Not sox…." Yes, it's true. Roger Federer is the No. 7 tennis player in the world. Something isn't right when that's the case. Federer, who played relatively well in Cincinnati with a three-set quarterfinal loss to nemesis and eventual champion Rafael Nadal, has another chance to get back on track when the U.S. Open begins next week. The 17-time Grand Slam champion is the fifth choice at +1000 to triumph in New York, according to BetOnline Sportsbook.

G. Gronk. Patriots' tight end Rob Grownkowski (you know, that other Patriots' tight end) is not expected to ready for a Week 1 game against Buffalo. Gronkowski underwent back and forearm surgeries, and there appears to be a chance that he will begin the regular season on the physically unable to perform list instead of the 53-man roster. If that turns out to be the case, Gronk will miss at least New England's first six contests.

H. Charles Howell III. Howell III was 6-under par and just three off the lead through 36 holes at last week's Wyndham Championship. However, he was promptly disqualified because the weight port cover on his driver had come off prior to his second round. Um, what? CH3 is +12500 at WagerWeb to win The Barclays.

I. Ian Kennedy. Kennedy can't be too happy about getting swapped at the trade deadline from a playoff contender (Arizona) to the freaking San Diego Padres. He's certainly pitching like he isn't. The right-hander gave up five runs, three homers, and walked four in just 4.2 innings last Friday night in a 5-2 loss to the Mets. San Diego (Kennedy) is a +110 home underdog at BookMaker against Pittsburgh (Cole) on Wednesday night.

J. Joey Logano. Logano prevailed on Sunday at Michigan International Speedway. The victory moved him into 13th place in the Sprint Cup standings, giving him a realistic chance of qualifying for the Chase. Logano is +3000 at Sportsbook.ag to win the Sprint Cup. Jimmie Johnson is the favorite at +120.

K. Kylie Jenner. The "Keeping Up With the Kardashians" star had a massive 16th birthday bash on Saturday night at the AT&T Center in Los Angeles. Guests included her parents (Bruce and Kris Jenner), Jaden Smith, Willow Smith, Hailee Steinfeld, Khloe Kardashian Odom, Kourtney Kardashian, Drake, Tyga, and Big Sean. Dennis Rodman was not listed, but if it was a legit birthday party, one can only assume that he was present.

L. Little League World Series. The kid who threw a no-hitter, Grant Holman, is 6-foot-4. That's right; 6-foot-4. In the post-Danny Almonte era of little league baseball, checking birth certificates is an absolute must.

M. Max Scherzer. Scherzer has 18 wins. No other pitcher in the majors has more than 14. The Tigers' right-hander is 18-1 with a 2.82 E.R.A. He has not allowed more than two runs in any of his last six starts, going at least six innings in all of those. Scherzer also has not surrendered more than five hits in any outing of the same span.

N. Brooklyn Nets. According to Knicks' guard Raymond Felton, the Nets will never take over New York City. Felton on Sunday was responding to the comments of newly-acquired Brooklyn guard Paul Pierce, who said his team would soon be running the city. Welp, next season's first New York-Brooklyn showdown should be fun.

O. Out. That's what Albert Pujols is for the rest of the season. A foot injury is derailing the slugger and fueling debate over whether or not his contract is the worst in baseball history.

P. Playoffs. Playoffs?!?! We're talkin' about playoffs!?!?! Yep, golf actually has its own version of playoffs, and they begin on Thursday with The Barclays in Jersey City. The Top-125 players in the FedEx Cup standings have qualified and the postseason field will be reduced to 100 after the first event. Tiger Woods is a +300 favorite at Sportsbook.ag to win the FedEx Cup.

Q. Quincy Russell. Oklahoma heads into this college football season with an unusual number of question marks, including on the defensive line. That's why the arrival of the highly-touted JUCO transfer was so eagerly anticipated. Russell debuted on the practice field last week, and the Sooners hope he will begin wreaking havoc next Saturday against Louisiana-Monroe.

R. Ryne Sanberg. Filling in as interim manager in Philadelphia after Charlie Manuel got an emotional boot, Sandberg watched his team get shut out twice in a row by L.A. The Phillies snapped the Dodgers 10-game winning streak on Sunday, giving Sandberg his first win. So far this week the Phils have split a pair of home games against Colorado.

S. Suspended. That's what Von Miller has been by the NFL for violating the league's substance-abuse policy. After days of much speculation, it was finally confirmed on Tuesday that the Broncos' linebacker will be sidelined for the first six games of the regular season. Denver is a -9 home favorite, according to BookMaker, over Baltimore in Week 1.

T. Tony Stewart. You don't hear this one every day. A racecar driver is out for the season with a broken right leg. Stewart, the 2011 Sprint Cup champion, is expected to recover fully and be ready for the 2014 campaign. Mark Martin will driver Stewart's No. 14 car for 12 of this year's final 13 races.

U. U.S. Open. The tennis season's final Grand Slam begins on Monday in New York. According to Sportsbook.ag, the favorites are Novak Djokovic (+175) and Serena Williams (-150).

V. Victoria Azarenka. Good news for Azarenka fans: she beat Serena in the Cincinnati title match on Sunday. Good news for tennis fans: Redfoo, Azarenka's boyfriend, is not attending the U.S. Open.

W. World Peace. Ron Artest, now Metta World Peace, looked like he may have company in the pro sports name-change department. Maria Sharapova had been seeking to change her surname to "Sugarpova"—her candy line—for the duration of the U.S. Open. But she decided on Monday that the hassle would be too much. Still, what a ploy by Sharapova. She does not have to go by the ridiculous name for two weeks in New York, but she still got everyone talking about Sugarpova. Genius. Sharapova is the third choice (+800) at Sportsbook.ag behind Serena and Azarenka (+400).

X. Xabi Alonso. The bidding war for the Spanish forward is hot as his contract with Real Madrid is set to expire next summer. So far failed attempts to land Alonso have been made by Premier League contenders Chelsea and Liverpool and by Serie A participant Juventus. Count on 2014 being a busy summer for Alonso, because he will also have a little thing called the World Cup on his plate. Real Madrid is the third choice at +550 to win the Champions League next summer, according to Sportsbook.ag.

Y. Yasiel Puig. It's been a ridiculous run for the Dodgers, but Puig has been missing out on the fun of late. Prior to Tuesday, the rookie sensation had only two hits in his last four games, no home runs in his last 16, and no RBI in his last six. He also got fined for showing up late to Tuesday night's contest in Miami. Puig was not in the lineup, but he pinch-hit and blasted a homer before staying in the game and fouling out in his second at-bat. L.A. is a +400 favorite to win the World Series, according to Bovada Sportsbook.

Z. Jay-Z. A Jay-Z concert took place on Friday night, and the Miami-Dade Police Department reportedly broke protocol just so LeBron James could get there in time. LeBron got a police escort to avoid traffic, and the special trip included going the wrong way on a one-way street. That's all well and good, but the best part of the story is that LeBron posted a video of it on Instagram! An investigation is ongoing.
Read more articles by Ricky Dimon