This Week in Sports Betting by the Numbers
by Nicholas Tolomeo - 11/13/2013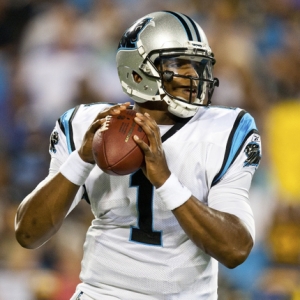 A 29-hour tip off marathon this week effectively opened the 2013-14 college basketball season and has also opened the busiest time of the sports year. There is one perfect team remaining in the NBA (Indiana Pacers) and the NFL (Kansas City Chiefs), and there are no more winless NFL teams as both the Jaguars and Buccaneers notched their first wins of the season this week.
3: Tampa Bay Rays to have won Rookie of the Year. Wil Myers became the third Tampa Bay player to win AL Rookie of the Year when he was announced as winner on Monday. Myers joins Evan Longoria (2008) and Jeremy Hellickson (2011).
3: Cuban players to have won Rookie of the Year. Miami's Jose Fernandez won NL Rookie of the Year honors this season, joining fellow Cubans Tony Oliva (1964) and Jose Canseco (1986) as winners of the award to have hailed from Cuba. With Los Angeles Dodger Yasiel Puig, also Cuban, finishing second in the voting, a Cuban was all but guaranteed to have won this year.
8-0: Indiana Pacers record after their 95-79 win against Memphis on Monday. The Pacers take their perfect record into their Friday night matchup at home against Milwaukee.
7: NBA teams to have started the season 8-0 since 2008.
18: NBA teams to have started the season 8-0 in the history of the league.
10-9: Novak Djokovic's record against Rafael Nadal in finals. Novak broke the 9-9 series tie with a 6-3, 6-4 win over Nadal Monday night in the ATP World Tour Finals in London. Djokovic was a -170 favorite against Nadal.
21: Consecutive college football games won by Ohio State.
100-1: Carolina Panthers' odds to win the Super Bowl on Sept. 23.
14-1: Carolina Panthers' odds to win the Super Bowl on Nov. 11.
8: College basketball teams to score 100 or more points on Monday: Southeast Missouri State (118), Sam Houston State (116), Texas Southern (113), BYU (112), Detroit (106), Stanford (103), Troy (102), and Prairie View A&M (100).
7-1: Record of teams who scored 100 or more points on Monday. Stanford was the lone loser, having played BYU.
$9,500: Payout of a $100 three-team moneyline parlay in the NFL on Sunday if you took Jacksonville, St. Louis and Carolina.
36: Turnovers this season by Houston's James Harden through eight games. That total leads the league and is six more than any other player.
7 a.m.: Tip off time on Tuesday at Florida Gulf-Coast in their home opener against Hartford. Florida Gulf Coast won, 65-51.
17: Age of Turner Field, the current home of the Atlanta Braves that will be demolished in 2017 after the team announced a move to a new stadium to be built in nearby Cobb County.
101: Age of Fenway Park, the home of the Boston Red Sox for the foreseeable future.
$15 million: Value of three-year contract signed by Ed Reed this offseason with the Houston Texans.
0: Number of interceptions and passes defended by Reed this season in the seven games he played.
73 out of 85: Reed's rank among NFL safeties, according to ProFootballFocus.com. The Texans released Reed on Tuesday.
11.9 million: CBS viewers for Saturday's Alabama/LSU game, the second most-viewed college football game this season behind only Alabama/Texas A&M (13.6 million).
$23.5 million: "Over/under" set by Bovada on the auction selling price for Michael Jordan's Highland Park estate.
-420: Odds on 5Dimes of Florida State freshman quarterback Jameis Winston winning the Heisman Trophy.
33: Combined shots taken by Duke freshman Jabari Parker and Kansas freshman Andrew Wiggins in their Tuesday night showdown in Chicago. Parker (27 points) and Wiggins (22 points) also combined for 49 points, 17 rebounds and nine fouls. Parker eventually fouled out, and No. 5 Kansas went on to beat No. 4 Duke, 94-83.