This Week in Sports Betting by the Numbers
by Nicholas Tolomeo - 9/4/2013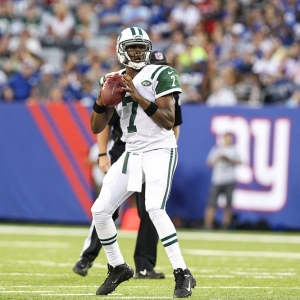 Week 1 of college football is in the books, University of Iowa student Samantha Lynn Goudie was booked at an Iowa football game with a .341 BAC, and all the books are getting ready for the beginning of the cash cow that is the NFL season.
$450,000: Amount of money paid by No. 25 Oregon State to FCS Eastern Washington to play a season-opening game on Saturday. Eastern Washington won, 49-46.
$2.625 million: Total amount of money Oregon State, South Florida, Kansas State, Iowa State, San Diego State, UConn, Georgia State and South Alabama paid to FCS teams to play season-opening games on Thursday and Saturday. All eight teams lost.
.341: Blood alcohol concentration of 22-year old University of Iowa student Samantha Lynn Goudie (baby got BAC) when she was stopped trying to enter the field at Kinnick Stadium on Saturday.
12,000: Followers Samantha Lynn Goudie (@Vodka_Samm) had topped by Monday morning before she deactivated her account.
20: Years since the Pittsburgh Pirates had a winning season, the longest such streak in the history of North American professional sports. The Pirates won their 81st game on Tuesday, guaranteeing they can finish no worse than 81-81 (unless they lose their final 24 games and finish 81-81 and get forced into a one-game playoff which, in fact would count for a regular-season game. And if they lose they would be 81-82, and considering they are the Pirates, this is entirely plausible).
8.3: Local TV ratings in Pittsburgh last Thursday night for the Pirates/Brewers game. The Pirates are currently in first place in the NL Central.
21.3: Local TV ratings in Pittsburgh last Thursday night for the Steelers/Panthers Week 4 preseason game. Many of the starters for the Steelers did not even play one series.
$485,294: Single-game paycheck for New York Jets quarterback Mark Sanchez, who has been ruled out for Week 1.
$23,824: Single game paycheck for New York Jets quarterback Geno Smith, the likely Week 1 starter.
32: Points West Virginia University was favored by on Saturday in their game against FCS William & Mary. The Mountaineers trailed 17-7 at halftime before rallying to win in the second half, 24-17.
20.5: Amount of points Oklahoma is favored by against West Virginia on 5Dimes in their Saturday night game this week in Norman. The Mountaineers have not been a 20-point underdog since an October, 2003, game against Miami.
2.4 million: Number of Twitter followers free agent Tim Tebow has (@TimTebow).
5/1: Odds on Bovada for Louisville quarterback Teddy Bridgewater to win the Heisman. Bridgewater moved into the favorite role ahead of Braxton Miller (13/2), Johnny Manziel (15/2) after Bridgewater completed 23-of-28 passes for 355 yards and five touchdowns in a 49-7 romp against Ohio.
1: Number of Jameis Winston's 27 attempted passes that hit the grass at Heinz Field on Monday night during a 41-13 flogging of Pitt. Winston was 25-of-27 for 356 yards and four touchdowns plus a rushing touchdown. Of his two incomplete passes, one was caught out of bounds.
$133.8 million: Value in US dollars of Gareth Bale's transfer fee from Tottenham to Real Madrid.
$89 million: Combined payroll for the 2013 season of all 19 teams in Major League Soccer.
+760,000: Odds of the Buffalo Bills and Arizona Cardinals meeting in Super Bowl XLVIII.
$255,000: Amount of money you would have to risk on Clemson moneyline to win $100 in this Saturday's home game against South Carolina State. Clemson is a 52.5-point favorite.
$0.35: Total payout on a $100 six-team parlay this week in college football wagering on the moneyline of Wisconsin, TCU, Clemson, Mississippi State, Ole Miss and Troy.
178: Amount of wings a woman named Miki Sudo ate last week in 12 minutes to win the National Buffalo Wing Title.
5: Number of NFL Week 1 games on Sunday with a point spread of three on Bovada (New Orleans -3 vs. Atlanta, Tampa Bay -3 at New York Jets, Chicago -3 vs. Cincinnati, Seattle -3 at Carolina and Dallas -3 vs. New York Giants).