This Week in Sports Betting by the Numbers
by Nicholas Tolomeo - 7/24/2013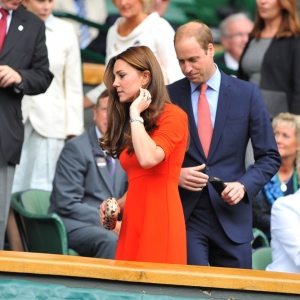 The Ryan Braun suspension reverberated around not just the baseball world, but also the sports world, this week. The more things are changing in baseball, the more they stay the same; the Astros can't win, the Marlins can't score, and the Boston Red Sox continue to shell out money. While the Marlins could not score for 37 consecutive innings from June 14 to July 22, one Nigerian soccer team scored 79 goals in one game. But, of course, nothing is bigger news than the Royal Baby. And thanks to online sportsbooks, even gamblers can get in on the fun of trying to guess the baby's name. Here is this week's by the numbers.
2/1: The odds Prince William and Kate Middleton would name their son George, the favorite on Bovada.
33/1: Odds Prince William and Kate Middleton would name their son Charles, the long-shot on Bovada
2: Players remaining in the NHL from the 1990 NHL Draft
2: Players remaining in the NHL from the 1990 NHL Draft who are currently signed to the New Jersey Devils, Martin Brodeur and Jaromir Jagr
$438: Average ticket price on NFL Ticket Exchange for Peyton Manning's return to Indianapolis when the Broncos play at the Colts in Week 7 "Sunday Night Football"
$419: Average ticket price on NFL Ticket Exchange for Denver's Week 1 NFL opening game at home against the Super Bowl Champion Baltimore Ravens
37: Consecutive innings the Miami Marlins went without scoring a run, a franchise-record that spanned 10 days
42: Consecutive innings the Houston Astros went without scoring a run in 1985; Miami's streak this season was the longest since Houston's
13/2: The odds on Bovada of Aaron Rodgers winning the 2013 NFL MVP, the best such odds along with Peyton Manning
$4.5 million: Aaron Rodgers' base salary this year, the same base salary he wagered a skeptical Twitter follower last February who accused former MLB MVP Ryan Braun of using performance-enchanting drugs. On Monday Braun was suspended for the remainder of the season after dropping an appeal against MLB
250/1: The odds posted by Bovada of Tim Tebow winning NFL 2013 MVP, the highest such odds listed on the site. Tebow is currently the New England Patriots third-string quarterback
4: The amount of $100 million + contracts the Boston Red Sox have given out in franchise history, with the fourth being Dustin Pedroia's seven-year extension
3: The amount of players who the Red Sox have given $100 million + contracts to who are now playing for the Los Angeles Dodgers (Hanley Ramirez, Adrian Gonzalez, Carl Crawford)
60: The amount of points Oregon is favored by on 5Dimes for its Aug. 31 game against Nicholls State, the largest favorite of the opening week
52.5: The most points Oregon was favored by last season, it came in Week 3 against Tennessee Tech; Oregon won 63-14, failing to cover
33: The amount of total wins the Houston Astros have through July 22
34: The amount of wins the Tampa Bay Rays have through July 22 – at home
7: Consecutive BCS National Championships won by the SEC (Florida x2, LSU, Alabama x3, Auburn)
-140: Odds on Bovada of the SEC winning the 2013-14 BCS National Championship (the field is even)
67: Goals scored by Nigerian soccer club Police Machine in a 67-0 blowout of Babayaro FC
61: Second-half goals scored by Police Machine in the blowout, a rate of a goal every 40 seconds
79: Goals scored by Nigerian soccer club Plateau United Feeders in a 79-0 blowout of Akurba FC
76: Second-half goals scored by Plateau in the blowout, a rate of nearly two goals every minute (Police Machine and Plateau were both attempting to be promoted to a higher division, and there was a chance goal-differential would come into play. In the end neither team was promoted, and the Nigerian Football Federation is investigating the obvious match-fixing incident)
54: The total on 5Dimes for the Atlanta Falcons/New Orleans Saints Week 1 matchup, the highest total for any Week 1 game
39: The total on 5Dimes for the Kansas City Chiefs/Jacksonville Jaguars Week 1 matchup, the lowest total for any Week 1 game