Understanding How to Read MLB ATS Records Charts
by George Monroy - 4/12/2013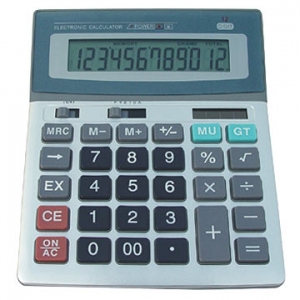 Major League Baseball is perhaps the most stats-driven game in the American sports landscape. Professional baseball was keeping track of, and using, advanced metrics before most other sports even knew of the concept. For gamblers, handicapping an MLB game can rely heavily on stats and advanced analysis. One of the most important factors for baseball betting, other than pitching, is having a strong knowledge a team's ATS records.
Baseball does not use a traditional spread as other sports do, but relies on a moneyline or a run line. And, in turn, baseball ATS records charts are vastly different than ATS records charts in other sports and can be quite confusing for a gambler not familiar with how they work. MLB ATS records charts also provide more information than traditional charts and can play a huge part in a bettor's handicapping process. Let's take a minute and over how to read and understand a MLB ATS records chart.
Understanding ATS Records
A standard MLB ATS records chart has eight categories. The first three show a team's overall straight up record, home record, and away record. The next five categories show profit margins for each team and are labeled as moneyline, home moneyline, away moneyline, as a favorite and as an underdog. Here is a quick example of what a MLB ATS chart might look like.
Boston Red Sox: Record: 5-3, Home: 1-1, Away: 4-2, Moneyline: $205, Home Moneyline: -$44, Away Moneyline $249, As a Favorite: -$56, As an Underdog: $149
The profit margins in each category are based on the amount of money a bettor would have won or lost if he wagered $100 on every game in a certain category. For example, if a bettor were to only wager Red Sox road moneylines, then he would have won $249 for the season so far. Or if he would have bet only Red Sox home moneylines, then he would have been down $44 for the season.
MLB ATS charts get to the core of what a gambler is looking for — profit margins. Knowing how much money a team has won or lost in a certain category can go a long way in handicapping a game. Every gambler knows that trends do not predict the future and things can change for any MLB team during the course of a 162-game season. However, knowing a team's profit margins can be a great indicator of the types of bets you should be making in order to be a profitable gambler.
Using the Red Sox as an example again, we see that the team is losing money when at home or when they are a favorite. The next step in the handicapping process would be to take this information into account, and look to wager on Boston only when they are an underdog or playing on the road. Of course, handicapping a baseball game requires more than just one stat or trend, but using a MLB ATS records charts can be one of the tools that a bettor relies on for his pre-wager analysis of any baseball game. Remember to bet wisely, and may the profit margins be one your side.
Read more articles by George Monroy