Weekly Football Betting Public Action Report
by Trevor Whenham - 9/20/2013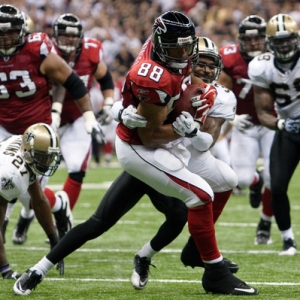 It's a light week of action for the Public Action Report — just two college football games and one in the NFL. It's worth noting, though, that N.C. State met the criteria against Clemson Thursday night and covered the 12.5-point spread by the narrowest of margins. While we are short on quantity, the quality is there — the three games are all fairly interesting in their own way.
Before we get to the three games, it's a good time to review what the report looks for. We are looking for team for which the odds get more attractive even though they have enjoyed the bulk of the betting attention with 70 percent or more of all bets placed on them. When a team has that kind of lopsided attention, the odds should get less attractive as the books try to balance their action to minimize risk. When the opposite happens it's a sign of one of two things — either the books have a good reason not to be afraid of their exposure, or a small number of smart bettors are betting a significant amount of money on the less-popular team. Either reason is good enough to pay close attention to the less-popular team.
The further into the season we get, the more effective the Report is because sharp bettors have more relevant information to base their decisions on. That means that this week should be more reliable than the first report was, though that edition did tab upset wins by Illinois and South Alabama. Without further ado:
Central Michigan (+13) vs. Toledo (Saturday, Sept. 21, noon ET)
Three-quarters of all bets have come in on Toledo on the road in this one. It is surprising, then, that the line opened at the key number of 14 and has since fallen to 13 — with spreads as low as 12 points available in spots. That's a clear sign that Central Michigan is worth a look here. Toledo is playing their third road game in four weeks, so they could be weary. Neither team is particularly good, so expecting a road runaway could be too much to ask.
Memphis (+4) vs. Arkansas State (Saturday, Sept. 21, 4:30 p.m. ET)
The action has been heavily tilted towards Arkansas State — more than three-quarters of bets have come in on them. Despite that, the line — which touched as high as a touchdown in early action — has dropped by a field goal to four. It could fall even further — some books are showing 3.5. While the public likes Arkansas State, it is clear that the smart money is on Memphis. Arkansas State's two wins look better than they really were because of weak competition, and they played poorly in their only road effort. Memphis has lost both of their games, and the lack of wins is surely impacting the betting public. Their last loss — at Middle Tennessee — was a solid effort, though, and they could build on that.
Miami Dolphins (-2.5) vs. Atlanta Falcons (Sunday, Sept. 22, 4 p.m. ET)
It took three weeks, but we have finally found the first NFL game of the year that fits the criteria. More than 80 percent of all bets have come in on the Falcons, so they are clearly the strong public choice. Despite that, though, the Dolphins opened as favorites of just a single point, but that has climbed up to 2.5 — and is even flirting with the key number of three in some spots. That's a clear sign that sharp bettors aren't buying into the Falcons like the public is and that the Dolphins are worth a look. It makes sense in a lot of ways. Atlanta was flat in their opening road loss and reasonably disappointing despite the win last week. They are not yet firing on all cylinders and have work to do. Miami, meanwhile, is riding a real wave of momentum. They opened the year with two solid road wins, so they open at home with confidence and a desire to perform for their home fans. Miami has been solid against the run, so Atlanta could again struggle to establish themselves on the ground. Miami is certainly worth a look here — especially if they stay below the key number of three since that is less than the standard home field advantage.
Great offer! Doc's Sports has been a leader in NFL handicapping for more than four decades, and we are offering new clients $60 in free picks for any NFL handicapper on Doc's Sports Web site. You cannot afford to miss out on this great offer – click here.
Read more articles by Trevor Whenham