Weekly Q&A with Doc's Sports Expert Handicapper Raphael Esparza
by Doc's Sports - 10/22/2013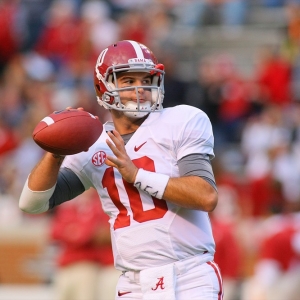 Doc's Sports Service rose to the top of the sports selection industry over the past four decades through the ability to provide our loyal customer with winning picks for all the major sports. This has been especially true when football season rolls around. One of the main reasons we have remained on top for the last 42 years is a commitment to surrounding ourselves with some of the best handicappers in the business. Raphael Esparza has been a perfect example of this commitment for the past seven years. He was previously known as the Vegas Sports Informer during a long and illustrious career working behind the counter for some of the biggest sportsbooks in Las Vegas, including his role as Director of the Race and Sports Book for MGM Grand's Aria. Raphael retired from the sportsbook industry in early August, but he is still hard at work tapping into a vast network of contacts in Las Vegas to maintain his 'insider's edge'. This edge has helped him deliver winning selections for a wide array of sports.
Doc's Sports decided to tap into this 'insider's edge' through a weekly series of discussions with Raphael that cover some of the hottest trending topics in the sports gaming industry today. He is living proof that working in the undisputed sports gambling capital of the world has gone hand-in-hand with his rise to the top of the handicapping ranks. The following is this week's discussion.
Doc's Sports: The BCS has recently released its initial rankings for this year's college football season. We know who its Top-5 teams are, but can you give us the rundown on your Top 5?
RE: I have no problem with the BCS's Top-5 teams; I just do not like the order. Until someone beats Alabama, it should be No. 1, but I still have Oregon as my No. 2 team followed by Florida State. Missouri's strength of schedule should place the Tigers above Ohio State at No. 4, with the Buckeyes holding down the No. 5 spot for now.
Doc's Sports: It is a fairly quiet week as far as crucial conference matchups in college football, but which games are at the top of your list for this upcoming Saturday?
RE: The two biggest games this Saturday at the sportsbooks should be UCLA vs. Oregon and South Carolina vs. Missouri. While I am personally staying away from the Bruins, they will be an attractive play getting that many points. We should learn a bit more about just how real Missouri is against another one of the powers in the SEC.
Doc's Sports: There are five games with double-digit spreads this week in the NFL. In general, do matchups like this present a golden opportunity to grab the points, or do you look for the favorites to cover these big numbers?
RE: Sometimes it makes sense taking the points in matchups such as these, but there are just too many bad teams in the NFL this season to get suckered in on these big spreads. Looking at this week's slate, I might take a chance on Jacksonville getting 17 points. However, I normally stay away from the NFL games that are played in London. Other than that, I would lay the points and go with the favorites in the other four games.
Doc's Sports: The 2013 World Series gets underway this Wednesday night between Boston and St. Louis, with the Red Sox opened as slight favorites to win this season's MLB title. How do you see this best-of-seven series shaking out?
RE: I see this series going the full seven games, but I would have to give the slight edge to Boston to win it all. Both teams have an excellent starting rotation, but the Red Sox's bullpen is somewhat more reliable. Boston also gets the nod when it comes to hitting, and if its bats can remain hot it will be just too much for St. Louis to overcome.
Doc's Sports: The start of another NBA regular season is right around the corner, and as expected the Miami Heat are favored to win their third-straight world title. Do you see the Big Three adding a third ring to their resume before possibly going their separate ways next year, or is there a team waiting in the wings ready to take them down?
RE: Given the fact that Miami will face enough stiff competition in the Eastern Conference, it might not even get back to the NBA Finals this season. Indiana took the Heat to seven games last year in the conference finals, and with Danny Granger back this team should be even better this season. Chicago gets Derrick Rose back, and if Brooklyn can stay healthy it should be right up there as well.