Weekly Q&A with Doc's Sports Expert Handicapper Raphael Esparza
by Doc's Sports - 9/10/2013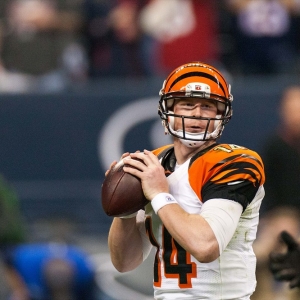 The start of the NFL season means that football is now in full swing at Doc's Sports. We have already been able to offer our loyal customers a fantastic opportunity to cash in on the games as part of a winning tradition that has been going on for well over 40 years at one of the premier selection companies in the sports gaming industry. Much of our success for these past four decades can be attributed to a long-term relationship with some of the best handicappers in the business. Over the past seven years, one of our top performers has been Raphael Esparza. He was originally known as the Vegas Sports Informer during a long and illustrious career working behind the counter for some of the biggest sportsbooks in Las Vegas. Raphael has recently retired from the sportsbook industry, but he remains hard at work drawing inside information from a number of key relationships in town. Maintaining this insider's edge has allowed him to continue bringing you winning selections in a wide array of sporting events.
Starting around this time last year, Doc's Sports decided to tap into this insider's betting edge by sitting down with Raphael on a weekly basis to gain insight into some of the hottest trending topics in the sports gaming industry today. We now know why working and living in the sports gambling capital of the world has helped separate him from the pack as one of the top handicappers in the business. The following is this week's discussion.
Doc's Sports: The oddsmakers are already in top form setting lines in the NFL with seven favorites and eight underdogs (one "push") covering against the spread in Week 1. Of the 16 games, which outcomes surprised you the most?
RE: The biggest surprise had to be how old and slow the Steelers looked in their loss to Tennessee. They could not generate any kind of a running game, and their defense is definitely showing its age. If Pittsburgh cannot quickly turn things around, it will be out of the playoff race by Week 8.
Doc's Sports: Looking ahead to the early lines for Week 2 in the NFL, which matchups have caught your interest?
RE: For the same reasons I mentioned in the last question, I will be closely watching this Sunday's Cincinnati vs. Pittsburgh game. The Bengals basically gave last week's game against Chicago away, and now both these teams are faced with the prospect of a 0-2 start after coming into this season with such high expectations. The same could be said for Washington and Green Bay, as one of these teams is also falling into that dreaded 0-2 hole.
Doc's Sports: The college football season has pretty much gone according to script for the top teams in the nation through the first two weeks, but are there any high-profile programs that you have on upset alert for Week 3?
RE: I tried to find something of interest in this week's schedule, but it sets up as a solid run for the favorites. While some of the top teams may not cover against lofty spreads, I do not see any high-ranked team suffering a straight up loss. The game that intrigues me the most is UCLA against Nebraska. I think the Bruins are better than advertised and primed to upset the Cornhuskers again this season or at the very least cover as underdogs on the road.
Doc's Sports: The biggest game on tap in college football this Saturday has No.1 Alabama on the road against No. 6 Texas A&M as a 7.5-point favorite. What is your take on this matchup with so many subplots surrounding these teams?
RE: While Alabama's defense has not looked as good as last season's version, I just cannot see it losing this game. My heart tells me that it should actually go on to win this game by double-digits just because of the revenge factor, but I'll probably stay away from it altogether. That is unless the line gets driven down to seven points or less, which would then open the door for a play on the Tide.
Doc's Sports: We have been talking about this Saturday night's Floyd Mayweather vs. Saul Canelo Alvarez bout at the MGM Grand in Las Vegas for the last few months, but now that we are just days away from the fight, do you have a final prediction for the outcome?
RE: This fight is so big that it has made college football an afterthought in Las Vegas this week. I would lean towards the "under" 11.5 rounds because of Alvarez's punching power, but if the fight reaches the seventh or eighth round, it will most likely go the distance. The thing that I am closely watching is the money line on Mayweather. With an anticipated windfall of money coming in on Alvarez from a heavy Mexican contingent in both California and Arizona, the money line could go under -200 on Mayweather, which almost never happens. If that is the case, I will probably jump all over the favorite.
Raphael Esparza is fresh off The Strip as he was the Sports Book Manager at Aria Resort & Casino. Last year he had a winning football season, and this year he looks for another stellar football year. You can get $60 worth of free picks from Esparza for any sport by clicking here (first-time clients only). Follow Esparza on Twitter @VSIdocsports.