WWE SummerSlam Odds, Picks and Betting Preview
by Nicholas Tolomeo - 8/14/2013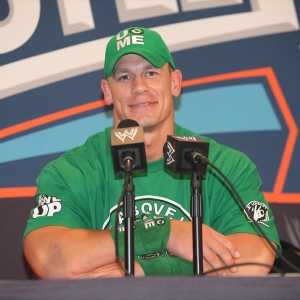 WWE's second-biggest pay-per-view event of the year, SummerSlam, will take place this Sunday, Aug. 18 at the Staples Center in Los Angeles, the host of SummerSlam for the past five years.
Despite the outcome of every match being predetermined, wagering on professional wrestling has grown over the years with odds becoming readily available through online sportsbooks, specifically 5Dimes. Online sportsbooks post odds for most WWE pay-per-views that occur on a monthly basis. For major pay-per-views like Royal Rumble, WrestleMania and SummerSlam, 5Dimes will post odds for nearly every match.
The limits are capped at minimal amounts that vary, therefore reducing the exposure online sportsbooks have to an event that is predetermined. And considering the sometimes-unpredictable rules and rule changes imposed by the WWE at a moment's notice, a majority of professional wrestling bets are graded with the final decision as broadcast ends, unless otherwise noted.
SummerSlam 2013 betting preview with odds and picks
All bets will be graded with final decision as broadcast ends, and all odds are from 5Dimes as of Tuesday evening.
Mixed tag team match
Dolph Ziggler & Kaitlyn (-455)
Vs.
Big E Langston & AJ Lee (+315)
Mixed tag feuds generally do not last very long, so there is really no reason for this one to continue. Therefore, a decisive victory by the fan favorites seems like an easy choice. In this case the fan favorites are Dolph Ziggler and Kaitlyn. Dolph Ziggler is destined for bigger things within the WWE, so a loss to his ex-girlfriend AJ Lee and jobber Big E Langston really does not make sense. The -455 price is not that terrible of a price either, all things considered.
Prediction: Dolph Ziggler & Kaitlyn
Ring of Fire match
Bray Wyatt -1700
Vs.
Kane +800
The heaviest SummerSlam favorite by far is Bray Wyatt. Kane is a well-established WWE star, but he has been languishing lately. And more importantly WWE Studios is set to begin filming "See No Evil 2" where Kane will reprise his role as Jacob Goodnight from the original. This obviously means that Kane is in for a break from wrestling, so a win here makes no sense, especially against someone as heavily-promoted as Bray Wyatt. The WWE built up his arrival with a series of vignettes over a number of weeks, and he appears destined for a top-tier feud. Logical wisdom says the risk of -1700 is not worth the reward. However, if you are reading this and contemplating wagering on professional wrestling, logical wisdom is not likely part of your mental repertoire.
Prediction: Bray Wyatt
Singles Match
Damien Sandow -300
Vs.
Cody Rhodes +220
The former tag team partners will meet in a singles match at SummerSlam. In the world of professional wrestling, +220 is not considered a massive underdog as it would be in other sports. So an upset is certainly possible here. However, Damien Sandow currently holds one of two Money in the Bank briefcases. The briefcases allow the holders to challenge for a specific title belt at the time of their choosing. With rampant speculation that Randy Orton will cash in the other Money in the Bank at SummerSlam, this would leave Sandow with the only other briefcase. Cody Rhodes appears in line for a push by WWE brass, so a loss here to his rival would hurt that. A loss by Sandow would also hurt, but he would remain relevant with the only remaining briefcase assuming Randy Orton cashes it in later in the evening. Odds-on favorites almost always win in WWE pay-per-views. However, if there is going to be an uspet, this is it.
Prediction: Cody Rhodes
World Heavyweight Championship
Alberto Del Rio -350
Vs.
Christian +250
This is an odd pairing. World Heavyweight Champion Alberto Del Rio seems to be a borderline heel (bad guy), while Christian seems to be a borderline face (good guy). Del Rio elicits jeers from the crowd, but he is hardly reviled while Christian seems to try hard for the backing of the fans, but he hardly elicits a major pop like he did years ago. Ever since his former tag-team partner Edge retired, there has been speculation that Christian is next to vanish from the WWE. Over the past two years the WWE has gone out of its way to establish long title reigns for its champions. If it is going to have Del Rio give up the belt, it would be to someone with more traction than Christian. This is a very good line to grab Del Rio at.
Prediction: Alberto Del Rio
Singles match
Brock Lesnar -160
Vs.
CM Punk +120
In most pay-per-views this would be the main event. The buildup has been huge for CM Punk and former UFC star Brock Lesnar. The line swings have also been huge. CM Punk was as much as a -290 favorite on July 29. However, after the last Monday Night Raw before SummerSlam, CM Punk fell to -105, and by Tuesday afternoon he was a full-fledged underdog at +120. What happened over that span of time? For one, the rivalry has generated enough interest to warrant it continuing, and what better way to continue a rivalry than by having the fans wanting more, as in CM Punk eventually prevailing. But more importantly, what transpired on Monday night is the biggest reason why Brock Lesnar is now -160. After weekly beat downs at the hands of Brock Lesnar, CM Punk turned the tables Monday night, getting the upper hand on Lesnar by attacking him from behind. The SummerSlam odds adjusted accordingly, and finally WWE has a top-tier match that seems to be up for the taking. This was going to be my upset pick, but now the underdog is the favorite.
Prediction: Brock Lesnar
WWE Championship
John Cena +315
Vs.
Daniel Bryan -455
WWE Champion John Cena is an underdog for the first time since 2012 WrestleMania. Online sportsbooks even made Cena a favorite in the 2013 Royal Rumble against a field of 29 fighters. On July 30 Cena was listed at +220; those odds have since climbed to as high as +350 and as of Tuesday evening they were +315.
Reports began to surface that Cena will undergo elbow surgery shortly after SummerSlam. This would make for an obvious Cena loss and the title changing hands to Daniel Bryan, a wrestler who has rose to immense popularity faster than any pro wrestling star in recent memory. However with Cena's elbow visibly injured, WWE began to build it into the storyline, openly discussing it. The surgery is still on, and Cena will very, very likely drop the title on Sunday. However, who he drops the title to is the big question.
As mentioned before, Randy Orton holds a Money in the Bank briefcase that allows him to challenge for the WWE Championship at a moment of his choosing. No time is better than a major event like SummerSlam. Randy Orton's popularity has grown ever since he was victorious in the Money in the Bank ladder match last month, and he is already a six-time champion. However if it were Orton who defeated Cena, this would leave WWE with a fan favorite champion and a fan favorite top contender in Bryan. Orton has always been a reluctant face, seemingly ready for a heel turn at a moment's notice. Fans have waited a long time for Bryan to hoist the belt. If Bryan defeats Cena and has his title reign reduced to a few minutes by Orton, this would make an easy heel turn for Orton and give WWE a solid title feud for the remainder of 2013. For betting purposes there unfortunately are no prop bets on Randy Orton, the odds only affect what happens in the Cena/Bryan match.
Prediction: Daniel Bryan
Doc's Sports is offering $60 worth of member's picks absolutely free – no obligation, no sales people – you don't even have to enter credit card information. You can use this $60 credit any way you please for any handicapper and any sport on Doc's Sports Advisory Board list of expert sports handicappers. Click here for more details and take advantage of this free $60 picks credit today.