Olympic Betting Picks: Best Wagering Opportunities
by Trevor Whenham - 2/11/2014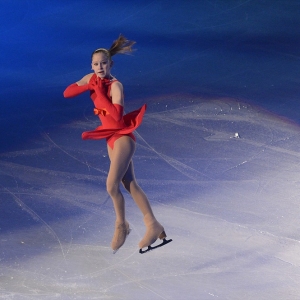 Here are some interesting betting opportunities coming up in the Winter Olympics in Sochi (all odds are from Bovada):
Women's Downhill: The men's event was a disaster from a betting perspective. Favorite Bode Miller had a bad day, and most of the top contenders did as well. The conditions were tough and the course is brutal, and it created problems. This isn't going to be any easier. The final training run was cancelled because temperatures were too high so the snow was too soft. That could mean big ruts on the course and an added technical element to an already challenging course. The advantage the women have, though, is that many of them have already competed in the downhill as part of the Combined event earlier in the week. American Julia Mancuso came out on top of the downhill portion of the Combined, and at 4/1 she could be attractive. I like Tina Maze even better at 8/1, though. The reigning overall World Cup champion was third in the Combined downhill, and she is a confident and effective skier. I don't necessarily like her better than Mancuso, but given the relative prices she is attractive. Lara Gut of Switzerland is worth a look at 6/1 as well, though she is a better Super-G skier.
Women's 4x5km cross country skiing relay: This isn't a race worth betting, but I mention it because it shows just how ridiculously dominant Norway is in cross country skiing right now. They sit at a stunning 1/33 to win the event, even though at least seven other countries will be competing. That's pretty much as close to a lock as you can ever see at the Olympics. Finland is the second choice at 10/1 with Sweden at 11/1.
Men's 1000 meter speed skating: Shani Davis is fast. Very, very fast. The American has won the gold medal in this event in each of the last two Olympics, and is favored to do it again here. He is in form, and is a legitimate favorite. Some people might be concerned by his underwhelming 24th-place finish in the 500m, but there is no reason to worry about that. He is not nearly as competitive in that event, and he treated it as not much more than a warm-up event. He is clearly the one to beat, and the price, though not value-packed, is fine. If you want to seek out a better price and look to beat Davis, though, there are a couple of intriguing options. Michel Mulder won the gold in the 500m and keyed a Dutch sweep of the podium. He's obviously confident, and the Dutch have owned the oval so far, so at 7/1 he's attractive. Denis Kuzin of Kazakhstan is the 2013 World Champion in this event, and he won that race on this same Sochi oval. He has had a strong season, and he is a reasonable bargain at 10/1.
Men's figure skating: My wife is a massive figure skating fan, so I watch far more of it than I would choose to. As a Canadian, defending three-time World Champion Patrick Chan is my obvious rooting interest, and at 10/11 he is the betting favorite. As much as I hate to say it, though, I don't have confidence that he is going to win. His mindset doesn't seem nearly as dialed in as it should be. He has made training changes leading up to this event, and it doesn't seem to have worked well for him. He has yet to have a truly sharp skate this year, and his short program skate in the team event to kick off these Olympics was awful. He's vulnerable, and the man who will threaten him most is young Japanese skater Yuzuru Hanyu, who sits at 13/10. He won the Grand Prix Final earlier this season, and he is in strong form. Chan had a disastrous outing in the Vancouver Olympics, and I don't necessarily trust him to mentally handle the pressure here. Chan also must feel under attack — Hanyu is coached by Canadian legend and world champion Brian Orser, and Canadian world champions Kurt Browning and Jeffrey Buttle are his choreographers.
Women's figure skating: Again, we have a chance to beat the established power here. Yuna Kim has owned women's skating for years, winning the world championships the year before the last two Olympics and easily taking gold in Vancouver. While she is still strong, and favored at even money, she is more vulnerable than she once was. Her coaching isn't as strong as it was. More significantly, though, she may have the strongest challenger we have seen. Julia Lipnitskaia of Russia is only 15 years old, but she is already the European champion, and she was remarkable in the team event early in the games. It's far from unprecedented for a young skater without a ton of international experience to break through at the Olympics. Sarah Hughes was 16 in 2002 when she won, and she had won neither a World nor a U.S. title. Tara Lipinski was 15 when she won in 1998. Oksana Baiul was 16 in 1994. Lipnitskaia is 5/4 to win the gold here, and is a solid bet at that price.
Ice dance: Meryl Davis and Charlie White are going to win this gold medal. It's as simple as that. Ice dancing is the most predictable of the skating events because the skaters are the most consistent. They have completely dominated their Canadian rivals for the last three years, and they have a more technical routine this year. Their price isn't fat, but it is safe.
Read more articles by Trevor Whenham