Sports Betting Futures Weekly Report: Patriots No Longer Beats of the East?
by Ricky Dimon - 9/11/2014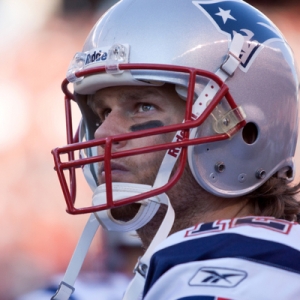 If there is one thing to remember about the NFL, it's to expect the unexpected. Just ask Roger Goodell and Ray Rice, who probably are not doing today what they expected to be doing on this day if you asked them a week ago. As for the on-field surprises, Week 1 gave us a Miami win over New England and a Buffalo victory at Chicago. On the college gridiron, though, favorites are so far taking care of business for the most part.

Odds provided by Sportsbook.ag

AFC East

New England Patriots (-180) - For the first time since December of 2000, the Patriots are in sole possession of last place in the AFC East. For those counting, they haven't been in this position since Tom Brady became the franchise's starting quarterback. It's just one game, of course, but New England's 33-20 loss at Miami is certainly an alarming result.

Miami Dolphins (+400) - Break up the Dolphins! They are 1-0 after outscoring the Pats 23-0 last Sunday. Impressively, their entirely new offensive line held up extremely well. Ryan Tannehill was sacked only once (Brady went down four times, by comparison), and the ground game picked up on 191 yards on 38 carries (5.0-yard average).

New York Jets (+650) - There is not much to write home about following a 19-14 win over the lowly Raiders, but the Jets will take anything they can get these days. They have not posted a winning record since 2010, and they have not won the AFC East since 2002. Geno Smith was solid, completing 23-of-28 passes for 221 yards to go along with one TD an one interception.

Buffalo Bills (+1000) - What a week it was for Bills' fans. Hall of Fame quarterback Jim Kelly was declared cancer-free, Sabres' owner Terry Pegula agreed to buy the team and will keep it in Buffalo, the Bills won at Chicago 23-20, and-yes-the Patriots lost. A surprisingly large, all-undefeated home game vs. Miami looms on Sunday. Buffalo is a +1 underdog.

College Football Championship

Florida State (+500) - The defending champions struggled a bit with Oklahoma State in their season opener, but they put up 37 points in each of their first two contests and are a relatively comfortable 2-0. Clemson on Sept. 20 will tell us more about the Seminoles, but after getting crushed by Georgia, the Tigers suddenly look like just another part of a soft FSU schedule.

Alabama (+800) - A soft schedule… Alabama's is not. The Crimson Tide at least get to host Texas A&M and Auburn, but they have to visit Ole Miss and LSU. Blake Sims seems to have a leg up on the starting quarterback job after playing the entire game in a win over West Virginia, but Florida State transfer Jake Coker is still in the mix.

Oregon (+800) - One of Oregon's toughest games on its 2014 slate can already be crossed off as the Ducks took care of Michigan State 46-27 last weekend. Through two contests, Marcus Mariota has thrown for 585 yards and six touchdowns compared to zero interceptions while also rushing for 85 yards and an additional score. The junior is +550 to win the Heisman Trophy.

Oklahoma (+900) - The Sooners are ranked No. 4 by the AP and third by the USA Today following blowouts of Louisiana Tech and Tulsa. Sophomore Trevor Knight is looking good at quarterback, and a friendly schedule is looking even better. Georgia, thanks to its win over Clemson, has climbed into the fifth spot at +1000.

Sprint Cup

Jeff Gordon (+350) - The Rainbow Warrior qualified in second for the Chase for the Sprint Cup, which begins this weekend just outside of Chicago. Gordon leads all of NASCAR with 17 top-10 finishes in 2014, and he has snagged a checkered flag three times. He is a four-time champion but has not yet triumphed since the Chase format was installed in 2004.

Brad Keselowski (+400) - Keselowski won it all in 2012, and he is back in the top spot heading into this year's Chase. The No. 2 car leads the field in wins this season with four and is tied for first with 11 top-5 outings. Peaking at the right time, Keselowski has three victories since late June, including one last weekend in Richmond. He is +500 to win this weekend at Chicagoland.

Jimmie Johnson (+400) - If the Chase format was made in an effort to Johnson-proof the trophy, it's working…sort of. The No. 48 car prevailed in 2013, but it has triumphed only once in the last four seasons after winning five straight titles from 2006 through 2010. Johnson, the all-time leader in championships, qualified in fourth with three victories and 16 top-10 showings.

Kevin Harvick (+500) - The 2007 Daytona 500 champion has never won a season title, but he finished third in 2010, 2011, and 2013. Harvick is one of the most consistent drivers in the business, and this year has been no different. He qualified in sixth for the Chase following two victories and 13 top-10 performances. Dale Earnhardt Jr. is the fifth choice at +700.

FIBA World Cup

United States (-2000) - It's not like Team USA needed any help in its quest to win the World Cup, but it may have gotten some from France on Wednesday. The Frenchmen knocked out host and second-favorite Spain 65-52 in a quarterfinal upset. As for the Americans, none of their seven victories has come by fewer than 21 points.

France (+1500) - France has been far from dominant at this tournament, but it is apparently saving its best basketball for when it matters most. The team lost its opener to Brazil then fell to Spain by 24 points last Wednesday. But Boris Diaw, Nicolas Batum, and company have won three in a row-highlighted by the upset of Spain.

Serbia (+1500) - Like France, Serbia is coming off a revenge game in the quarterfinals. The team lost to Brazil 81-73 in Group A action but hammered the Brazilians 84-56 on Wednesday. Friday's semifinal showdown is a rematch of a Group A game back on Aug. 31, won by the Frenchmen 74-73. Serbia is a -1.5 favorite over France on Friday.

Lithuania (+3000) - Lithuania emerged from a softer Group D, in which it lost just one game to Australia before beating New Zealand and Turkey in the elimination rounds. The friendly draw ends on Thursday in the form of Team USA, against which the Lithuanians will have to shoot better than their current 40-percent average from three-point average. Lithuania is a +27 underdog against the Americans.
Get free picks from any Doc's Sports handicapper - there is no obligation for this offer and no credit card required. Just sign up for an account, and you can use the $60 in free picks for any Doc's Sports Advisory Board handicapper and any sport. Click here to get started now.
Read more articles by Ricky Dimon