This Week in Sports Betting, A-Z
by Ricky Dimon - 9/26/2014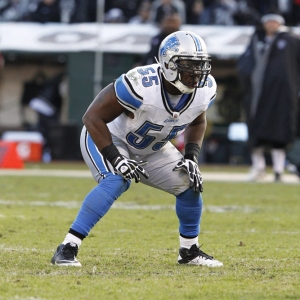 A. ACL . Invoking memories of former kicker Bill Gramatica, who suffered a torn ACL in the midst of a leaping celebration following a successful field goal, Lions' linebacker Stephen Tulloch sustained the same injury last Sunday. How? After making a stop against Green Bay, Tulloch attempted-and failed-to do Aaron Rodgers' discount double-check. The good news for Gramatica is that this video is even funnier. The bad news is it is inspiring everyone to go back and watch Gramatica's gaffe over and over again. It's quite fun, isn't it? Detroit is a -1.5 favorite at the Jets, according to BookMaker.

B. Bears bet . A bettor known only as "Rex"-and you can be sure it was not Rex Ryan-cashed in a cool $57,935 on a $5 play after Chicago's Monday night victory over the Jets. He correctly predicted all 15 straight up winners in Week 3. William Hill spokesperson Michael Grodsky said this was the first time there had been exactly two potential winners-14-for-14 after Sunday-taking opposite sides in the Monday night game as a different bettor needed a Jets' win.

C. Charlie Strong . Strong is being just that with his Texas team. Since taking over from Mack Brown in January, the head coach has kicked off nine players. In related news, Roger Goodell and other NFL brass reportedly want to meet with Strong while they are in Austin for a meeting with officials from the National Domestic Violence Hotline. Strong's five core values for his team are: Honesty, Treat Women with Respect, No Drugs, No Stealing, and No Guns. Yep, sounds like Goodell should take notes. Texas is a -12 road favorite at Kansas, per Carbon Sports.

D. Dennis Rodman . Rumors have been circulating over the past week that Rodman is going to meet with the Islamic State. The former NBA rebounding master, who has famously met with North Korean leader Kim Jong-un, denied the reports. Rodman does not always make good decisions, but when he does, they involve not meeting with ISIS.

E. El Clasico . Luis Suarez, the biter if you will, is eligible to make his Barcelona debut when the Spanish side goes up against Real Madrid on Oct. 25. Suarez is in the final stages of a four-month suspension stemming from the June 24 World Cup incident between Uruguay and Italy. Real, meanwhile, is looking good after cruising past Basel 5-1 in its Champions League opener last week. Ronaldo only scored once, leaving some of the spoils for Gareth Bale and James Rodriguez. Sportsbook.ag has Real Madrid as a +350 favorite to win the Champions League.

F. Football playoff . Michigan State head coach Mark Dantonio thinks only conference champions should be eligible for the College Football Playoff. Perhaps he came to that conclusion after seeing that Big Ten rival Ohio State lost by two touchdowns to Virginia Tech.

G. Guilder Rodriguez . Somewhat lost amongst pennant races and the Derek Jeter hoopla is the story of Guilder Rodriguez. After 13 years in the minor leagues, the 31-year-old got his first hit in the majors on Monday as his Texas Rangers beat Houston 4-3. Rodriguez actually got two, the second of which drove in the eventual game-winning run in the seventh. Awesome. Texas (Tepesch) is a +163 home underdog vs. Oakland (Kazmir) on Friday, as indicated by 5Dimes Sportsbook.

H. Hope Solo . While guys like Ray Rice, Adrian Peterson, Greg Hardy, and Jonathan Dwyer are on the shelf, Solo can go on playing like all is well and good in the world. U.S. Soccer has ruled that the goalie can play while her legal issues-related to domestic violence against her sister and nephew-are resolved (a trial is scheduled for Nov. 4). "I understand that, as a public figure, I am held to a higher standard of conduct," Solo said in June…. And apparently to a lower standard of punishment!

I. Instagram . Leonardo DiCaprio is on Instagram. That's not really important, unless you are big fan of both Leo and Instagram. But whatever the case, his first post came from some talk on climate change involving UN secretary-general Ban-ki Moon-whom DiCaprio enthusiastically mentioned in his photo caption. What a name. It just does not get any better than General Ban.

J. Jasmine Tridevil . Some woman with the aforementioned pseudonym allegedly got a breast implant in between her two naturally-placed boobs and thus has three. Tridevil said she does not want to date anymore and therefore wants to make herself undesirable to men. Rumors are circulating that the whole thing is just an act, but-either way-it's safe to say Tridevil has succeeded in her goal!

K. Kent Bazemore . The Atlanta Hawks signed Bazemore and Elton Brand earlier this week. In case you're wondering, both Bazemore and Brand are black. Shrewd move, Hawks. Bovada Sportsbook has Atlanta at +500 to win the Atlantic Division.

L. Logano, Joey . Logano capture the checkered flag last weekend at New Hampshire Motor Speedway in the second race of the Chase. He is now second in the Sprint Cup standings behind Brad Keselowski heading into Dover on Sunday. Logano is +500 at Bovada Sportsbook to win the Sprint Cup.

M. Morris Claiborne . The Cowboys' cornerback stormed out of the team's facility on Tuesday after being informed that Orlando Scandrick would be in Claiborne's spot in the starting lineup for this week's game against New Orleans. Unsurprisingly, Claiborne was back one day later-probably with the ol' tail-between-the-legs look. By the way, how bad must Jerry Jones think Claiborne is if he sounded off on the former first-round pick after he had just made a game-clinching interception?

N. NHL . The puck has dropped on the 2014-15 campaign, at least for the preseason-which got underway last Sunday, Real, meaningful action begins on Wednesday, Oct. 8. The Blackhawks are +700 favorites at BetOnline Sportsbook to win the Stanley Cup.

O. Owner . This whole Ray Rice drama is just becoming a bizarre he-said, she-said battle. Nobody looks particularly good, but when anyone in either camp-with either the NFL or the Ravens-does something in which they do not come out looking worse, it has to be considered a moral victory. That was the case for Baltimore owner Steve Bisciotti, who discounted ESPN'S "Outside the Lines" story and at least sounded like he knew what he was talking about.

P. Press conference . Allen Iverson's "practice" rant: good press conference. Jim Mora's "playoffs" rant: good press conference. Dennis Green's "they are what we thought they were" rant: good press conference. Whatever Goodell was doing at the podium last Friday: bad press conference.

Q. Quarterback . The position has produced the last four Heisman Trophy winners and seven of the last eight. Mississippi State QB Dak Prescott has surged into the 2014 race following his team's upset of LSU in Death Valley last weekend. The name sounds like the kid should have belonged at the Gunfight at the O.K. Corral, but alas, he can flat-out ball on the gridiron. Prescott is +1200 atCarbon Sports to win the Heisman; Marcus Mariota of Oregon is a +150 favorite.

R. Rob Bironas . The former Titans' kicker, who was married to Terry Bradshaw's daughter, died in a car accident last Saturday night. Bironas, 36, played nine NFL seasons-all in Tennessee-and made 239-of-279 field goals. R.I.P.

S. Scotland . A "let's do this!" tweet from the typically emotionless and monotonic Andy Murray might as well be the equivalent of William Wallace's "Sons of Scotland" speech in "Braveheart." Unfortunately for Murray and the other supporters of independence, it did not have the same effect. Scotland voted against independence in last week's referendum.

T. Threats . Clemson's center, who snapped the ball over the head of quarterback Deshaun Watson on a key drive in last Saturday's loss to Florida State, has been getting threats on Twitter. Sure, Ryan Norton's play was costly, but how about that kicker? The Tigers are -14.5 favorites at GT Bets to take care of business at home against North Carolina.

U. UCLA . Brett Hundley played against Arizona State on Thursday night. And when Brett Hundley plays, it's good news for UCLA. The Bruins went on a 42-3 run against the Sun Devils and parlayed that into a 56-10 game-ending surge to more than erase an early 17-6 deficit. With a 62-27 romp in its Pac-12 opener, UCLA is now 4-0 overall.

V. Van Gaal, Louis . Seriously? Just when you thought Manchester United could not go any lower, the club lost to some team that wasn't even in the Premier League last season. And Man U did it despite leading 3-1 at one point. Leicester (who?) promptly stormed back for a 5-3 victory. Man U is a -263 favorite at WagerWeb to beat West Ham this weekend.

W. Williams, Cary . What is it about NFC East players being unable to avoid controversy even after their teams win? Claiborne did it in Dallas, and Williams did it Philadelphia. The sixth-year cornerback said that head coach Chip Kelly is overworking the Eagles in practices to the point of exhaustion. Williams apologized for the distraction and later indicated that his team forgave him. After all, the Eagles are known for forgiveness and second chances. See: Vick, Michael and Cooper, Riley. Philadelphia is a +4.5 underdog at San Francisco, per Sportsbook.ag.

X. "X-Men: Apocalypse" . It was announced earlier this week that Bryan Singer will direct the next installment of the "X-Men" series, just as he did the previous "Days of Future Past" movie. Now the question is if actors Halle Berry, James Marsden, and Famke Janssen will be back on board-or if the plot will even allow for them to be back. We'll know sometime before the 2016 release date.

Y. Yankee Stadium . Nothing could have been more appropriate for Jeter's final game in the Bronx. After Baltimore tied the game with three runs in the top of the ninth, No. 2 hit a walk-off single in the bottom of the last inning. He also had the obligatory smoking hot woman sitting next to his parents watching the swansong. Oh…that was his sister, not a girlfriend. Oops.

Z. Zydrunas Ilgauskas . Big Z's agent squashed last month's comeback to the Cavs rumor almost immediately. According to reports out of Cleveland, Ilgauskas has now confirmed it-saying he has no role with the team and does not want one, instead focusing on raising his two sons. SuperBook has the Cavs as +300 favorites to win the NBA title.
Read more articles by Ricky Dimon