This Week in Sports Betting, A-Z
by Ricky Dimon - 2/5/2014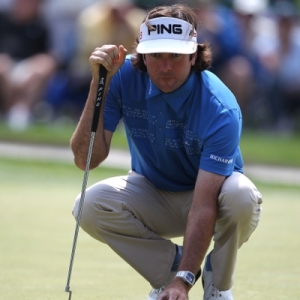 A. Academy Awards. The mood may be a somber at times during the upcoming Oscars. Not only did Paul Walker get killed in a car crash late last year, but Philip Seymour Hoffman also passed away on Sunday. R.I.P. to both men.

B. Bubba Watson. Seeking his first win since the 2012 Masters, Watson found himself tied for the lead with playing partner Kevin Stadler heading into the 72nd hole on Sunday at the Waste Management Phoenix Open. Stadler left the door open by missing a birdie putt, but Watson's five-foot par attempt after a miraculous chip never got near the cup. Stadler is +400 to win this week's AT&T Pebble Beach Pro-Am, per Bovada Sportsbook. Jason Day and Dustin Johnson are +1200 favorites.

C. Chelsea. Manchester City had scored 68 goals in 23 English Premier League matches (their total is still 10 more than the second highest-scoring team, Liverpool). On Monday, however, the Sky Blues were stifled by Chelsea in a 1-0 loss at City's Etihad Stadium. The two teams are now tied for second place on the Premier League table, two points back of Arsenal. Carbon Sports has Man City as an even-money favorite to win the EPL title.

D. Demaryius Thomas. It surely is no kind of consolation, but Thomas set a Super Bowl record with 13 receptions in Denver's 43-8 blowout loss to Seattle on Sunday. He broke the previous mark of 11, set by four different players, including teammate Wes Welker and Hall of Famer Jerry Rice. You know when you surpass Rice in something, you're good. Of course, Thomas' 118 receiving yards were well short of Rice's best-ever 215.

E. Embarrassing. Peyton Manning insists the Broncos' performance in Super Bowl XLVIII was not "embarrassing." In a way, he has a point—one that almost exceeded Denver's total in the game before it managed by a late touch and two-point conversion! At Sportsbook, Manning is -2000 to play at least one down during the 2014 NFL regular season.

F. Freddie Freeman. Fewer than three inches of snow rendered the city of Atlanta almost inoperable for a several days last week. Freeman, the Braves' first baseman, was not immune. After tweeting that he had been stuck in traffic for more than five hours, Freeman was picked up and brought home by a familiar face: former Braves' third baseman Chipper Jones, who hopped on his ATV and came to the rescue. BetOnline Sportsbook has the Braves at +900 to win the National League Pennant.

G. Gallery Furniture. Las Vegas bettors lost a ton on the Super Bowl, but nobody lost more than Gallery Furniture. Jim McIngvale, the CEO of the Houston-based company, was in the hole $7 million due to a promotion that offered customers their money back if Seattle beat Denver. Any customer who spent more than $6,000 was eligible, and McIngvale said one person is in line to have $30,000 returned. On the bright side, Gallery Furniture should make up for it—and then some—in publicity.
H. Paris Hilton. At the other end of the spectrum is Hilton, who by no means needs any extra winnings but won anyway. The hotel heiress finished a $100,000 DJ gig in Atlantic City on Sunday night then hauled in an additional $50,000 at the blackjack table. Yes, the rich get richer.
I. Iowa State. None of the current Iowa State basketball players had been born the last time the Cyclones won at Oklahoma State. After such a long stretch, why not work a little overtime? Then again, this was a lot of overtime. ISU won a triple-OT thriller 98-97 on Monday night for its first victory in Stillwater since 1988. All five Cyclone starters scored in double-figures, led by DeAndre Kane's 26 points. Iowa State is +2500 at GT Bets to win the National Championship.

J. Dale Jarrett. Jarrett was inducted into the NASCAR Hall of Fame last week. He earned 32 career victories, 24 of which came in an amazing six-year span from 1996 through 2001. Jarrett captured the 1999 points championship, and he is a three-time Daytona 500 winner.

K. Kevin Durant. Is the "Slim Reaper" nickname not good? For whatever reason, Durant does not like it. That being said, there is nothing not to like about his game right now. Durant notched his 30th 30-point game of the season in Oklahoma City's 86-77 home win over Memphis on Monday. He had a streak of 12 straight 30-point performances going until last Friday, and it ended only because the Thunder beat Brooklyn by too much (25 points, and it could have been a lot more). Durant scored 26 points in 30 minutes and did not see the floor in the fourth quarter. OKC is a -9 home favorite over Minnesota on Wednesday, per BookMaker.

L. Lindsay Lohan. Sidney Rice did not play on Sunday due to injury, but the Seahawks' wide receiver still made a nice grab in New York. Lohan wore a fur coat that apparently came in two different pieces, and half of it was left at a nightclub last Wednesday. Rice recovered the missing piece, and Lohan had her people pick it from Rice's people—or something like that—on Thursday.

M. Malcolm Smith. Smith became the least-known Super Bowl MVP since Tampa Bay's Dexter Jackson—who had been the last defensive player to win the award—in January of 2003. Seattle's linebacker, a seventh-round draft pick in 2011, returned an interception for a touchdown and recovered a fumble in the Seahawks' blowout win.

N. NASCAR. If the PGA Tour Tiger-proofed Augusta National, NASCAR Jimmie Johnson-proofed its entire season. A new points system that was announced last week focuses almost exclusively on winning races, lets more drivers into the season-ending chase, and makes the finale at Homestead a four-man free-for-all. It may be somewhat confusing, but rest assured this system will never yield another dynasty like the one Johnson has going right now. WagerWeb has JJ as a +220 favorite to win this year's Sprint Cup championship.

O. Orange. The first day of February felt like March, at least in Syracuse. The Orange faced Duke in a well-played thriller at the Carrier Dome last Saturday, with the home team surviving 91-89.

P. Gregg Popovich. During last Wednesday's home game against Chicago, the Spurs' head coach offered a two-word interview prior to the final 12 minutes with his team trailing 68-61. When asked by ESPN's Mark Jones about the third quarter, Popovich replied, "We're behind." Then again, this is not really news given that two words are just about Pop's in-game interview average.

Q. Michael Qualls. Qualls and Arkansas hoops teammate Alandise Harris were suspended for last weekend's road game at LSU (the Razorbacks lost 88-74), but they have been cleared to return for Wednesday's home date with Alabama. Qualls is the team's third-leading scorer at 11.7 points per game. Arkansas is a -7 favorite over the Crimson Tide, according to 5Dimes Sportsbook.

R. Roger Federer. One day after Novak Djokovic announced he would not play in last weekend's Davis Cup match between Serbia and Switzerland, Federer announced he would play. Coincidence? Doubtful. Federer avoided the world No. 2 and cleaned up on Serbia's backup players as Switzerland—which also had Australian Open champion Stanislas Wawrinka on board—rolled into the quarterfinals of tennis' team competition. Federer is +1600 at Bovada Sportsbook to win the French Open. Rafael Nadal is a -150 favorite.

S. Security. Some 9/11 conspiracy theorist stormed into the press room and temporarily stole the mic from Smith, the Super Bowl MVP. The guy did not even have a ticket to the game, to say nothing of a media pass for press-conference access. Nobody was hurt—unfortunately Smith did not beat the guy up like he did the Denver offense—but that is an outrageous and unacceptable security gaffe.

T. Tiger Woods. For the first time in his career, Tiger failed to post a top-20 finish in either one of his first two tournaments to begin a season. The world No. 1 missed the secondary cut after an abysmal third round at Torrey Pines, and last week he stumbled at the Dubai Desert Classic. Tiger turned in somewhat encouraging rounds on Saturday and Sunday, but he still finished 41st.

U. Man U. Manchester United's Premier League doldrums continued with a 2-1 loss at Stoke City last Saturday. Robin Van Persie notched an equalizing goal in the 47th minute, but the visitors surrendered the eventual game-winner five minutes later. United has lost two of its last three EPL matches, and its disappointing 12-8-4 record has it in seventh place in the standings, a whopping 15 points behind Arsenal.

V. David Villa. Villa, one of the heroes on Spain's 2012 World Cup-winning squad, suffered a thigh injury in Atletico Madrid's 4-0 victory over Real Sociedad on Sunday. He is going to miss Wednesday's Copa del Rey semifinal showdown against Real Madrid. Real is a -117 favorite in the match at BookMaker.

W. Winter Olympics. Competition in Sochi begins on Thursday before the opening ceremony is staged on Friday. The United States is a -120 favorite at Carbon Sports to win the most medals.

X. XLIX. This year's Super Bowl is over, and that means it's not too soon to start talking about the next one. Only one thing is for sure: XLIX cannot be any worse than XLVIII. The Seahawks are +500 favorites at Bovada Sportsbook to make it back-to-back.

Y. Michael Young. Young announced his retirement from baseball last Friday after 14 years in the bigs. He spent 13 seasons with the Texas Rangers before bouncing from Philadelphia to the Los Angeles Dodgers in 2013. Young finished his career as a .300 batter with 2,375 hits. The Rangers are +1400 at Bovada Sportsbook to win the World Series.

Z. George Zimmerman. Zimmerman, who was acquitted in the 2012 shooting death of Trayvon Martin, is ready to lace up his gloves for a celebrity boxing match. The much-maligned 30-year-old is on the lookout for a March 1 opponent. Word on the street is that he would prefer a bout with Kanye West, but rappers DMX and The Game actively want a shot at Zimmerman. You have to think any one of those three guys would take Zimmerman to the woodshed.
Read more articles by Ricky Dimon