Winter Olympics Medal Count Odds and Picks
by Trevor Whenham - 2/5/2014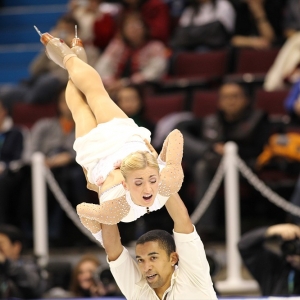 When it comes to both overall medal counts and gold medal totals at the upcoming Sochi Winter Olympics, both are a five-country race. The U.S., Norway, Russia, Canada and Germany are the only countries with the depth and talent required to potentially come out on top. Bovada is one of the sportsbooks offering props on both races. Here's a look at the potential value:
Most overall medals
The Americans are favored at 1/1, followed by Norway at 9/5, Germany at 5/1, Russia at 13/2, and Canada at 20/1.
I am just not buying the favorites here. It is by no means a lock that the U.S. will top the medal total. In fact, I think it is overly optimistic to expect them to come out on top. They have suffered some big medal haul losses with the retirement of Apolo Anton Ohno and the injury to Lindsey Vonn, and the snowboarding events aren't as deep as they have been. There is definitely the potential for a win, and they could even beat their record of 37 medals. It's just far from certain that they will come out on top. At this price they aren't worth the risk.
The biggest threat is Norway. They are extremely strong in cross country skiing and biathlon, have some strength in freestyle events for both skiing and snowboarding, and are solid in alpine skiing and speed skating. They have a whole lot of depth and far less variance in their potential than the Americans — their upside isn't as high, but they aren't as likely to disappoint, either. They are a much more attractive bet at their odds than the Americans.
Russia is hosting, but they stand almost no chance of coming out on top. They were wildly-disappointing in Vancouver, and it's hard to believe that they have improved enough to be a threat here. They aren't as strong in figure skating as they have been, hockey is far from the peak, and they just aren't as strong as they should be. They are far more likely to finish fifth than first, and they are only at the price they are to attract uninformed public money.
The real value here is with my homeland — and that doesn't come from a place of blatant nationalism. Canada has their biggest team ever at these games, and they are in the position to post a strong showing and potentially pull off an upset here. They are very strong in the new freestyle skiing and snowboarding events, are in a strong position to earn two hockey medals and two more in curling, have decent shots in skiing, the sliding events, and speed skating, are excellent in short track speedskating, and are positioned to win two figure skating medals. They will need some help to get past Norway, but they are certainly capable of it — and their chances of doing it are much better than the odds suggest. There is some value here.
Most gold medals
Norway is favored at 11/10, followed by the U.S. at 11/4, Germany at 7/1, Russia at 8/1 and Canada at 9/1.
Unlike the last category, the most attractive team here given the price could be the Americans. While I don't trust their depth, they are top-heavy and have a good chance to lead the way with gold medals. The concern, though, is that outside of the ice dance they don't have a strong position in any relatively stable, clear-cut events. They have a very good shot in three alpine events involving slalom skiing, for example, and it's too easy to miss a gate or make a mistake and lose your meal. Norway's strengths are in more stable events, so they are a deserving favorite, but the price ensures that there is no value to be had here. The Russians, again, are a lousy choice with virtually no chance to pull off the win — unless they save some money from all the construction bribes to bribe some judges and timekeepers. Canada isn't as well-positioned here as in the overall battle and doesn't particularly offer any value. Overall, the Americans are probably the best bet here, but the value isn't nearly as strong as in the former category.
Read more articles by Trevor Whenham