Betting with The Prop Machine and Free Monday Pick
by Doc's Sports - 1/5/2015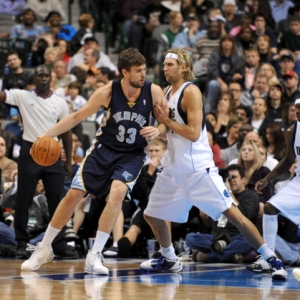 Some people bet on sports to add excitement to the games they love to watch. Others will wager on the outcome of sports as a test to their own personal handicapping skills. While there may be a number of other reasons why people bet on sports, the one at the top of everyone's' list is the desire to win.
Consistently winning your sports wagers to build your overall bankroll is a tall task when you go at it alone. Even the best handicappers in the nation will go through the occasional dry spell, but over the long haul, going with Doc's Sports' selection packages and the Unit Betting System for every pick is still the best way to try and ensure a positive return on investment.
When it comes to betting on individual player props for all the major sports, the proven winner in the field is The Prop Machine. It has been at this game for six years, and in all that time it has never turned in a losing season. With a winning percentage of 60 percent or better in each and every season of its football selection packages alone, the overall return to the $100 bettor following the recommended unit plays has been phenomenal. Last football season returned over $27,000, and the figure for the 2013-14 NBA season came in at plus $11,560.
When you add it all up, The Prop Machine generated a profit of $42,000 with all of its selections for 2013-14. Those numbers continue be in the black with a positive return of $19,240 for this college football season on a record of 192-119 (61.7 percent). The overall return in the NBA so far this season is plus $4,860 on a record of 90-65 (58.1 percent).
Current Results
The Prop Machine's biggest returns oftentimes come in waves, and if you go back over the last two weeks of picks, it has been more like a tsunami of money pouring into bettors' hands. The return for every selection over the past 14 days has been $5,400, which has taken this season's overall total for all sports in 2014-15 to plus $4,060.
Some of the highlights of this recent run have been a 17-9 record in the NBA for a return of $2,680. The return for the last 15 college bowl selections has been plus $2,300 on a record of 11-4, and the biggest turnaround has been in the NFL. This has been a sore spot all season long with The Prop Machine, but a New Year has given way to new results with a 6-0 start in the NFL Playoffs for a return of plus $2,400.
Now is the time to get on board this money train as it continues to ride this huge wave of momentum through the month of January.
Recent Trends
Every successful betting system has a go to bank of information that crunches the numbers and spits out the projected outcome based on a set of predetermined parameters. The secret to The Prop Machine's success over the years has been the ability to use recent trends and current form to uncover the true value of a player's prop bet odds heading into any upcoming game.
The sportsbooks have a strong tendency to rely on season averages and overall performance trends as they try and generalize a player's potential for an upcoming game. The end result is usually in the form of a few bad prop bet odds getting released on almost a daily basis. The Prop Machine makes its money by jumping on a player's odds that are either "overvalued" or "undervalued" in light of their recent trends and current form. More times than not, The Prop Machine ends up on the winning end of these propositions.
The Prop Machine Free Pick
Going back to last week's free pick for Doc's Sports, The Prop Machine was right on the money in a 4-Unit play on a player prop bet from the Texas Bowl matchup between Arkansas and Texas. It went with the "under" 76.5 (-120 Sportsbook.ag) total receiving yards for Longhorns' wide receiver John Harris. He actually led the team with 36 yards on four catches while Texas managed a total of only 57 receiving yards as a team in a dismal 31-7 loss.
This Monday night, The Prop Machine has turned its attention back to the NBA with a 4-Unit play on the "under" 19.5 (-115 Sportsbook.ag) on Memphis center Marc Gasol's total points in the Grizzlies' home game against the New York Knicks.
Prop Bets - The Prop Machine is a Player Proposition Betting System for a complete recap of their track record at picking props and making their clients profit.
For a free trial of The Prop Machine, simply email your Doc's username to service@docsports.com. If you do not have an existing account with Doc's Sports, you can set up a free one that comes with a $60 credit here. Also, be sure to follow The Prop Machine on Twitter @propmachine1 for updated free picks and breaking news.