Case of the Mondays: Tennessee Collapses, More Injuries for Notre Dame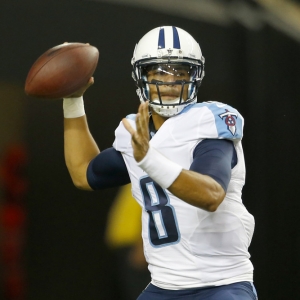 The Tennessee Titans are off to a flying start, and the state's most notable college team seemed to be on its way to beginning the season 2-0. Instead, the Tennessee Volunteers blew a 17-point home lead and lost to the Oklahoma Sooners. Elsewhere on the NCAA gridiron, the Notre Dame Fighting Irish still have their zero in the loss column intact. But they no longer have either their starting quarterback or starting running back.

All odds provided by BetOnline Sportsbook.


Tennessee Volunteers . In a Top 25 showdown last weekend, Tennessee jumped on visiting Oklahoma for a 17-0 lead midway through the second quarter. Even after getting on the scoreboard with a field goal prior to halftime, the Sooners had still not found the endzone with less than nine minutes remaining in the game. But they cut the deficit to 17-10 on a Baker Mayfield touchdown pass, and Mayfield tossed another scoring strike with 40 seconds left to force overtime. The Volunteers briefly recovered to score first in the first overtime, but they could not answer Oklahoma's touchdown at the beginning of the second extra frame. An interception finished off OU's 31-24 comeback victory. The Sooners are -31 home favorites over the Tulsa Golden Hurricane on Saturday.

Malik Zaire . Zaire suffered a nasty broken ankle in Notre Dame's win at the Virginia Cavaliers this past weekend. The star quarterback is obviously out for the season, and he has already undergone surgery in hopes of being ready to go for spring practice in 2016. It has been a brutal start on the injury front for the Fighting Irish this year. In their opener against Texas, starting running back Tarean Folston was lost for the season due to a torn ACL just three carries into his 2015 campaign. If there is any good news, it's that Notre Dame has still managed to compile a 2-0 record. Backup QB DeShone Kizer heaved a 39-yard touchdown pass with 12 seconds remaining to stun Virginia 34-27 on Saturday. Notre Dame is a +2 home underdog against the Georgia Tech Yellow Jackets this week.

Jameis Winston . It was a tale of two games for the last two Heisman Trophy winners and the top two picks in the most recent NFL Draft. Really it was a tale of two first halves. Winston's first pass of his NFL career was picked off by Titans' cornerback Coty Sensabaugh and returned for a touchdown. It never got much better for Winston. Marcus Mariota's first drive ended with a 52-yard touchdown pass to Kendall Wright. And it never got much worse for Mariota. Tennessee clobbered the host Tampa Bay Buccaneers 42-14 after leading 21-0 through one quarter, 35-7 at halftime, and 42-7 at the end of three. Mariota completed 13 of 16 passes with four touchdowns and no interceptions, while Winston went 16-for-33 with two scores and two picks. The Titans are +2.5 underdogs at the Cleveland Browns in Week 2.

Seattle Seahawks . Dating back to last season--to the Super Bowl, more specifically--the Seahawks are on a two-game losing streak. And both setbacks have come because they could not gain one measly yard. Last February against the New England Patriots, of course, Seattle did not give the ball to Marshawn Lynch from the one, and Russell Wilson got picked off in the endzone to all but end the game. This time around, the Seahawks gave the ball to Lynch on 4th-and-inches in overtime at the St. Louis Rams on Sunday. He got stuffed to end it, as St. Louis had previously kicked a field goal for a 34-31 lead early in the extra frame. Seattle is +550 to win the Super Bowl.

Washington Nationals . The Nationals were already in the proverbial coffin long before this week. Now the nail has been stuck in it; mainly by their own doing but also thanks to the New York Mets. After showing some fleeting signs of life by sweeping the lowly Atlanta Braves, Washington won just a single game this past week--over the Miami Marlins on Sunday. The team had previously lost five in a row, dropping it to a shocking 9.5 games behind the Mets in the National League East. New York, which swept the Nats from Monday through Wednesday and the Braves from Thursday through Sunday, has won seven games in succession and is 18-5 in its last 23. Washington (Zimmermann) is a -155 favorite at the Philadelphia Phillies (Nola) on Monday.

Chelsea . Chelsea is a horrendous 1-3-1 through five matches on the 2015-16 English Premier League schedule. And this is the defending champion we are talking about. The Blues' woes were extended on Saturday when they lost to Everton 3-1. They are tied for 15th on the table (17th to be exact, based on goal differential) and are a hard-to-believe 11 points behind league-leading Manchester City. Even worse news for Chelsea is that City looks like a formidable beast right now. The Sky Blues are 5-0-0 and have not allowed a single goal this entire season. They are -275 to capture the title.

Serena Williams . Serena had already won the first three majors of the season and was two matches away from securing the first calendar-year Grand Slam since Steffi Graf in 1988. All that stood in her way was little-known Italian Roberta Vinci and then a possible final against another Italian--and one who had also never captured a slam title--in Flavia Pennetta. Needless to say it was all right there for Serena to make history. Instead, the top-ranked American came out on the losing end of one of tennis' great upsets last Friday at the U.S. Open. Vinci stunned her 2-6, 6-4, 6-4 before losing the title match to her countrywoman Pennetta 7-6(4), 6-2 on Saturday.
Read more articles by Ricky Dimon