Sports Betting Futures Odds: Seattle Favored to Avenge Heartbreaker
by Ricky Dimon - 2/4/2015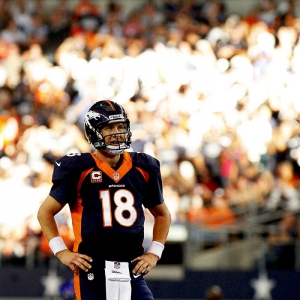 When the games are over, the odds begin. Sports betting never sleeps, and all members of the Seattle Seahawks may not be sleeping for a while, either. Although the Seahawks lost a 28-24 thriller to New England in stunning fashion on Sunday, the sportsbooks say they have a lot to look forward to next season.

All odds provided by Bovada Sportsbook.

Super Bowl 50

Seattle Seahawks (+550) - Basically the entire Legion of Boom has hospital visits scheduled, and defensive coordinator Dan Quinn is now the head coach of the Atlanta Falcons. Marshawn Lynch's status is also a question mark…especially after what transpired at the end of Super Bowl XLIX.

New England Patriots (+700) - Tom Brady will be 38 years old next season, but recent returns suggest that is inconsequential. The four-time Super Bowl champion is showing no signs of slowing down and-aside from the one lost campaign in 2008 due to a torn ACL-he has been extremely durable.

Green Bay Packers (+800) - Green Bay would have played on Sunday had it recovered a measly onside kick in the NFC Championship (not to mention several other plays that could have sealed the deal). Will the Packers be able to erase those demons next season? With a healthy Aaron Rodgers, anything is possible.

Denver Broncos (+1200) - Brady may be old (relatively speaking, of course), but he is a spring chicken compared to Manning. Well, not really. Manning will be 39 next season, and he may be slowing down due to various physical ailments. New head coach Gary Kubiak is replacing John Fox and looking to help John Elway's franchise take the next step.

NBA All-Star Weekend Three-Point Contest

Stephen Curry (+225) - Curry is making his fourth appearance in the three-point contest, and he insists he will continue to participate at least until he lifts the trophy. You would think the former Davison star's quick release would serve him well in this format. Curry, who finished runner-up in 2010, is shooting 40 percent from deep this season.

Kyle Korver (+275) - Only Golden State has a better record than the Hawks (barely) in this 2014-15 campaign, and Korver is a big reason why. The veteran is draining 54 percent of his shots from the great beyond through 48 games. Korver has competed in this event only twice, and this will be his first appearance since 2005.

Klay Thompson (+350) - How would you like a three-point contest final between the splash brothers? They might prefer to drive daggers into opponents as opposed to each other, but it sure would be fun. Thompson, who is making his debut, may be a trendy pick on the heels of his outrageous 52 points on 11 threes last month against Sacramento.

J.J. Redick (+500) - Redick is also trying his hand at the three-point contest for the first time. If he can turn back the clock to his Duke days, he will be the man to beat. In the NBA he has been solid-but-unspectacular. Redick is shooting 40 percent from downtown for his career and 43 percent this season.

Farmers Insurance Open

Jordan Spieth (+1200) - Spieth bested playing partner Tiger Woods by 14 shots last Friday in Phoenix. Of course, that does not mean much these days. What does mean a lot is that Spieth caught fire last fall and he remained in fine form with a T-7 finish last week. He was T-19 last year at the Farmers Insurance Open, five shots back of Scott Stallings.

Jason Day (+1400) - When Day is healthy, which isn't often, he is without question one of the best golfers in the world. The Aussie appears to have the green light right now, with a top 10 in December, a third-place showing last month in Kapalua, and a T-17 performance in Honolulu. Day was one stroke away from forcing a playoff last season at Torrey Pines.

Jimmy Walker (+1400) - Walker threw the rest of the field a bone by not playing in Phoenix. Who knows if he would have won, but he almost certainly would have been in the mix. Up to No. 13 in the world rankings, Walker won three times in the span of four months last season and last month in Hawaii he went runner-up (Kapalua) then champion (Honolulu).

Hideki Matsuyama (+2000) - Matsuyama is coming off a runner-up showing in Phoenix and he finished T-16 last year at Torrey Pines, so there is plenty to like about him this week. Tiger, meanwhile, is 30-1. The most amazing thing is not that Tiger is 30-1; it's that in all likelihood not many people will want action on him at 30-1.

Record of the Year at the 57th Grammy Awards

Stay with Me - Sam Smith (-110) - "Stay with Me" reached No. 1 on the UK singles chart and peaked at No. 2 on the Billboard Hot 100. By the way, what are the odds that the average Grammy watcher knows the difference between Record of the Year and Song of the Year?

Chandelier - Sia (+325) - "Chandelier" has a total of four Grammy nominations. Sia's first top-10 single as a lead artist peaked at No. 8 on the Billboard Hot 100. Getting back to the record vs. song comment, record involves the overall production of the track (singing, recording, producing, etc.); song specifically refers to the songwriting.

Fancy - Iggy Azalea ft. Charli XCX (+400) - It would be hard to argue against the notion that Smith and Azalea were the breakout starts of the business in 2014. With the help of Charli XCX, Azalea propelled "Fancy" to No. 1 on the Billboard Hot 100 and the music video pretty much broke YouTube on more than one occasion in 2014.

Shake it Off - Taylor Swift (+450) - "Stay with Me" is the clear favorite, but three other tracks are truly making this a four-record race. Swift's "Blank Space" is her new thing right now, but "Shake it Off" took last summer by storm and soared to the top spot on the Billboard Hot 100.


Read more articles by Ricky Dimon