Sports Betting Tips Weekly: Hot and Cold Wagering Options
by Victor Ryan - 12/28/2015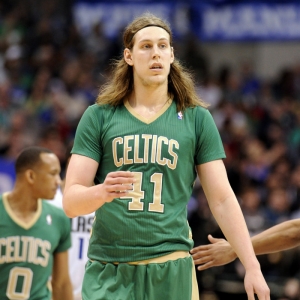 Conference play in college basketball opens later this week. And as teams get ready for their respective league gauntlets, a couple of teams on either coast will look to continue their brilliant starts to the season both straight up and against the spread. Out west, the mighty Gaels of St. Mary's have been the hottest bet in sports the last six weeks as they've gone 10-1 straight up and a perfect 9-0 against the number to open the season. Back east, Xavier has started the season 12-0 straight up and is riding an eight-game winning streak versus the number.
Meanwhile, the NBA is getting to the meat of its regular-season schedule. After Christmas is when teams will start to cease with the experimentation and begin to focus on a preferred bench rotation and playing style to provide the best chance of finishing the season strong. As things heat up, teams currently riding hot streaks against the number include the Celtics and the Wizards.
Let's take a closer look at some of these hot and cold sports bets.
College Basketball
St. Mary's (10-1 SU, 9-0 ATS, nine straight wins)
Folks weren't quite sure what to make of the Gaels entering the season as they lost five senior starters from a team that went 21-10 a season ago. It was the eighth straight year St. Mary's had posted at least 20 wins. Apparently, the Gaels don't rebuild, but simply reload, as they haven't missed a beat with a revamped roster. Their only straight up loss this season came at the hands of a solid California squad, who won at home 63-59 as a seven-point favorite back on Dec. 12. St. Mary's has been particularly impressive of late as they've covered three-straight as a double-digit favorite.
The Gaels are spearheaded by sophomore guard Emmett Narr, who is averaging a team-high 14.4 points with 7.0 assists and 3.4 rebounds, and a stout defense. Teams have averaged just 58.1 points per game against St. Mary's, which is the fifth-fewest in Division I.
Next up for the Gaels is a home game against Utah Valley State tonight, which does not have a line; followed by home games against BYU on Thursday and USD on Saturday.
Xavier (12-0 SU, 9-3 ATS, eight straight wins)
The Musketeers are one of five remaining undefeated teams in Division I and are coming off yet another cover, this time a 78-70 road win against Wake Forest on Tuesday. Xavier has managed to stay perfect despite playing a rather tough nonconference slate that featured tilts with Cincinnati, Michigan, USC and Bruce Pearl's Auburn squad.
The Musketeers, who have outscored opponents by an average of 81.4 to 63.5, have five players averaging double-digits in scoring. Topping that group is sophomore guard Trevon Bluiett, who has averaged 14.7 points per game while adding 7.7 rebounds and 1.9 assists.
Xavier, though a high-quality program, has seemingly exceeded expectations just a touch to this point. The Big East is deep and loaded, so it will be interesting to see what kind of start the Musketeers get off to in conference play.
Next on the slate for Xavier is a showdown with No. 16 Villanova in the Big East opener for both schools on Thursday, followed by a matchup with No. 9 Butler on Saturday.
Other hot college basketball bets: Texas-Arlington (9-2, 8-1, seven straight wins), Texas Tech (9-1, 6-2, 5 straight wins), Middle Tennessee (7-4, 6-4-1, five straight wins), Marshall (4-9, 6-6, five straight wins), Harvard (5-7, 4-4, four straight wins), Oakland (7-4, 6-1, four straight wins), Miami (10-1 8-2 four straight wins), Creighton 8-4, 7-4 four straight wins), Idaho State (4-7, 6-1, four straight wins)
Other cold college basketball bets: Southern Utah (3-8, 2-7, seven straight losses), Saint Louis (5-6 2-6, six straight losses), Northern Arizona (2-9, 0-6, six straight losses), UC Davis (4-6, 2-7, six straight losses), LaSalle 4-5, 1-6, five straight losses), Wofford (3-8, 1-6 five straight losses), Wake Forest (8-3 3-7 four straight losses), Georgetown (7-5, 5-7, four straight losses), Minnesota (6-6, 2-8, four straight losses)
NBA
Boston Celtics (18-13, 18-12-1, four straight wins)
The Celtics have been solid against the number all season but have been particularly hot of late. After a three-game losing streak in mid-December, Boston has reeled off four straight wins both straight up and against the number.
Fourth-year guard Isaiah Thomas has been the catalyst for the Celtics. The Washington product has averaged team-highs in scoring (20.7 points per game) and assists (6.8) while helping on the league's sixth-ranked scoring defense (98.7 points per game allowed).
The Celtics are looking like a team that's built to last. Next up for Boston is the Lakers at home on Wednesday then a home-and-home with Brooklyn on Saturday and Monday.
Washington Wizards (14-14, 15-13, four straight wins)
After a sputtering start to the season, the Wizards are starting to play like the playoff team many expected. They have reeled off four straight wins both straight up and against the spread, which includes a 11-96 rout of Brooklyn on the road on Saturday. Coach Randy Wittman has attributed the Wizards surge to better ball movement and increased intensity on the defensive end. The most obvious difference-maker has been the improved play of John Wall. During the latest winning streak, Wall has averaged 21.3 points and 14.5 assists per game to put him back among the NBA's point guard elite.
Next up for the Wizards is a home game against the Clippers tonight, at Toronto on Wednesday, Orlando at home on Friday and Miami at home on Sunday.
Other hot NBA bets: None
Other cold NBA bets: Phoenix (12-20, 13-19, four straight losses), Minnesota (11-19, 12-17-1, three straight losses)
Want free sports betting picks? Doc's Sports has you covered - get $60 worth of picks free from any of Doc's Sports expert handicappers. Click here for free picks (new clients only).