This Week in Sports Betting, A-Z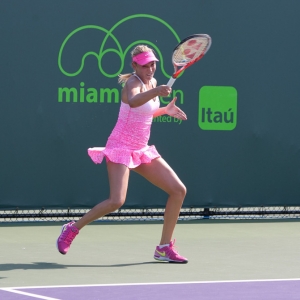 A. ATP . The ATP Tour became, at least temporarily, the greatest reality show in sports when Nick Kyrgios told his opponent-Stan Wawrinka-that a fellow player (Thanasi Kokkinakis) banged his girlfriend (Donna Vekic). Two weeks after the incident, the ATP ruled on the matter and suspended Kyrgios for 28 days…but only if he acts up again before February of next year. In other words, he's not suspended-and a lot of people are unhappy.

B. Brian Hoyer . The Houston Texans named Brian Hoyer their starter on Monday. Spare a thought for Ryan Mallett, who lost the battle with a quarterback who lost his job to Johnny Manziel (that's what happened to Hoyer with the Cleveland Browns last year). Ouch. Houston is a +3.5 underdog at the New Orleans Saints on Sunday, according to Bovada Sportsbook.

C. Caitlyn Jenner . A police investigation into a fatal car crash involving Jenner back in February of this year has gone to the district attorney. Jenner, who was Bruce at the time of the incident but is now Caitlyn, could be charged with misdemeanor manslaughter. A decision should emerge in the coming days.

D. Djokovic, Novak . Djokovic basically came within one match of playing for the calendar-year Grand Slam this upcoming fortnight in New York. He won the Australian Open and Wimbledon and lost the French Open final to Wawrinka. So he's basically the Jordan Spieth of tennis. The world No. 1 is the U.S. Open favorite (+115 at BetOnline Sportsboook), but he is coming off consecutive final losses in Toronto (to Andy Murray) and Cincinnati (to Roger Federer).

E. Eight . Not one, not two, not three, not four, not five, not six, not seven…. Eight. That's how many home runs the New York Mets launched on Monday. The number marked a new franchise record for the red-hot Mets. No matter that it came against the moribund Philadelphia Phillies. New York has won six in a row and is pulling away from the Washington Nationals (6.5 games back) in the National League East.

F. Fiers, Mike . Fiers fired a no-hitter last Friday against the Los Angeles Dodgers. The Houston Astros' 30-year-old righty walked three and struck out 10 in a nine-inning shutout as Houston prevailed 3-0. Fiers has allowed a mere one run in his last three starts (21 innings).

G. Griffin III, Robert . RG3 had that ol' deer in headlights look in the pocket during preseason action last week against the Detroit Lions and he came away with a concussion after taking too many hits. At least he is not linebacker Junior Galette, who ruptured an Achilles' on Wednesday and is out for the season. Tough times in the nation's capital….

H. Haden, Pat . When the Southern California athletic director is in the news, you know something has gone wrong. Well, it has. Head football coach Steve Sarkisian got up in front of a crowd at a pep rally last Saturday and was clearly hammered. So far it looks like his punishment will be next to nothing…because, hey, USC has a chance to win a championship, and Sarkisian can help that effort and that's all that matters! Come on, Pat.... USC is +1200 at MyBookie.ag to win the College Football Playoff.

I. Indefinite suspension . It's over for Dalvin Cook. No, not his career at Florida State; the indefinite suspension. The running back was acquitted of misdemeanor battery charges on Monday and was back on the practice field by Tuesday afternoon.

J. J.R. Smith . Smith re-signed with the Cleveland Cavaliers last week and will make $5 million next season (he also has a player option for a second year). He had previous declined a 2015-16 option for $6.4 million. Josh Smith thinks making $1.4 less than he could have will affect the quality of living for J.R. and his family. But he will just have to suck it up and get through these hard times….

K. Kris Bryant . The Chicago Cubs and Cleveland Indians on Monday made up a game that had been postponed in June. Cleveland wishes it had just been cancelled. Bryant hit a walk-off homer in the ninth inning to give the Cubs a 2-1 victory. He had hit two blasts the previous day as Chicago completed a four-game sweep of the Atlanta Braves. For the month of August, the Cubs are 18-5 and Bryant is batting .346 with six dingers. They are still 7.5 games back of the St. Louis Cardinals (Martinez).

L. Love III, Davis . Wait. That Davis Love? The one who is 51 years old? And had not won a tournament in seven years? Yep, that's the one. DL3 fired a final-round 64 (six-under) on Sunday to win the Wyndham Championship by one shot over Jason Gore. You won't find him at the old folks' home in 2016, but you will see him at Augusta National for the Masters.

M. Mic . Curt Schilling is off it, at least for the remainder of this Little League World Series. Schilling on Tuesday retweeted a post that compared Muslims to Nazis. For that move, Schilling was booted off ESPN's LLWS broadcast team. Perhaps he should be banned from future broadcast teams for sheer stupidity.

N. Nelson, Jordy . The Green Bay Packers' Pro Bowl wide receiver suffered a torn ACL during preseason action last weekend. He will, obviously, miss the entire 2015 campaign. Nelson made 98 receptions for 1,519 yards and 13 touchdowns last year.

O. One Direction . The boy band members are going in five different directions, at least in 2016. Zayn quit the group earlier this year and it has now been announced that they will temporarily focus on solo work. Get ready for 2017: the greatest comeback since Michael Jordan with the Chicago Bulls…um, or something like that.

P. Peterson, Adrian . Peterson was asked earlier this week about Kansas City Chiefs' running back Jamaal Charles calling himself the LeBron James of the NFL. The Minnesota Vikings' star promptly responded that he, in fact, is the LeBron. Given that neither one has won or has even come close to winning a title, those comparisons are not going to fly. By the way, who's the Steph Curry? GT Bets has Peterson at +1600 to win NFL MVP.

Q. Qiaodan Sports . Speaking of Michael Jordan, he lost a recent lawsuit against Qiaodan Sports, a knockoff shoe company in China. "Qiaodan" means…wait for it…"Jordan" in Mandarin. But Jordan won a lawsuit last week against a grocery-store chain that used his name in a steak ad without permission. His Airness got $8.9 million-and says he is giving it all to charity.

R. Ronda Rousey . Rousey has announced that her next fight will come on Jan. 2, 2016 against some pour soul called Holly Holm. It's all well and good that Holm is undefeated or whatever, but this is not what we want to see. Give us Rousey vs. Mayweather! She went off on Floyd again earlier this week, saying-among many other things-that she makes more than him per second.

S. Serena Williams . Spieth may not have pulled off the golf slam and Djokovic is no longer in the running on the tennis court, but Serena is still standing. She has won the Aussie, the French, and Wimbledon. Coming off a title last week in Cincinnati, Serena looks poised to turn the "Serena Slam" (she already holds all four major titles right now) into the calendar-year Grand Slam.Sportsbook has her at -175 to win the U.S. Open, +185 to do so without losing a single set, and -300 to reach the final.

T. Tiger Woods . It was basically the same story for Tiger at last week's Wyndham Championship. It just took a little longer to develop. After three rounds in the 60s to go into Sunday in the second to last group, the former world No. 1 carded a pedestrian even-par 70 complete with a triple-bogey and plunged to tied-10 th on the final leaderboard.

U. Usain Bolt . Bolt won both the 100 meters and the 200 meters at this week's world championships in Beijing. It's back to the limelight for Bolt and back to the drawing board for Justin Gatlin. The 2016 Rio Olympics are going to be fun…well, maybe not for Gatlin.

V. Vick, Michael . Vick signed a one-year deal with the Pittsburgh Steelers on Tuesday. Twenty-four hours later, Steelers' fans were out in droves protesting the move. One, it was eight years ago. Two, these are the same fans who will be cheering Vick's every move if Ben Roethlisberger goes down at any point this season. Bovada Sportsbook has the Steelers at +900 to win the AFC title and +2000 to win the Super Bowl.

W. Wilson, Justin . Wilson, an IndyCar driver, died on Monday from head injuries sustained during a race in Pennsylvania over the weekend. According to his younger brother, Wilson has already helped saved six lives as an organ donor. He was 37. R.I.P.

X. Xfinity Series . Kyle Busch continues to rack up wins on the track, as he took home the checkered flag from last week's Xfinity Series race in Bristol, Tenn. Busch has been kicking ass since missing the first few months of the NASCAR season due to a broken leg and he has already clinched a spot in the Chase for the Sprint Cup.

Y. YasielPuig . Puig returned last Saturday from a two-game absence due to a hamstring injury and has since hit safely in four consecutive outings. The 24-year-old outfielder, who blasted his first homer since Aug. 15 on Wednesday, is now on a nine-game hitting streak.

Z. Zero . That's how many goals Manchester City has conceded through three matches of this English Premier League season. Is that good? It's not bad. The Sky Blues, who finished runner-up last year, are atop the table with nine points at 3-0. Chelsea, the defending champ, lost to Man City 3-0 earlier this month and is 10th in the standings with four points at 1-1-1. City is a -125 favorite at BookMaker to win the EPL title.
Read more articles by Ricky Dimon