All-Sports Expert Betting Tips to Help Win Cash this Week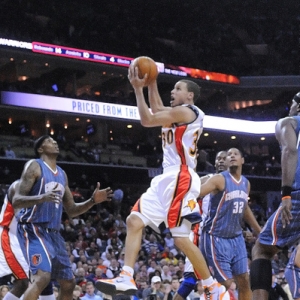 The Memorial Day holiday marks the unofficial start of summer and the beginning of the most exciting time of the year in both the NBA and the NHL with best-of-seven championships in both sports. The pennant races in both the MLB's American and National League are taking shape, and preparation for individual betting events such as the Belmont Stakes in horse racing and professional golf's second major of the year are underway.
All this means as an avid sports bettor is that you need to have you're "A Game" going to give yourself the best chance to cash in with some winning picks. The following are a few expert betting tips that can help tip the scales in your favor for this week's top sports betting action.
Betting on the Underdog Sharks to Win the Stanley Cup
The San Jose Sharks made their way through some dangerous waters in the NHL's Western Conference to earn a spot in this year's Stanley Cup Finals. Including series victories against teams like Los Angeles and St. Louis as underdogs, they will once again try and play the role of spoiler as +116 underdogs on BetOnline's series price odds. Pittsburgh comes in as a -136 favorite to win the Stanley Cup after getting past the New York Rangers, Washington and Tampa Bay to win the Eastern Conference.
Winning money betting NHL Playoff hockey usually involves hitching your wagon to a hot goalie, but this series is all about the offensive firepower on both of these teams. Even the casual hockey fan is familiar with names such as Sidney Crosby, Phil Kessel and Evgeni Malkin as three of the top sharpshooters for the Penguins, but it could be guys such as Joe Pavelski, Joe Thornton and Logan Couture that have the biggest impact on the eventual outcome of this best-of-seven series. These are San Jose's top three scorers in the postseason along with defenseman Brent Burns (6 goals and 14 assists).
The Sharks have been able to score three or more goals in eight of their last nine playoff games, and their overall postseason scoring average is 3.5 goals per game, so there is no reason to think that they will not be able to keep lighting the lamp against Pittsburgh. San Jose is also a great road team at 28-10-3 in the regular season, including a 11-4 road record against the Eastern Conference. The combination of depth in scoring and the ability to win in an hostile environment adds some solid value to San Jose's favorable series price.
Taking the Value in McGregor over Mayweather
A rumored bout between boxing great Floyd Mayweather and UFC star Colin McGregor continues to remain a possibility to the point where Bovada recently released betting odds for this fight. Mayweather was listed as a heavy -2000 favorite in what would be a pure boxing match and not a mixed martial arts showdown. The betting odds on McGregor winning this fight were set at +900.
If this bout did come together, why would anyone bet against probably the best 'pound-for-pound' boxer in the sport's history against a fighter with zero professional boxing experience? McGregor's only experience in the ring as a boxer was as an All-Ireland champ in his youth.
Nonetheless, this would make for a very intriguing bout. There are still a number of hurdles to clear before this matchup could actually become a reality, but money still talks in this sport. I would take a shot on McGregor at those lofty odds based purely on the overall toughness he has shown as a UFC Featherweight Champion along with the fact that Mayweather (49-0) has nothing to gain (except another fat check) and everything to lose by taking this fight.
Betting the Trends in Monday's NBA Western Conference Finals Game 7
All eyes will turn to Oracle Arena on Monday night for a deciding Game 7 showdown between the Oklahoma City Thunder and the Golden State Warriors. After digging themselves out of 3-1 hole in this series with back-to-back victories both straight up and against the spread in their last two games, the Warriors have been listed as seven-point home favorites to win this final clash of what has been an 'instant-classic' series from Game 1.
In the history of the NBA Playoffs only nine teams have been able to erase a 3-1 deficit with a series win. Working in Oklahoma City's favor is a perfect 8-0 SU record in its last eight games following consecutive SU losses. However, the trends start to lean heavily towards Golden State from there with a 10-1 SU record in the Warriors last 11 home games while going a profitable 9-2 ATS. Expanding things out a bit wider, they are also 9-2 ATS in their last 11 games when closing as favorites of seven points or more.
The Thunder's opportunity to make NBA history with one of the biggest upsets in recent memory may have actually slipped away in the fourth quarter of this past Saturday's 108-101 loss in Game 6 as three-point home favorites. They were outscored 33-18 after leading by eight points after the first three quarters of play.
Read more articles by Dave Schwab