All-Sports Expert Betting Tips to Help Win Cash this Week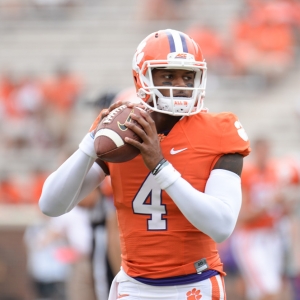 Whether you are betting on something that takes place next year or in the next few hours you need the right information to give yourself the best chance to cash in your ticket. Doc's Sports has been helping bettors do just that for quite some time now with the help of sports expert betting tips that are designed to try and put some extra cash in your pocket. Here are a few you can use to try and make the right call on a trio of hot-trending betting events right now.
Warriors Back on Top in 2017
From the first tip in the first game of the 2015-16 NBA regular season, all the betting odds pointed towards the Golden State Warriors successfully defending the NBA title they won the season before. This lasted right through their record-breaking 73-win season all the way to Game 7 of this season's NBA Finals. Unfortunately, the Warriors did not have that one last win in them to make good on the millions of dollars that were wagered on them winning it all.
TopBet has released its futures odds to win the 2017 NBA title, and Golden State is once again at the top of the list at +250. The gap with the rest of the top contenders is not all that wide with Cleveland listed as +300 second-favorites to repeat followed by Oklahoma City (+500) and San Antonio (+800). The odds go up much higher from there for the other 26 teams in the league.
It seems only fitting that we do end up with the rubber match in the 2017 NBA Finals after the Warriors won the first round and Cleveland won the next. Quite a bit can happen between now and then, but I believe there is some solid value in Golden State's number considering just how dominant this team was this year.
We may come to find out that Stephen Curry was not 100 percent in this year's Finals, but one thing we know for sure is that he will be highly motivated to get his team back on top. LeBron James will also be a factor, but the celebration hangover in Cleveland might be just enough to take the edge off a repeat run.
College Football's Top Title Contender
A new season of college football is gearing up. And while it is no big surprise that defending champion Alabama is favored to win again at +650 betting odds, there could be some solid value in one of the teams listed a bit farther down the list.
Ohio State is a +700 second-favorite to get back on top followed by last season's runner-up Clemson at +750. Also at +750 is the Big Ten's Michigan Wolverines under the guidance of Jim Harbaugh. Two programs gaining some traction with bettors are Stanford and Oklahoma at +900. Add in LSU at +900 betting odds, and you have a pretty solid collection of title contenders.
Barring anything really crazy happening in the regular season, I am going to say that it is safe to assume that one of the seven teams listed above is going to end up winning this season's College Football Playoff Championship Game. Navigating their way through the SEC is always a challenge for the Crimson Tide, and they will have to face LSU on the road this season, which could cancel both teams out of the playoffs depending on the Tigers' fortunes to that point.
Ohio State is somewhat in the same boat in the Big Ten with a Nov. 26 showdown against Michigan that could go a long way towards determining each team's playoff fate. Clemson should have a fairly easy time making its way back to the playoffs through the ACC, but I am not convinced it will be as good as last year's squad even with Heisman hopeful Deshaun Watson back at quarterback. Oklahoma is an interesting pick out of the Big 12, but the Sooners have a major roadblock in their way with Ohio State coming to town on Sept. 17.
That brings me to Stanford out of the Pac-12. From a betting odds standpoint, the toughest competition in this conference should come from USC and Oregon at +2500 to win a national title. The Cardinal will face the Trojans at home on Sept. 17, and they will be on the road against the Ducks on Nov. 12. Running back Christian McCaffrey could be good enough to carry his team past both of these opponents on his own, and the way Stanford was playing at the end of last season adds even more value to its +900 betting odds to win it all.
Betting the Series Price in Mets vs. Nationals Matchup
Bovada has set the series price for this week's three-game clash between the New York Mets and the Washington Nationals in the NL East, and the Mets come in as even money +100 road underdogs with the moneyline odds on Washington set at -130.
New York has climbed within three games of the Nationals in the standings at 40-34 with a 4-2 mark in its last six games. The Nationals have now lost seven of their last eight games to drop back to 44-32 on the year. These two have already met six times this season, and each team has won a series on the road two games to one.
Also in the Mets favor is a chance to get off to a fast start with Noah Syndergaard getting the start on Monday night. New York has been listed as a slight -115 road favorite behind the hard-throwing right-hander who is 8-2 on the year with a stellar 2.08 ERA and a 0.99 WHIP.
Matt Harvey should get the start for New York in Game 2, and right now Steven Matz is on deck for Wednesday's series finale. The Nationals will counter with Joe Ross on Monday night, but they have yet to name a starter for Game 2. Max Scherzer is expected to get the start on Wednesday for Washington.
Adding just a bit more value to New York in this series price is a 10-4 record in its last 14 road games against a team with a winning record and a 5-1 mark in its last six road games against Washington.
Read more articles by Dave Schwab