Case of the Mondays: A 3-1 Deficit Giveth, and a 3-1 Lead Taketh Away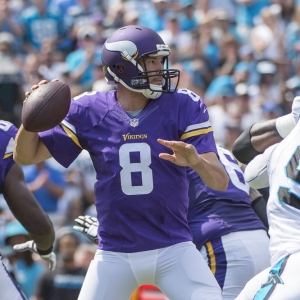 What a roller-coaster of a five months the city of Cleveland has endured. "Enjoyed" would have been a more appropriate term up until last Sunday, when the Indians found themselves one win away from giving the city a championship in second consecutive major sports season (the Cavaliers captured the NBA title on June 19). But then Game 5, Game 6, and Game 7 of the World Series happened. Just like that, it was a different once-moribund franchise that sent its fans into an unprecedented frenzy.

Odds provided by BetOnline Sportsbook unless otherwise indicated.

Cleveland Indians . Cleveland had a chance to end what was perhaps most anticipated World Series in history after just five games. But it failed to seal the deal in a 3-2 loss at Wrigley Field and then got clobbered 9-3 at home in Game 6. Thus, the stage was set for what was perhaps the most anticipated game in World Series history, a winner-take all showdown last Wednesday. To say it did not disappointment would be an understatement, as nine innings could not separate the two teams before the Cubs finally triumphed 8-7 in 10. The Indians mounted a valiant charge from 5-1 down and from 6-3 down in the eighth, but in the end they could not prevent themselves from blowing a 3-1 lead in the series. The Cubs are +350 favorites to repeat as world champs.

Minnesota Vikings . The Vikings were the NFL's last undefeated team this season. Now, suddenly, they have more losses than five teams and the same number of losses as five other teams. Minnesota dropped its third game in a row on Sunday, falling at home to Detroit 22-16 in overtime. Offensive coordinator Norv Turner resigned last week on the heels of consecutive setbacks against Philadelphia and Chicago in which the Vikings scored 10 points on each occasion. Things did not get much better against the Lions, as Sam Bradford and company-under the direction now of tight ends coach Pat Shurmur-amassed a mediocre 337 yards (just 78 rushing) and scored only 16 points despite not turning the ball over a single time. Fortunately for Minnesota, it is still in sole possession of first place in the NFC North thanks to Green Bay's loss to Indianapolis. The Vikings are +2.5 underdogs at Washington in Week 10.

Cleveland Browns . One day, the Browns will win another football game. Sunday was not that day. Sunday was never going to be that day. After all, the 0-8 Browns had to go up against the 6-1 Cowboys. Cleveland led 3-0 only to see Dallas reel off 35 of the contest's next 42 points in what turned out to be a 35-10 blowout in the visitors' favor. The Browns gained an anemic 222 yards of total offense, including just 45 on the ground. Cody Kessler, one of six players to have thrown a pass for Cleveland this season, was decent with 203 yards, one touchdown, and no interceptions. The team may have seen its last decent chance for a victory go by the wayside in Week 8, when it succumbed to the Jets at home via a 31-28 decision. On the Browns' remaining schedule, only Cincinnati (3-4-1) and San Diego (4-5) have losing records. They are +10 underdogs at Baltimore on Thursday night.

Chad Kelly . The Ole Miss senior quarterback saw his career come to an end last weekend when he suffered a torn ACL during a 37-27 victory over Georgia Southern. Kelly will undergo surgery this week and is obviously out for the year. The Buffalo, N.Y. native threw 31 touchdown passes last season and had 19 so far in this 2016 campaign (in addition to five rushing scores). He has racked up an SEC-leading 3,090 yards of total offense this season, including a conference-best 2,758 passing yards. Kelly is second on the Rebels in rushing with 332 yards. The team is 4-5 (1-4 SEC) and must win two of its last three games two become bowl eligible for the fifth consecutive year. SEC rival Alabama is a +110 favorite to win it all ( Bovada Sportsbook).

Dallas Stars . How bad is the Stars' injury situation? Well, let's just say head coach Lindy Ruff used defenseman Patrik Nemeth as a forward for Sunday's game at Chicago. Dallas is missing six forwards, including Jiri Hudler, Patrick Sharp, and Jason Spezza. Hudler has been sidelined from nine games this season because of an illness, Sharp has been in the NHL's concussion protocol since Oct. 20, and Spezza sustained a lower-body injury in this past Saturday. Adding insult to injury, the Stars had to face the loaded Blackhawks twice last weekend in a home-and-home situation. Chicago prevailed 3-2 at home on Saturday before picking up a 4-3 overtime win one day later in Dallas. The Stars led 2-0 but could not maintain the lead and eventually lost when Marian Hossa scored with 29 seconds remaining in OT. They have now dropped five of their last six games. Dallas is +900 to win the Western Conference (Bovada Sportsbook).

Novak Djokovic . Djokovic is no longer the No. 1 player in the world. That distinction belongs to Andy Murray, who ascended to the top spot on the ATP Tour for the first time in his career on Monday. Murray has won seven of his last nine tournaments, a streak that continued this past week at the BNP Paribas Masters in Paris-where he defeated John Isner 6-3, 6-7(3), 6-4 in the title match. The Scot has spent 76 weeks as the No. 2 player in the world; Djokovic was No. 1 for 122 consecutive weeks. For the first half of this season it looked like the Serb's stranglehold was unshakeable, but he has slumped since winning the French Open for the first time in his career. Djokovic lost in round three at Wimbledon, round one of the Olympics, to Stan Wawrinka in the U.S. Open final, and most recently to Marin Cilic in the Paris quarterfinals. Murray is a +120 favorite to win the year-end championship in London next week (Bovada Sportsbook).
Read more articles by Ricky Dimon