Olympic Triathlon Odds with Picks and Expert Betting Predictions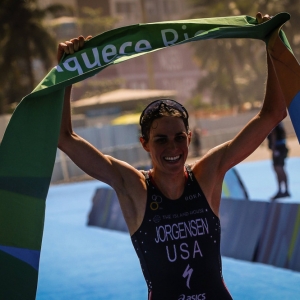 When you talk about triathlon to most people they think about Ironman, the grueling ordeal which takes the winners more than eight hours to complete. In the Olympics, though, triathlon is a different beast - much shorter, and much faster as a result. These athletes start by swimming 1.5 km (just less than a mile compared to 2.4 miles in an Ironman), then biking 40 km (180 km in an Ironman) before running 10 km (Ironman athletes finish with a 26.2 mile marathon). It's not like this is the only time athletes compete at these distances, though - there is a very competitive World Cup circuit throughout the year.
What is unique about the Olympic triathlon, though, is that it's certainly not common that we are able to bet on the sport. Bovada has odds posted for the men's event on Aug. 18 and the women's event two days later.
First, the course. The swim is an ocean swim starting at Copacabana Beach. That will suit strong swimmers who can deal with more current than is often seen in races. It will also help the swimmers who can best deal with high amounts of toxic sludge in the water, but that's a different story. The bike course is eight laps of a five kilometer loop. Each lap includes both a hill to climb and a technical descent down the other side, so strong cyclists with bike handling skills will have an edge. The run is also a loop - four times around a 2.5 km course - but it is essentially flat and will be exceptionally fast.
Men
Javier Gomez, a five-time World Champion who won silver in London, is recovering from an injury, so what was a four-man race is now down to three in all likelihood. Two of them just happen to be brothers. The Brownlee brothers of Great Britain are freaks. Alistair (-120 here) won gold in London, while younger brother Jonathan (+575) won bronze. Twice recently in their preparation for this race they have finished first and second in major events. They don't compete as much as other competitors, but they are very much big-event racers, and their form is strong.
More significantly, it's almost as if this course was built for them. They are both well rounded and technically excellent, so the demanding nature of all three legs should be good for them. They are capable of being in the front group in the swim, which will be important given the conditions. They are more than capable of shining on the tough ride, and they can mix it up on a fast run.
The odds are right in suggesting that Alistair has a much better chance than his brother - time and again he has proven that he is better head-to-head - but both have a solid chance at the podium. Alistair is going to be tough to beat, but you can decide for yourself if there is value in betting odds like that.
If looking elsewhere, the obvious choice is Mario Mola of Spain (+235). The biggest thing he has going for him is that he is the fastest runner in Olympic distance triathlon. He is going to absolutely destroy this run course. He's also a pretty strong cyclist, so he should be fine on this bike course. The challenge, though, is that he is far from the best swimmer, and this is a very tough swim. He needs to be close enough to pounce in the run, but he won't be if he has a bad swim. There's a risk, but at this price there is probably a bit more value than on the Brownlees.
Women
Gwen Jorgensen (-200) of the U.S. is ridiculous. She won her last four Worth Triathlon Series events of 2014. Then she won all of them in 2015. She won 13 events in a row in the end before finally getting beaten this year in Australia. She also won the test event on this course last year. Her form hasn't been quite as strong this year - she has a second and a third - but she has clearly been aiming to this race for a very long time, and it suits her very well. She swims well, is a strong cyclist, and is an exceptional runner. The course is perfect for her. It would be quite shocking if she did not come out on top. Despite the price, she's a decent bet.
If you don't want to choke on the chalk here, the most obvious option is Helen Jenkins (+650) of Great Britain. She's a two-time world champion, was the last one to beat Jorgensen before her streak started, and was also the one who ended Jorgensen's streak. This is her third Olympics, and after a disappointing fifth as a favorite at London she will be out for redemption here. She also won't be intimidated by Jorgensen, which is a serious consideration here.
Read more articles by Trevor Whenham