Olympics Betting Advice and Primer by Expert Sports Handicappers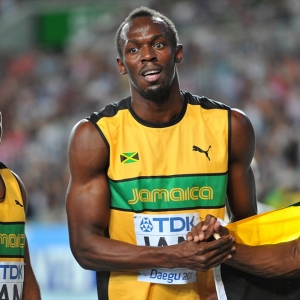 We are quickly closing in on the start of the Rio Summer Olympics. The months and years leading up to them have been rocky to say the least, and we still can't be sure at all that they are going to be anything near a success. In fact, I probably wouldn't bet that they will.
Speaking of betting, though, the best part of the Olympics when they roll around every two years is the opportunity to profit. There are all sorts of ways to make good money during the Olympics - from the conventional to the obscure.
If you are willing to do some homework heading into the games then you can be well-positioned for nice value and big profits. We'll look at the specifics of different events closer to things, but for now it's a good time to look at some of the most interesting betting opportunities that typically present themselves. Think of this as a guide to what to start getting excited about:
Basketball: The men's tournament is always a good one. This year's will likely lack a bit of the sparkle of some in the past - the novelty has worn off, and the excitement among players doesn't seem to be what it has been. You can't complain about any international tournament featuring NBA players, though, so even if it isn't great it's still better than a lot of things. The value in particular can come in the preliminary round when teams that lack big-name players can perform ahead of the expectations of casual bettors.
Golf: Golf makes the return to the Olympics after a very long absence. This will not be mistaken for another major. The number of players each country can send limits the field dramatically, a number of big-name stars have opted out over fears about health and safety, and the format for the tournament is silly. Still, it's a chance to bet on golf on a big stage, and plenty of you will know that good money can be made betting on golf if you are prepared and careful.
Track and field: As has been the case for the last two games, all eyes will be on the ridiculously-freakish Usain Bolt. He's heavily-favored yet again in both the 100 and 200, but his age and lighter race schedule make things more interesting than last time around. It will likely be hard to find value in those races, but the high-profile races are never the most interesting, anyway. What is handy about track and field from a betting perspective is that a lot of events play out true to form. There are solid favorites, they have competed enough that we can get a sense of their form coming in, and oftentimes they come through. Track can be a great place to invest at a reasonably low risk if you are prepared.
Swimming: Swimming is even more true to form than track a lot of times. More significantly, it is a very streaky sport, and competitors compete a lot during the games, so once a swimmer gets hot and starts to win they can often win multiple times. The value can be tough to find - especially if it is American swimmers who are hot.
Water polo: I don't know the first thing about water polo. I have paid attention to it precisely twice in my life - the last two Olympics. I have learned a couple of things, though. First, a lot of people in other parts of the world really do care about the sport, and they write about it a lot. Very good information is surprisingly easy to find online. Second, armed with that good research, it's a sport that can play out pretty much as expected oftentimes. American betting markets tend to offer odds on water polo, but the action isn't heavy, and value can be found. I have enjoyed betting on the sport the last two Olympics, and I am licking my lips over the prospect again here.
Triathlon: For the last sport on this list you were probably expecting something like soccer or tennis. I don't love any of those at the Olympics - the tennis tournaments are too quirky at the Olympics because there are fewer players from big countries and the level of focus is different for different players, and the youth of the rosters in soccer is a challenge. The women's soccer field is the only really compelling bet among them, and the level of talent is so inconsistent there that even that isn't ideal. Where I have found interesting value in past Olympics, though, is in triathlon. I will admit that I am interested in the sport and follow it somewhat all year so maybe I have a bit of a bias. There is more than that, though. The competitors compete against each other very consistently, so it is very easy to know how they stack up and which contenders are the strongest. Different courses play to different strengths, and we are lucky enough to have large enough sample sizes from past races to know which racers will benefit from the course. It's a sport in which it is fairly easy to figure out the most likely winners, and there can be enough value at times to bet on multiple contenders and get creative with your bet structure. Check it out.
Doc's Sports has had a winning tradition for more than four decades. Don't believe us? Try us out for free, and we are convinced you will be a believer. Get $60 worth of free sports picks - members' picks just like our paying clients get - here .
Read more articles by Trevor Whenham