Olympic Men's Golf Odds with Picks and Expert Betting Predictions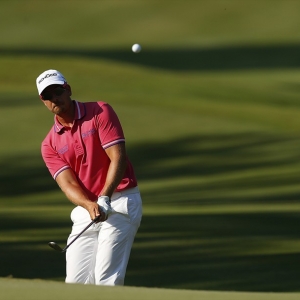 I was of the opinion that including golf in the Olympics was a stupid idea when it first came up. As we near the debut of the sport I now believe that I underestimated just how stupid it is. Judging by the guys who have chosen not to play - pretty much all of the best players on the planet - they don't care about this tournament, so it's tough for us to care about it.
We just watched a major with a full field - and another one a couple weeks before - so this seems anticlimactic. They are playing on a course that didn't exist until recently in a city that doesn't really play golf. They could have salvaged things somewhat with an interesting format, but instead of somehow incorporating match play they have chosen to play just a standard stroke play tournament. There isn't even a team component - only individual medals are awarded.
So, it's a tournament on an untested course lacking tradition, and it features a solid-but-not-great field. Isn't that the same thing we see for 20 weeks on the PGA Tour every year? While I am obviously not excited about the tournament, there are odds posted, and anything you can bet on can't be all bad. Here's a look at how things set up (odds are from Bovada):
Henrik Stenson, Sweden (+575): Stenson is the hot hand. He was incredibly impressive at the Open Championship, claiming victory in a showdown for the ages with Phil Mickelson. He also won three weeks earlier on the European Tour. The problem, though, is that the June win was his first in two years, and he last won on the PGA Tour in 2013. He's also 40, which puts him on the trailing edge of his golfing prime. He is obviously capable, and playing great, but it's tough to see him as a true and solid favorite. No value here.
Sergio Garcia, Spain (+750): If Sergio Garcia is the second betting choice in a golf tournament then it isn't much of a tournament. Garcia won the Byron Nelson in May, but that was his first win anywhere since 2014 and his first on the PGA Tour since 2012. He has been underwhelming in majors this year and has never won one despite numerous close calls. He's not exactly a big game guy. At this price I can't think of a single reason to back him,
Justin Rose, Great Britain (+1250): Rose won in April and October of last year, and he hasn't since. His last significant win was the U.S. Open back in 2013. He was strong in major championships last year but has been less impressive this year. He's not at the top of his game, and I struggle to justify him as the third choice in the field.
Bubba Watson, U.S. (+1400): Watson has a win this year, and his two Masters titles are proof that he can shine on big days. Since his last win at Augusta in 2014, though, he has just been terrible in majors - he has missed four of 11 cuts, and a tie for 21st is his only result better than 37th. It's hard to know if his big game mojo is gone or just resting. I don't love where he is at, but in this field at this price you could do worse. We get a final chance to see where Watson and two of the other three Americans are at before the Olympics - the Travelers Championship is this weekend in Connecticut, and they are in that field.
Rickie Fowler, U.S. (+1400): Fowler had an incredible run in the majors in 2014 - two seconds, a third and a fifth. He has lost that momentum entirely, though - he has missed three of eight cuts since, and since a 12th in the 2015 Masters he hasn't placed better than 30th. I know that this field in no way feels like a major, but I'm using them as the most common comparison because there is at least a chance that the excitement of the Olympics and the pressure of representing their countries will capture the imagination of these players. His last really good tournament was the Wells Fargo in early May. He's not in form. I'll pass.
Martin Kaymer, Germany (+1600): Kaymer doesn't have a win since the he took the U.S. Open in 2014. That's quite a dry spell. He was seventh at the PGA Championship this year, though, so he's found a bit of form. I find it hard to get too excited by him - the flaws outweigh the excitement -- but that's the recurring theme here. I'm not betting on him, but I wouldn't argue with you if you did.
Danny Willett, Great Britain (+2200): Willett was very impressive in winning the Masters, and he had a strong third in Europe in May, too. Since then, though, he has not shown a lot of form. Still, he's not a lot harder to love than most of the guys ahead of him on this list, and his price is higher. He's definitely worth a look.
Want free sports betting picks? Doc's Sports has you covered - get $60 worth of picks free from any of Doc's Sports expert handicappers. Click here for free picks (new clients only).
Read more articles by Trevor Whenham