Sports Betting Tips Weekly: Hot and Cold Wagering Options
by Victor Ryan - 3/4/2016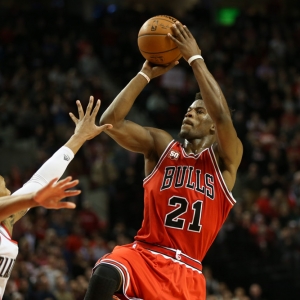 With the major conference tournaments on tap for next week, this edition of the hottest and coldest bets in sports will look at teams streaking against the spread and what that could foreshadow for the upcoming postseason.
In addition to college basketball, we'll also break down a pair of Eastern Conference teams in the NBA that are heading in decidedly opposite directions. Let's get started.
College Basketball
Utah (23-7 SU, 15-13-1 ATS, five straight wins)
The Utes and sophomore forward Jakob Poeltl have been perhaps the biggest story in the Pac-12 this season. Utah's current five-game winning streak both straight up and versus the number, which includes a season-defining victory over nationally-ranked Arizona last week, has helped them rise to No. 13 in the AP poll and are just a game back of Oregon in the Pac-12 race with one game remaining. Poeltl has been magnificent for Utah and is a legitimate National Player of the Year candidate. He has shot 66.7 percent from the field while leading the Utes in both scoring (17.6 ppg) and rebounds (9.1).
The potential problem with Utah is everything rests with Poeltl. Yes, there are a couple other nice players for the Utes, but as goes Poeltl so goes Utah. Even for a player of his caliber, to carry a team for four games in four days like in the Pac-12 Tournament seems a tall task.
Utah will close the regular season against Colorado on Saturday. If they win and Oregon loses to USC on Saturday, the Utes would finish as Pac-12 co-champions.
Other hot college basketball bets: Western Carolina (15-16 SU, 16-9-1 ATS, eight straight wins), California (21-8 SU, 17-12 ATS, seven straight wins) UNC Greensboro (14-17 SU, 14-11 ATS, five straight wins), Boise State (20-10 SU, 15-12-1 ATS, five straight wins), Virginia Tech (17-13 SU, 15-8-1 ATS, four straight wins), Vanderbilt (19-11 SU, 15-13 ATS, four straight wins), Butler (20-9 SU, 15-13-1 ATS, four straight wins), Columbia (20-9 SU, 10-9-1 ATS, four straight wins).
Iowa (20-8 SU, 14-13 ATS, five straight losses)
A month ago Iowa looked like a potential No. 1 seed, but that ship has sailed following five straight losses both straight up and against the number. The latest was an 81-78 straight up loss to Indiana as a 5-point home favorite on Tuesday. A major reason for the Hawkeyes' slide is they've gone cold from the field. For the season, they've shot a respectable 45.6 percent overall from the floor, but they haven't approached that number during the losing streak. There are reasons for optimism with Iowa, however. They feature four senior starters, including leading scorer Jarrod Uthoff (18.4 ppg), who have experience dealing with the conference-tournament meat grinder. And this really is a good shooting team, so perhaps this is just the typical slump most teams will go through during the course of the season.
Iowa closes the regular season at Michigan on Saturday. The Big Ten Tournament opens March 9.
Other cold college basketball bets: Quinnipiac (9-20 SU, 6-18 ATS, eight straight losses), Mercer (18-13 SU, 12-14 ATS, seven straight losses), Texas-Arlington (20-9 SU, 15-12 ATS, five straight losses), Rutgers (6-24 SU, 9-17 ATS, five straight losses), Wright State (19-12 SU, 12-18 ATS, four straight losses).
NBA
Boston Celtics (37-25 SU, 34-26-2, three straight wins)
The Celtics have been a profitable proposition this season, and things have been going particularly well of late. They have gone 10-3 SU in their last 13 games and have reeled off four straight wins against the spread. Coach Brad Stevens has done in amazing job developing the young Celtics since his arrival in 2013. Led by All-Star guard Isaiah Thomas' 21.6 points per game, Boston has averaged 106.1 ppg this season to rank No. 4 in the NBA in scoring. Additionally, listen to this stat: the Celtics are just one of five teams in the Top 10 in both offensive and defensive efficiency. The other four? How about Golden State, San Antonio, Cleveland and the Clippers, NBA championship contenders all.
The best part of the Celtics is, although they are young, they are a complete team that's well-balanced. Six players average double-digits in scoring. There are no discernible holes, and this team will only get better with experience. If you haven't already, it might be time to jump on the Boston bandwagon.
Next up for the Celtics is home against the Knicks on Friday, at Cleveland on Saturday and home versus Memphis on Wednesday.
Other hot NBA bets: Miami Heat (35-26 SU, 33-27-1 ATS, three straight wins), Atlanta Hawks (33-28 SU, 29-30-2 ATS, three straight wins).
Chicago Bulls (30-30 SU, 23-37 ATS, four straight losses)
The Bulls have seemingly come apart at the seams under first-year coach Fred Hoiberg. Since suffering a blowout loss to the Clippers on Jan. 31, Chicago has dropped 11 of 15 SU and is currently riding a four-game losing streak against the number. Injuries have been a factor as leading scorer Jimmy Butler has been out since early February, but that doesn't excuse the dumpster fire that has become the Bulls. The good news for Chicago is Butler is listed as probable to return Saturday against Houston. Perhaps that can turn things around, but the bigger picture with the Bulls is they have simply not bought in to Hoiberg as an NBA head coach. Unless that changes, Chicago's struggles are likely to continue.
Next up for the Bulls is home against the Rockets on Saturday, home versus Milwaukee on Monday and at San Antonio on Thursday.
Other cold NBA bets: Utah Jazz (28-32 SU, 28-31-1 ATS, six straight losses), Sacramento Kings (24-35 SU, 25-33-1 ATS, four straight losses)