This Week in Sports Betting, A-Z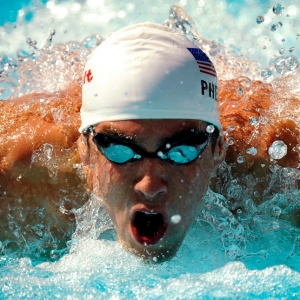 A. Andy Murray . With no rest after capturing the gold medal in men's singles at the Rio Olympics, Murray finished runner-up at last week's Cincinnati Masters. The world No. 2 did not drop a single set before losing in the title match to 2014 U.S. Open champion Marin Cilic. Murray is a +180 second choice at Bovada Sportsbook to win the U.S. Open, which begins next Monday.

B. Brian Kelly . Last weekend was not a good one in South Bend, where six Notre Dame football players were arrested in two separate incidents. Head coach Brian Kelly kicked senior safety Max Redfield off the team, and senior cornerback Devin Butler is suspended indefinitely."There are times when a player's conduct so clearly fails to meet the standards I have set for our football team," Kelly stated, "that it is appropriate to take action independent of any decision that might be made by the Office of Community Standards. This is such an instance."

C. Conor McGregor . McGregor beat Nate Diaz by majority decision in last Saturday's UFC 202 showdown. Floyd Maywether and Manny Pacquiao would have to wage several hundred 12-round fights to deliver as much action as McGregor and Diaz did in 25 minutes.

D. Darren Sharper . The former NFL safety was sentenced last week to 18 years in prison for drugging and raping as many as 16 women in four states. Big gulps, huh? Alright. Welp, see ya later!

E. Enrique, Luis . With permission from the FC Barcelona manager, Neymar will not rejoin his Spanish club until September. Neymar, who scored the gold medal-clinching goal to cap off a shootout against Germany last Saturday night in Rio, had been expected to play for Barca this week. But he will instead stay in Brazil through the international break that runs into next month. MyBookie.ag has Barcelona as a -160 favorite to win La Liga.

F. Felix, Allyson . American women at the Olympics: simply dominant. None have been more dominant in track and field than Felix, who captured a record fifth career gold medal when 4x400 relay team emerged victorious.

G. Gold medals . Brazil may not have won the medal count or secured the most golds (did anyone have a chance to even compete with the United States?), but the host nation got the job done in two of its most coveted sports. In addition to the men's soccer triumph, the men's volleyball team swept Italy three games to zero in the final. Yes, it was quite an end to the Olympics for Brazil.

H. Henry, Malik . Florida State has suspended its freshman quarterback indefinitely for a violation of team rules, head coach Jimbo Fisher announced last weekend. Senior Sean Maguire is also out for the next few weeks with a foot injury, so redshirt freshman Deondre Francois is likely to start the Seminoles' season opener against Ole Miss on Sept. 5. FSU is +1000 to win the National Championship, according to Bovada Sportsbook.

I. Interview . We saw more of Ryan Lochte's interview with Matt Lauer on NBC over the course of the last few days of the Olympics than we did of the actual Olympics. That's exactly how Lochte would want it-aside from that minor detail of losing all four of his endorsement deals in the process.

J. Juan Martin Del Potro . To the surprise of no one, but perhaps to the chagrin of some American players, Del Potro got a wild card into next week's U.S. Open. The 2009 champion and recent silver medalist in Rio needed a wild card because he is ranked 142nd in the world as a result of recurring wrist problems.

K. Kris Bryant . Bryant became the second player since 1913 (Joe Carter, 1986) with multiple five-hit, two-homer games in the same season when he went 5-for-5 with two homers, 5 RBIs, and four runs in the Cubs' 9-6 win over Milwaukee last Thursday. The star third baseman is on a current six-game hitting streak with five dingers in those six.

L. Luke Donald . A victory at last week's Wyndham Championship would have given Donald entry into the Masters, which he did not qualify for this season for the first time since 2004. But there was not much he could have done, because Si Woo Kim took control of the tournament with a second-round 60 and shut the door with rounds of 64 and 67. Donald went 65-68-64-67 to finish in second, five strokes back of Kim.

M. Marcell Dareus . Prior to last Saturday's game against the Giants, Buffalo's star defensive tackle announced that he would enter rehab for substance abuse. After the game, Dareus was seen partying at a local Buffalo nightclub. Okay. 5Dimes Sportsbook has the Bills as +2.5 underdogs at Washington on Friday.

N. New Orleans . The Big Easy will replace Charlotte as the site for the 2017 NBA All-Star Game. It will be the second all-star weekend in New Orleans in the span of four years, after the NBA got out of dodge from Charlotte in the wake of North Carolina's controversial House Bill 2, which discriminated against the LGBT community.

O. Ole Miss . Running back Jordan Wilkins is academically ineligible for the 2016 season. The athletics department took responsibility for an "administrative error" related to Wilkins' not making enough progress toward his degree in a certain amount of time. He rushed for 379 yards and four touchdowns last season and was competing with Akeem Judd for the 2016 starting job.

P. Playoffs . Playoffs?!?! Yes, we're talkin' about playoffs. Golf's version begins this week at The Barclays. Jason Day is a +730 favorite at BookMaker to win the tournament.

Q. Quarterback . It appears that Tim Tebow agrees he is no longer a quarterback. Now he is trying to prove that he can play professional baseball, and he has the attention of 20 major-league teams. Tebow will hold a workout next Tuesday in Los Angeles.

R. Robert Griffin III . Cleveland fell to Atlanta last week, but RG3 played well enough. He completed six of eight passes for 96 yards and two touchdowns while also rushing three times for 36 yards. Griffin left with the Browns leading 13-10 at halftime on the way to a 24-13 loss. Cleveland is a +4 underdog at Tampa Bay on Friday, as indicated by MyBookie.ag.

S. Serena Williams . Serena is still No. 1 in the world, and she just clinched tying Steffi Graf's record of 186 consecutive weeks in the top spot. It would have been different if Angelique Kerber had survived only one more match last week in Cincinnati, but with a chance to become No. 1 for the first time the German lost in the final to Karolina Pliskova.

T. Tom Brady . The Patriots' quarterback isn't suspended for the preseason, but he did not play against Chicago last Thursday because of a sliced thumb. It's just one of several injuries being dealt with by New England. Running back Dion Lewis will need a second knee surgery on his torn ACL from 2015, offensive tackle Sebastian Vollmer underwent shoulder surgery and is now heading to injured reserve, and guard Shaq Mason recently broke his hand. BetOnline Sportsbook has the Pats as +700 favorites to win the Super Bowl.

U. Usain Bolt . For a third consecutive Olympics, Bolt won the 100, the 200, and the 4x100 relay. The triple-triple. Bow to his greatness.

V. Valencia, Danny . Just when you thought things could not get any worse for the 54-72 Oakland Athletics, who are 19 games out of first place in the American League West, they did. Valencia and Billy Butler were involved in an undisclosed spat last Friday, after which Butler missed games on Saturday and Sunday due to nausea and vomiting. "No comment," said Valencia, who also sat out the series finale against the White Sox. "What happens in the clubhouse stays in the clubhouse."

W. Walsh Jennings, Kerri . Walsh Jennings took her first-ever loss at the Olympics, but she took it like a champ. After falling in the semifinals to Brazil, she and April Ross came back from a set down to beat the other Brazilian team for the bronze medal in women's beach volleyball. Walsh Jennings, 38, is now a four-time Olympic medalist (three golds, one bronze).

X. Xander Bogaerts . Just as it should be, the AL East race is the best among all MLB divisions. Boston and Toronto are tied for first, with Baltimore only two games back. Bogaerts has been a big reason for the recent success of the Red Sox, who are 10-2 in their last 12 games. The 23-year-old shortstop is batting .310 and he has hit safely in nine of his last 12 games, with three multi-hit performances in his last five. Boston (Porcello) is a -153 favorite at Tampa Bay (Andriese) on Wednesday, per Bovada Sportsbook.
Y. Yankees . Someone just did something that no the player in the history of the New York Yankees has ever done-and that someone's name is…Gary Sanchez?!?! Yes, Sanchez became the first Yankee to hit eight home runs in his first 19 games. The 23-year-old catcher capped off the feat by going deep twice in Monday's 7-5 loss to Seattle.

Z. Zero . That's how many wins Stephen Strasburg has in his last three starts for the Nationals. In his first 20 outings of the season, he compiled a 15-1 record. He is now 15-4 with an ERA that has ballooned from 2.63 to 3.59 in the span of three starts, during which Strasburg gave up 19 runs in 11.2 innings. The 28-year-old has since been placed on the DL with elbow soreness. Washington is +425 at GT Bets to win the World Series.
Read more articles by Ricky Dimon