This Week in Sports Betting, A-Z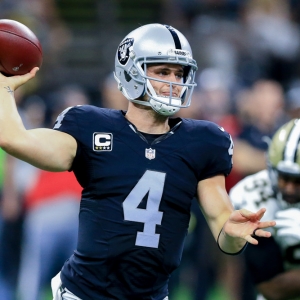 A. Aroldis Chapman . Chapman is taking his talents from the lovable losers to the evil empire. Well, the Cubs are not losers anymore and the Yankees are not as evil as they once were given how little winning they have done of late. In any case, the flame-throwing closer signed a five-year, $86 million deal with New York last week after helping the Cubs win their first World Series in 108 years. The Yankees are +1300 at MyBookie.ag to win the World Series.

Free $60 in Member Sports Picks No Obligation Click Here
B. Baylor
. The Bears' football program has found its replacement for Art Briles in Matt Rhule. Formerly head coach at Temple, Rhule was hired last Tuesday with a seven-year contract. Baylor went 6-6 during this regular season under interim coach Jim Grobe.

C. Chris Sale . Boston won the Sale sweepstakes over Washington and a couple of other contenders. The Red Sox landed the former White Sox ace last week in a deal that sent a group of prospects, including prospect Yoan Moncada and Michael Kopech, to Chicago. Buyer beware: Sale does not like wearing alternate uniforms.

D. Derek Carr . Struggling with a dislocated right pinky finger to go along with tough weather conditions and an even tougher Chiefs' defense, Oakland's QB finished a mere 17-of-41 for 117 yards with no touchdowns or interceptions in his team's 21-13 setback last Thursday night. The Raiders had won six in a row and were leading the division at 10-2 prior to Week 14. Now Kansas City stands atop the AFC West thanks to the head-to-head tiebreaker (K.C. also beat the Raiders 26-10 on Oct. 16). Oakland is a -3 favorite at San Diego on Sunday, per GT Bets.

E. Earnhardt Jr., Dale . Earnhardt has been given the green light for NASCAR's 2017 season after completing a successful test run in Darlington last week. He missed the last 18 races of this year following a concussion sustained in June at Michigan International Speedway.

F. Five . That's how many games the Heat had lost in a row prior to Monday's 112-101 home win over Washington. Bad news despite the victory: they are still 8-17 on the season. Worse news: LeBron James and Dwyane Wade ain't walkin' through that door.

G. Golden Knights . The NHL's Las Vegas expansion team is running into trouble with its name. Soon after unveiling themselves as the Golden Knights, they had their trademark application denied by the U.S. Patent and Trademark Office. The office said last week that the logo is too similar to that of…wait for it…the College of Saint Rose in New York, which is also the Golden Knights. An appeal can be made until early June.

H. Heisman Trophy . Although stellar, the college career of Clemson quarterback Deshaun Watson will come and go without a Heisman Trophy. Louisville QB Lamar Jackson bagged the honor last Saturday, accruing 2,144 points in the voting to Watson's 1,524 (nobody else had more than 361). Watson finished third last year behind Derrick Henry and Christian McCaffrey. Bovada Sportsbook has Clemson at +550 to win the College Football Playoff.

I. Ian Desmond . Desmond signed a five-year, $70 million deal with the Rockies last week. He is expected to play first base. The 31-year-old was Washington's starting shortstop for the first six seasons of his career before he played center field for Texas in 2016. With the Rangers, Desmond batted .285 with 22 homers and 86 RBIs.

J. Jackson, Phil . The Knicks' president has taken some heat stemming from recent comments about LeBron and Carmelo Anthony. On Monday, Jackson took some heat from Jay Z. While introducing LeBron as the SI Sportsperson of the year, Jay Z called LeBron, "the son who honors and worships his mother, Gloria. The friend who put his posse in position." Well done. The Cavaliers are +270 at BookMaker to win the NBA title.

K. Kansas . The Jayhawks indefinitely suspended sophomore forward Carlton Bragg Jr. last Friday after he was accused of pushing his girlfriend down a flight of stairs and charged with one count of battery. Bragg, whose next scheduled court date is for Dec. 27, started five times and played in each of Kansas' first nine games while averaging 7.8 points and 5.3 rebounds.

L. Lane Kiffin . Kiffin lost out on the Houston head coaching job to Major Applewhite. He then settled on Florida Atlantic, who hired him on Monday. What are the chances that this is a lengthy marriage that ends well? Let's just say, "not good." Houston is a -3.5 favorite over San Diego State in Saturday's Las Vegas Bowl, according to BetOnline Sportsbook.

M. McCaffrey, Christian . McCaffrey (remember him?) announced last week that he is forgoing his senior season and heading to the NFL. Stanford's star running back finished second in the 2015 Heisman race but did not even get invited to New York this year. Still, he had a stellar regular season with 1,603 rushing yards, 310 receiving yards, and 16 total touchdowns.

N. Novak Djokovic . Djokovic no longer has the No. 1 ranking. He also no longer has Boris Becker in his coaching corner. The two parted ways last week following a three-year partnership, during which Djokovic won six of his 12 Grand Slam titles.

O. Oilers . Connor McDavid, Edmonton's No. 1 overall pick in 2015, has only one goal in his last seven games and his team had lost four in a row prior to last Sunday's date with Winnipeg. But he and the Oilers got a big assist of sorts from Patrik Laine, the Jets' No. 2 overall pick in 2016. With the score tied 2-2 midway through the third period, Laine inexplicably flicked a rebound off the boards into a wide-open net. Unfortunately for Laine, it was hisown net. The Oilers held on for a 3-2 victory. MyBookie.ag has Edmonton at -110 to beat visiting Columbus on Tuesday.

P. Penalty kicks . The Seattle Sounders won a championship despite putting a grand total of zero shots goal in 120 minutes. Congratulations? Or something? Seattle played to a 0-0 tie in last Saturday's MLS Cup and ended up beating Toronto FC 5-4 on penalty kicks. Toronto, meanwhile, finished with 19 shots (seven on goal).

Q. Quarterbacks . It was an especially tough Sunday for two in particular. Russell Wilson threw five interceptions in Seattle's 38-10 loss at Green Bay. Ryan Tannehill suffered an apparent torn ACL in Miami's 26-23 win over Arizona. An MRI later revealed that Tannehill sustained only sprains to his ACL and MCL. No MRI can change the fact that-yes-Wilson threw five interceptions. The Seahawks are +250 at GT Bets to win the NFC.


R. Robert Griffin III . Thirteen down. Three to go. The Browns changed quarterbacks (what's new?), but that did not change the outcomes of their games. With RG3 at the helm, Cleveland fell to 0-13 on the season with a 23-10 home loss to Cincinnati last weekend. 5Dimes Sportsbook has the Browns as +10 underdogs at Buffalo in Week 15.

S. Salaam, Rashaan . The former University of Colorado star, who won the 1994 Heisman Trophy, died of an apparent suicide last week. He was 42 years old. R.I.P.

T. Triple-doubles . Russell Westbrook's streak of seven consecutive triple-doubles came to an end this past Sunday. It leaves him tied with Michael Jordan for the longest such streak in NBA history. Westbrook still turned in a double-double with 37 points and 12 rebounds in a 99-96 win over Boston.

U. UCLA . Michigan was allowing only 58 points per game prior to last Saturday. UCLA pinned a lot more than that on the Wolverines in a 102-84 victory. The Bruins are now 10-0 with eight double-digit wins, a seven-point defeat of Texas A&M in the final of the Wooden Legacy, and a 97-92 upset of Kentucky at Rupp Arena. UCLA is +800 at BetOnline Sportsbook to win the National Championship.

V. Volunteers . Trey Smith, ESPN's No. 1 overall recruit, signed with Tennessee last week. The 6-foot-6, 299-pound offensive tackle from Jackson, Tenn. chose the Vols over Alabama, Clemson, Notre Dame, Ohio State, and Ole Miss.

W. Water bottle challenge . You know you're not competitive when the other team is so bored that it resorts to competing in the water bottle challenge on the bench. LeBron and some other Cavaliers flipped bottles-onto the court during play, in fact-while they led the Knicks by 31 points late in the fourth quarter last Wednesday. Cleveland eventually won 126-94. LeBron and company were less successful with the bottles. The Cavs are -15.5 home favorites over Memphis on Tuesday, per Bovada Sportsbook.

X. Xavier . The Musketeers stopped a two-game losing streak by taking care of Utah 77-69 this past weekend."After you take two losses back-to-back, there's not much that needs to be said," forward RaShid Gaston explained. "You approach it with the right mentality: by any means necessary, you've got to get the win." If only the Browns felt the same way after losing 13 games in a row….


Y. You won . If you had Le'Veon Bell on your fantasy team in Week 14, you won. Bell abused the Bills to the tune of 298 yards from scrimmage and three touchdowns in Pittsburgh's 27-20 road win. He rushed 38 times for 236 yards to go along with four receptions for 62 yards.

Z. Zags . Gonzaga is undefeated at 9-0 so far this season with two Top-25 wins (over Iowa State and Arizona) in addition to a 27-point beatdown of Washington and a 77-72 victory over Florida. A road date with Tennessee this weekend is one of the Zags' toughest remaining regular-season games.
Read more articles by Ricky Dimon