Case of the Mondays: Rough Week for Texans On and Off the Field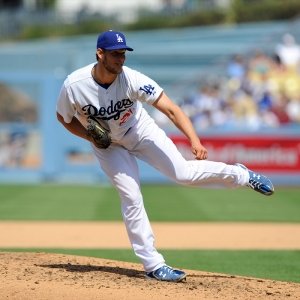 The Houston Texans' week started with owner Bob McNair likening NFL players to inmates. It ended with a last-minute loss to the Seattle Seahawks. While the Texans still have time to get back on track, the same may not be able to be said for the Chicago Bears-and certainly not for tight end Zach Miller. And although Sunday got off to rough start for Houston sports fans, it ended with quite a bang.

Odds provided by BetOnline Sportsbook unless otherwise indicated.

Free $60 in Member MLB Picks No Obligation Click Here
Houston Texans
. At an NFL owners meeting earlier this month, McNair said, "We can't have the inmates running the prison" while referencing the league's ongoing player demonstrations. Needless to say, those comments have caused an uproar in Houston and everywhere else. Most of the Texans protested by kneeling during the national anthem before their attention turned to football. They took leads against Seattle on six occasions during a crazy contest in which a total of eight lead changes took place. The Seahawks earned the one that mattered most, scoring on an 18-yard touchdown pass from Russell Wilson to Jimmy Graham with 21 seconds remaining for a 41-38 victory. Houston is +180 to win the AFC South (
MyBookie.ag
).
Zach Miller
. Talk about adding insult to injury…. Miller suffered a nasty knee dislocation in his left leg while making an apparent touchdown catch in the third quarter of the Bears' 20-12 loss to the New Orleans Saints. After Miller was carted off the field and a review ensued, it was eventually determined that he lost control of the ball and the call was overturned. Chicago settled for a 44-yard field goal on the next play, cutting its deficit to 14-6. Miller is obviously out for the season and even his career could be in jeopardy.
The Saints are -7 home favorites
over the Tampa Bay Buccaneers in Week 9.
Jim McElwain
. Somehow Tennessee head coach Butch Jones survived a 41-0 home loss to Georgia and-as of Monday morning-is still surviving. The same cannot be said of McElwain. A 42-7 setback against the Bulldogs sealed his fate as Florida's head coach, and losses to Michigan, LSU, and Texas A&M were additional factors. Making unsubstantiated claims that he and his family had received death threats also did not help McElwain, to say the least. With the Gators at 3-4 through seven games in McElwain's third season, he got the boot on Sunday. Defensive coordinator Randy Shannon
has been named the interim. Jon Gruden is a +250 favorite to be Tennessee's head coach next season.
Penn State
. In 2016, the Nittany Lions treated their home crowd to a 24-21 comeback win over Ohio State after they dominated the fourth quarter by a 17-0 margin. Oh, how the tables turned this time around. With home-field advantage in Columbus, the Buckeyes outscored Penn State 19-3 in the final frame en route to a stunning 39-38 victory. Saquon Barkley returned the opening kickoff 97 yards for a touchdown and scored on a 36-yard run in the second quarter, but he was otherwise held in check and the visitors scored just 10 of their 38 points in the second half. Barkley finished with a mere 44 yards on 21 carries as Ohio State quarterback J.T. Barrett joined him at the top of the Heisman Trophy race.
Penn State is a -7.5 favorite
at Michigan State on Saturday night.
Los Angeles Dodgers
. Once things started getting wild when it was still Sunday night, it just seemed like what turned out to be one of the wildest games in Major League Baseball history would be won by the team with the last at-bat. And that's exactly what happened. In Game 5 of the World Series, the Houston Astros battled back from three different deficits-including twice from three runs down-and then blew a three-run lead of their own before finally outlasting the visiting Dodgers 13-12 in 10 innings. It lasted five hours and 17 minutes and ended at 1:38 on Monday morning. Los Angeles ace Clayton Kershaw failed to maintain leads of 3-0 and 7-4, eventually finishing with a line of six runs allowed on four hits and three walks in 4.2 innings. Houston (Verlander) is a -107 favorite at the Dodgers (Hill) in Game 6 on Tuesday.
Lonzo Ball
. Summer League competition ain't walkin' through that door. Ball, the MVP of the NBA's summer developmental program and No. 2 overall pick of the Lakers, is off to a slow start through six games of the main event. The 20-year-old is shooting just 31.1 percent from the floor while averaging a respectable 10.0 points, 7.7 assists, and 7.5 rebounds per contest. Los Angeles posted a big overtime win over Washington last Wednesday but then endured successive losses to Toronto and Utah. Ball posted the following on Twitter after the setback against the Jazz: "If you not with us now don't be with us later... we gone figure it out". Ball is +250 to be NBA Rookie of the Year (MyBookie.ag).
Chicago Blackhawks
. A loss to the Vegas Golden Knights is understandable. After all, everyone is losing to the Golden Knights these days. But the Blackhawks followed up Tuesday's setback with losses to Nashville on Friday and Colorado on Saturday. In addition to its three-game skid, Chicago is also 1-4-1 in its last six outings after starting the season 4-1-1. The Blackhawks have scored just 17 goals in their last eight games after lighting the lamp 21 times in their first four outings. Vegas, meanwhile, is a +151 road underdog against the Islanders on Monday.
Read more articles by Ricky Dimon