Case of the Mondays: Mets Falling Out of Contention, Yankees Must Get Going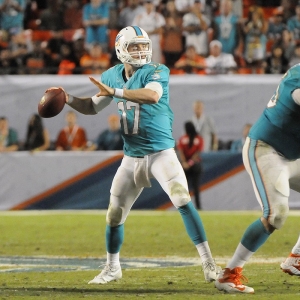 There will be no Subway Series in the Fall Classic for the first time since 2000. The Yankees have a chance to be part of the festivities, but the Mets not so much. And even the Yankees need to start picking up the pace if they want to win the division and avoid a one-game playoff in the American League wild-card round-or at the very least maintain their lead in the wild-card race. They are 3-5 in their last eight games heading into a very important week with six games against AL East foes.

Odds provided by BetOnline Sportsbook unless otherwise indicated.

Free $60 in Member Sports Picks No Obligation Click Here
Gary Sanchez
. Sanchez is capable of hitting home runs at an alarming rate, but his defense is not up to the same standard. As such, the Yankees' all-star catcher was benched on Sunday and replaced by backup Austin Romine. Manager Joe Girardi had said that Sanchez would be in the lineup, but Girardi changed his mind after being impressed with Romine's performa
nce behind the plate a day earlier. "I was expecting to be in the game," Sanchez commented. "I was not in the lineup. I was on the bench…. "The thing is I'm working hard. I'm not perfect." The 24-year-old has 10 errors, 12 passed balls, and is throwing out 35 percent of potential base-stealers. New York beat Oakland 8-1 on Sunday but has been losing ground in the AL East to the Red Sox, who are on a current MLB-best six-game winning streak and lead by three in the division. Yankees' slugger Aaron Judge is +180 to win AL MVP.
New York Mets
. At least the Yankees are still very much in postseason contention. The same cannot be said for their in-city rivals, who needed a huge second-half push to have any chance but are instead going in the opposite direction. Since winning eight of their first 12 games following the all-star break, the Mets are 2-9 in their last 11. They got swept in three straight by the on-fire Dodgers this past weekend, thus falling to 49-60 overall and 13 games out of the National League's second wild-card spot. New York was shut out twice by Los Angeles, giving the struggling team six shutout losses this season. The Dodgers are even money to win the NL Pennant.
Ryan Tannehill
. Tannehill's recent knee injury has been diagnosed as a partially torn ACL. It could require season-ending surgery, and either way the Dolphins' quarterback will miss an extended period of time. As such, Miami signed Jay Cutler to a one-year contract this past weekend.The Dolphins vs. Falcons preseason contest on Thursday night
is a pick 'em
.
Doc Rivers . Rivers remains the Clippers' head coach, but he has been relieved of his front-office duties. Formerly the team's president of basketball operations in addition to his coaching, Rivers is now focusing on the sideline and taking a back seat in the personnel department to Lawrence Frank, L.A.'s executive vice president of basketball operations. "I've owned the team for three years now, and I really better understand what an owner's responsibility is," owner Steve Ballmer explained. "It turns out that running a franchise and coaching are two enormous and different jobs. The notion that one person can fairly focus on them and give them all the attention they need isn't the case. To be as good as we can be, to be a championship franchise, we need two functioning strong people building teams out beneath them." Kyrie Irving is +2000 to play his first game of the 2017-18 campaign with the Clippers.

Da'Shawn Hand . Bad news for Hand: he was charged with a DUI late last month. Good news for Hand: Alabama is not suspending him. "This type of behavior is not acceptable and we are disappointed in Da'Shawn's actions," stated head coach Nick Saban. "We are still gathering information and will evaluate what we need to do in terms of appropriate discipline as we move forward, so better choices and decisions can be made in the future." The only information Saban needed to gather is that the Crimson Tide are facing Florida State in their season opener. When you aren't opening with some opponent like Louisiana-Monroe, you can't afford to be missing a starter at defensive end! Alabama is a +250 favorite to win the National Championship.

Jalen Collins . For the second season in a row, the Falcons' cornerback has been suspended for violating the NFL's performance-enhancing drug policy. Collins missed the first four games of the 2016 regular season and he is docked 10 games this time around. He started Super Bowl LI, in part because Desmond Trufant was sidelined due to injury. "We are extremely disappointed that for the second straight season we are dealing with a suspension for Jalen," general manager Thomas Dimitroff stated. "Such are the consequences when certain choices are made. Our decisions going forward will be based on what [head coach Dan Quinn] and I feel is best for the team." Atlanta is a +155 favorite to win the NFC South.

Zach Johnson . Johnson was the co-leader heading into the final round of the Bridgestone Invitational. A la Matt Kuchar at the recent British Open, Johnson didn't do much wrong with the lead in hand but simply fell victim to a buzz-saw. Hideki Matsuyama fired a Sunday 61 (9-under), carding birdie on four of the last six holes to race away with a five-shot victory. Johnson's 2-under 68 left him in solo second. "I don't want to say it's frustrating," the 41-year-old American said. "I like being pushed…. I'm not mad. I'm not angry or upset. I'm encouraged, you know? Am I a little dejected that my best wasn't good enough this week? Yeah. But that's also good motivation."Rory McIlory is a +550 favorite at MyBookie.ag to win this week's PGA Championship.
Read more articles by Ricky Dimon