This Week in Sports Betting, A-Z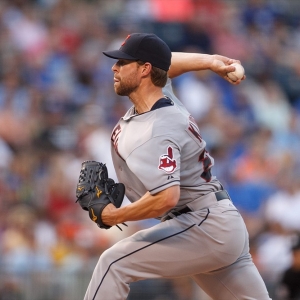 A. Alohi Gilman . You can say "aloha" to Alohi. Gilman, a transfer from Navy to Notre Dame, was denied a final appeal for immediate eligibility by the NCAA on Tuesday. A freshman starter at defensive tackle for the Midshipman last season who made 76 tackles, Gilman can play for the Fighting Irish starting in 2018. Notre Dame is a -4 home favorite over Georgia on Saturday, per MyBookie.ag.

B. Ball in the Family . Yes, LaVar Ball and company have their own reality show: "Ball in the Family" on the Facebook Watch platform. The first two episodes aired last Thursday. After 5.4 million viewed the debut, the second episode got 610,000 views. Now if only the price of their shoes would drop so much!

Free $60 in Member MLB Picks No Obligation Click Here
C. Cleveland Indians
. Not one, not two, not three, not four, not five, not six…. No, the Indians have won an amazing 14 games in a row. They are now 83-56, 11 games ahead of Minnesota in the American League Central and just three behind Houston for the best record in the AL.
D. Dodgers
. Los Angeles is going in the distinct other direction. From totally out of nowhere, the once 91-36 Dodgers have lost 11 of their last 12 games. Perhaps when you're that far ahead in August, ain't nobody got time for the rest of the regular season. They're talkin' about
playoffs
!
L.A. (Kershaw) is a -310 home favorite
over Colorado (Gray) on Thursday night, as indicated by Bovada Sportsbook.
E. Ezekiel Elliott
. Thanks to the power of the appeal, Dallas' second-year running back can play against the Giants in Week 1. An arbitrator on Tuesday refused to lift Elliott's six-game suspension, but based on the timing of the ruling he will not begin serving it until Week 2. At least that's how it stands now. Stay tuned….
F. Francois, Deondre
. Florida State's sophomore quarterback suffered a torn patellar tendon late in the fourth quarter against Alabama and is out for the season. Francois passed for 3,350 yards as a freshman and accounted for 25 total touchdowns. Adding insult to injury, the Seminoles lost to the Crimson Tide 24-7 last weekend.
BetOnline Sportsbook
has Alabama as a +250 favorite to win the National Championship.
G. Georgia Tech
. FSU wasn't the only ACC squad to endure a disastrous opener. Georgia Tech outgained Tennessee 655 to 369, picked up 33 first downs to UT's 18, and dominated the time of possession battle 41:18 to 18:17…. And
lost
. The Yellow Jackets blew a 21-7 late third-quarter lead, missed a 36-yard field goal on the final play of regulation, and eventually fell 42-41 in overtime.
H. Hamlin, Denny
. Hamlin won last week's Monster Cup race in Darlington. However, his car was found to have illegal suspensions and Hamlin's crew chief has been suspended for the next two races.
I.
Irma
. With Hurricane Irma barreling toward Florida, Sunday's Buccaneers-Dolphins game has been postponed until Week 11-when both teams happen to have a bye. Miami (FL) also cancelled its game at Arkansas State due to travel concerns.
J. J.J. Watt
. While we're on the subject of hurricanes, it's not quite all bad news. Watt is helping to spearhead the recovery effort in the wake of Hurricane Harvey, which slammed Houston late last month. As of his most recent update on Wednesday, the Texas' star defensive end had raised more than $27 million.
K. Karlsson, Erik
. Ottawa's star defenseman underwent surgery in June to repair torn tendons in his foot, and he said earlier this week that there is no timetable for his return. Karlsson was third among NHL defenseman last season with 71 points.
L. Luck, Andrew
. Luck is out. Scott Tolzien is in. But there is good news for the Colts. No, they did not save a bunch of money on their car insurance by switching to Geico and no, they did not stay at a Holiday Inn Express last night. Yes, they are playing the Los Angeles Rams in Week 1!
Indianapolis is a +4 road underdog
, according to BetOnline Sportsbook.
M. Mike Leach
. Washington State's wonderfully crazy head coach spent a full five minutes of his Monday press conference talking about Bigfoot and aliens. And it's not even like he was trying to avoid the subject of his team's season opener, because the Cougars won it 31-0 over Montana State.
N. Nadal, Rafael
. It used to be Nadal's fault that he and Roger Federer had never played at the U.S. Open. This time around, roles were reversed. Nadal advanced to the semis, expecting to play Federer for the first time ever in New York, but the Swiss did not hold up his end of the bargain. Juan Martin Del Potro took down Federer in the quarterfinals on Wednesday night.
MyBookie.ag
has Nadal as a -270 favorite over Del Potro on Friday.
O. Odell Beckham Jr.
OBJ, who sustained an ankle injury during the preseason, remains questionable for the Giants' opener against Dallas on Sunday night. He did not practice on Wednesday.
5Dimes Sportsbook
has New York as a +4 road underdog.
P. Players Tribune
. Isaiah Thomas wrote in a recent piece for the website that his trade from the Celtics "hurt a lot." Well, at least they didn't trade him to the Nets! Cleveland will hurt much less.
Q. Questions . After just one game, there are already questions regarding Texas head coach Tom Herman.The Longhorns lost 51-41 to Maryland of all teams, after which Herman defined it as "a heavy dose of reality" for his program. Um, the Texas fan-base does not have time for "reality" unless it's a really good reality.


R. Ray Lewis . The Ravens' former linebacker says Colin Kaepernick would be Baltimore's backup quarterback right now if not for a "racist gesture" on Twitter made by Kaepernick's girlfriend. Head coach John Harbaugh, for one, wants to put a cap on the Kaep saga. "We have two healthy quarterbacks and we're ready to roll," Harbaugh said.

S. Stealing signs . A Boston team illegally stealing information from opponent? Who wouldathunk it! Channeling their inner Patriots, the Red Sox are under investigation by Major League Baseball for using an Apple Watch to steal the signs of Yankees' catchers. "It's part of the game," said Dustin Pedroia. "I don't think this should be news." Um, maybe stealing is part of the game for all Boston franchises, but it's not part of the game for everyone!

T. Thomas, Justin . Nobody on the planet is hotter than Thomas these days. Not even Jordan Spieth. Thomas has won twice in the last month, first at the PGA Championship and again at the FedEx Cup Playoffs event in Boston last weekend. He is now second in the FedEx Cup standings-behind only his good buddy Spieth.

U. UCLA . Well, that's one way to kick off the college football season.The Bruins engineered the biggest comeback in the FBS since 2006 to beat Texas A&M this past Sunday night. A&M led 44-10 with fewer than three minutes remaining in the third period only to see UCLA trim the deficit to 44-17 going into the fourth and get a quartet of touchdown passes from Josh Rosen in the final 13 minutes and 22 seconds. Even the Atlanta Falcons are impressed with that collapse. GT Bets has Rosen at +1200 to win the Heisman Trophy.

V. Venus Williams . No Serena, no problem. American women positively dominated this U.S. Open. Why "dominated" past tense if the tournament is still going on? Well, one is guaranteed to win it. That's right; all four semifinalists hail from the host nation: Venus, Sloane Stephens, Madison Keys, and Coco Vandeweghe.

W. World Cup qualifying .The U.S. men's national team is messing around in its 2018 World Cup qualifying bid, to the extent that failure to qualify has become a real possibility. Despite a recent loss to Costa Rica and a draw against Honduras, the USMNT still controls its own destiny. Wins in its last two and it's in. Anything less, however, would put the team on thin ice.

X. Xabi Alonso . The former Real Madrid star says he thinks the club is capable of winning six titles during its 2017-18 campaign. Cristiano Ronaldo and company have already won the UEFA Super Cup and Supercopa de Espana. They are favored to win La Liga and the Champions League yet again, and the Club World Cup and Copa del Rey are also in the mix. "It is complicated but not impossible," Alonso said. "It can be done." Real is +400 at BookMaker to win the Champions League.

Y. Yesterday . "Yesterday" is when the Red Sox-Blue Jays game that ended on Wednesday began. It lasted 19 innings before being completed near 1:15 in the morning. Boston shortstop Hanley Ramirez delivered an RBI bloop single for the walk-off game-winner in a 3-2 victory.

Z. Zimmer. Mike . Saints' running back Adrian Peterson is making his return to Minnesota for a Week 1 date with the Vikings on Monday. "This game isn't about Adrian Peterson," Zimmer, Minnesota's head coach, commented."It's about the Vikings and the Saints. They've got a lot of great offensive weapons. He's a great player, but this game isn't about Adrian Peterson." Maybe not for him. But it is for us. And it probably is for Peterson, too. Minnesota is +325 at Bovada Sportsbook to in the NFC North.
Read more articles by Ricky Dimon