World Baseball Classic Betting: Most Important First-Round Games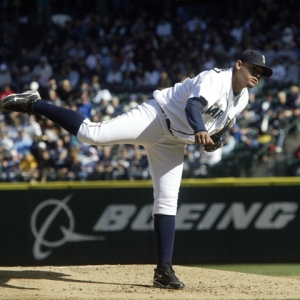 The World Baseball Classic has already started, and it's about to get pretty exciting. The first round is underway, but the best games of the round are left to be played. The tournament doesn't get as much attention as it deserves - from fans or bettors. If you want to dive in and immerse yourself in the tournament then there is no better time than now to get started, and these five games are the ones most worth paying attention to. The games will get more attention in the second round and into the semifinals, but the first round certainly doesn't lack for potential drama:
U.S. vs. Dominican Republic, March 11: This is by far the biggest game of the first round and could very well be a preview of the championship game - though Japan would definitely disagree with that sentiment. These were the co-betting favorites heading into the tournament. The Americans aren't quite as good as they could be because of everyone who chose not to play - without Mike Trout, Bryce Harper or Clayton Kershaw you are fielding well below your best roster - but there is still no shortage of talent for them to utilize. The Dominicans, though, got much fewer declined invitations to join the team. They could be younger, and their pitching could be a little better, but they are going to be able to hit the cover off the ball. This matchup will be a version of the MLB all-star game, and neither team is going to have any interest in losing. The players know each other well, and the lineups will be set up to match each other as well as they can. This is the game of the first round and perhaps the tournament.
Venezuela vs. Mexico, March 12: These are probably the top two teams in Group D, so this game, which is the last on the schedule for the group, will very possibly decide the order in which the two teams advance to the next round. Even better - at least for spectators who have no personal stake in these teams - it could be a showdown for one spot if Puerto Rico has a strong tournament. Mexico is hosting, so the crowd will be intense for this one. Both teams are talented and have MLB-heavy rosters. Mexico has strong starting pitching and a really good bullpen but probably wishes that they had a few more big bats. Venezuela isn't as strong on the mound - Felix Hernandez can't start every game - but is dramatically deeper at the plate. Mexico will likely be a home underdog in this one but one with more than a fighting chance.
Japan vs. China, March 10: Japan has already opened their tournament by beating up on Cuba. They are going to run away with this group, and they were right behind the U.S. and the Dominican Republic in futures heading into this tournament. This game, which is the final game of the group and could potentially have some playoff implications for the Chinese, has some rivalry potential. Mostly, though, it's just fascinating because of how little American fans know about either team. The MLB influence on the Chinese team is just the ancient former player Bruce Chen, who had a forced retirement due to lack of interest in 2015. Chen played for his native Panama in the first two World Baseball Classics. Everyone else on the team plays mostly in China, with one from Australia and one in the minors. Japan's squad is even more obscure for our tastes - Houston outfielder Nori Aoki is the only guy on the roster who doesn't play in Japan.
Israel vs. Netherlands, March 9: Israel is well into their tournament and is the first big story of the event - they have already qualified for the second round with a win over host South Korea and a decimation of Chinese Taipei. They are an unlikely success, too - they have just one player born in Israel, with most of the roster being American-born minor leaguers of Jewish heritage. Many have never even been to Israel. They stand virtually no chance of making a deep run, but they have been fun to watch, and this game should be no exception. The Dutch should be fun to watch as well, and they have some intriguing Major League talent - especially out in the field. If we get lucky we'll see reliever Loek van Mil show up for the Dutch - at 7-foot-1 he's the tallest player in professional baseball.
Canada vs. U.S., March 12: The Canadians are an interesting roster for several reasons - not the last of which being that Ryan Dempster and Eric Gagne have both come out of retirement to join the squad. The Americans obviously outclass my native Canadian squad. For the Canadians this is the game that matters, though - a chance to beat the bully neighbors next door. A win here would mean everything to the Canadians, but there is a chance that there could be more on the line than that. If the Americans lose to the Dominicans and the Canadians win one - likely against Colombia - then this could be a one-game showdown for a playoff spot. Not likely, but man that would be exciting.
Doc's Sports has had a winning tradition for more than four decades. Don't believe us? Try us out for free, and we are convinced you will be a believer. Get $60 worth of free sports picks - members' picks just like our paying clients get - here .
Read more articles by Trevor Whenham