Case of the Mondays: Vikings Victim of Biggest NFL Upset in 23 Years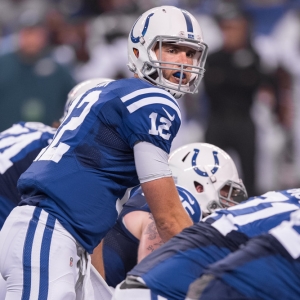 Well, whoever was left in their NFL survivor pools is undoubtedly out now. The Vikings were the biggest favorite of the week, by far; in fact, their loss to Buffalo on Sunday was the worst in the last 23 years as a such a big favorite (-17). There were plenty of surprises on the college gridiron, too, as Virginia Tech went down to Old Dominion and TCU suffered a second consecutive setback.

Odds provided by MyBookie.ag unless otherwise indicated.

Minnesota Vikings . Minnesota was undefeated through two weeks, with one win and a respectable road tie against Green Bay. Buffalo, on the other hand, was looking like the worst team in the NFL after being outscored by a combined 55 points in losses to Baltimore and the Chargers. As such, the Bills got two touchdowns and a field goal. They would have covered even if they had been giving two touchdowns and a field goal. Buffalo, which won the turnover battled 3-0, led 17-0 after one quarter and 27-0 by halftime before coasting to a 27-6 victory. "I don't think we took them too lightly," Minnesota head coach Mike Zimmer said of the Bills. "I think they came out and kicked our butts." The Vikings are +6.5 underdogs at the Rams in Week 4.

Andrew Luck . It was not a good Sunday for Luck, even though the Colts at least managed to be competitive on the road in a 20-16 setback against Philadelphia. One of the big stories-unnecessarily big, it should probably be noted-in Week 3 was Luck getting benched in favor of Jacoby Brissett for a desperation Hail May from the wrong side of the 50-yard line on the final play of the game. Of course, it is no secret that Brissett has better arm strength than the former Stanford standout. It is also no secret that Luck is struggling upon his return from a 2017 shoulder injury. He had a modest day at the office, going 25-of-40 for 164 yards and one touchdown to give him five TDs and three INTs through three weeks. Indianapolis is +700 to win the AFC South.

Virginia Tech . The Hokies were even more massive favorites than the Vikings this past weekend. Giving 28.5 points, VT suffered a shocking 49-35 home loss to Old Dominion. The 13th-ranked team in the nation never trailed through three quarters before getting outscored 28-7 in the fourth. Explained head coach Justin Fuente, "I told [my players], 'I liked you guys a lot better when everybody [said] you were terrible-when everybody [said] you didn't have any chance [before beating Florida State 24-3 in week one], and all you did was work your tails off.' And then now we get all feeling good about ourselves and we got brought back down to Earth. We got what we deserved." Added defensive coordinator Bud Foster: "Very disappointed in how we competed. I just didn't think we competed for balls. We played just poor technique. We weren't ready to play is the bottom line, and I take full responsibility for that."

Shawn Robinson . Since leading Ohio State 21-13 in the third quarter, TCU has been outscored 58-23-losing to the Buckeyes 40-28 and at Texas 31-16 this past weekend. Robinson turned the ball over three times (two interceptions, one touchdown) in the Horned Frogs' most recent setback after coughing it on three occasions (also two interceptions, one touchdown) against Ohio State, as well. The sophomore signal-caller was eventually replaced by Michael Collins late in the fourth quarter. TCU is a -10.5 home favorite over Iowa State on Saturday.

Philadelphia Phillies . As recently as Aug. 11, the Phillies found themselves in first place in the National League East. They had to figure that at the very worst that they would be in NL East contention the entire way and certainly in the mix for some kind of playoff berth (either division title or wild card) until the end. Instead, Philadelphia has been one of the worst teams in baseball over the past two months, and it was officially eliminated this past Saturday during a four-game sweep in Atlanta. The Braves clinched the division going away, sweeping Philly with victories of 8-3, 6-5, 5-3, and 2-1. They are now 88-68, a whopping 9.5 games ahead of the Phillies. Atlanta is +500 to win the National League Pennant.

Jose Mourinho . Through just six matches, Manchester United is already losing touch in the 2018-19 English Premier League. The Red Devils should have been able to pick up three points last Saturday, but instead they endured a 1-1 draw at home against unheralded Wolverhampton. "I think the result is fair," Mourinho admitted. "They deserved their point and we deserve the punishment of only getting one point. They started better were more aggressive, had more intent, and I don't know why but they were more motivated." Man U, which allowed an equalizing goal in the 53rd minute, is now tied for seventh on the EPL table and eight points back of Liverpool. Manchester City is a -180 favorite to win the Premier League; United is +4000.

Bryson DeChambeau . With two victories in the three previous playoff tournaments, DeChambeau was No. 1 in the FedEx Cup standings heading into the TOUR Championship. But he was never in the mix, starting with rounds of 71 and 75 in Atlanta to leave him at 6-over prior to the weekend and out of the cup discussion. The 25-year-old American ended up finishing in 19th place and dropped to third in the FedEx Cup race behind Justin Rose and Tiger Woods. Rose lifted the cup for the first time in his career, while Tiger sent East Lake into a frenzy with his first tournament win since 2013. Tiger, DeChambeau, and Rose will all be in action at the Ryder Cup this week in Paris. The United States is a -135 favorite; Tiger is +600 to be his team's top point-scorer and he is +1200 to hole the cup-clinching putt ( Bovada Sportsbook ).
Read more articles by Ricky Dimon