Case of the Mondays: Chiefs, Rams Bow Out of Playoffs at Home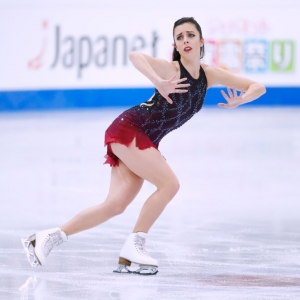 All four home teams were favored by at least six points in the wild-card playoffs. So, naturally, each of the two road teams won on day one of the NFL postseason. The Chiefs squandered an 18-point, second-half lead over Tennessee before the Rams got outplayed by defending NFC champion Atlanta from start to finish. On the college gridiron, there is one more game to go-and it is tonight's National Championship.

Odds provided by BetOnline Sportsbook unless otherwise indicated.

Kansas City Chiefs . It wasn't quite a 28-3 lead that the Falcons blew against New England in last year's Super Bowl. But here's the thing: the Patriots were the best team in football-and still are. The Tennessee Titans are not the best team in football. In fact, they aren't even good; they're widely regarded as one of the worst teams in recent playoff memory. Nonetheless, Kansas City-playing at home-managed to blow all of a 21-3 lead in the second half and lost to the Titans 22-21 this past Saturday afternoon. The Chiefs were victimized by bad officiating, by their own bad offense, and by a touchdown pass from Marcus Mariota to…wait for it…Marcus Mariota. Tennessee is a +13.5 underdog at New England on Saturday night.

Pharoh Cooper . Making their first playoff appearance since the 2004-05 season, the Rams were not out of it until the final few minutes against an experienced Atlanta squad. But they were also never really in it. Cooper, a dynamic return man, put his team in an early hole with not one but two fumbles on special teams. He muffed a punt in the opening quarter that led to the first points of the game (a Falcons' field goal) and he fumbled on a second-quarter kickoff return that led to the visitors' first touchdown and a 13-0 advantage. The Falcons never looked back went on to knock off the NFC West champions 26-13. Atlanta is a -2.5 favorite over Philadelphia on Saturday. This is the first time in NFL history that a No. 1 seed is a home underdog in its opening playoff game.

Anfernee Jennings . Alabama will be down two starters when it battles SEC rival Georgia in the final of the College Football Playoff on Monday night in Atlanta. Jennings, a sophomore outside linebacker, suffered a sprained knee during last week's 24-6 Sugar Bowl rout of Clemson. "Unfortunately I've played my last game this season," he wrote on his social media channels, "but I will be back stronger than ever next season." On the other side of the ball, starting guard Lester Cotton will also miss the championship game. Cotton also sustained a knee injury against the Tigers. "We've got an injury list that's really, really long," head coach Nick Saban lamented. "It's been a cumulative effect of the season…. I can't even tell you the number of guys that we have out, but it's a pretty significant number." The Crimson Tide are -3.5 favorites over the Bulldogs.

Los Angeles Lakers . The Lakers looked like an up-and-coming team in the early stages of the season, but it is all falling apart both on and off the court. Even after taking care of lowly Atlanta this past weekend, they are 12-27 and tied for the last in the Western Conference. Los Angeles has lost nine of its last 10 games, and LaVar Ball, refusing to be preoccupied in Lithuania, is raging about how the players have quit on head coach Luke Walton. L.A.'s Pacific Division deficit (the biggest in the NBA) is 19.5 games behind Golden State, which is -220 to win the NBA title (MyBookie.ag).

San Jose Sharks . Nobody in the entire NHL other than Tampa Bay has been able to keep up with the upstart expansion franchise that is Vegas. Right now, it is the Sharks who are most notably losing ground on the Golden Knights in the Pacific Division. San Jose has lost three in a row and four of its last five contests after falling at Winnipeg 4-1 this past Sunday. The Sharks (48) suddenly find themselves a whopping 12 points back of division-leading Vegas (60).

Grayson Allen . Duke is now saddled with two losses this season, and both have come against ACC foes who are not expected to finish near the top of the conference. On the heels of a recent setback at Boston College, the Blue Devils fell at N.C. State 96-85 last weekend. Allen went only 3-for-9 from the floor (1-for-4 from three-point range) and finished with just eight points, three assists, and three rebounds. Duke turned the ball over 16 times and made a mere three of 15 attempts from downtown. "We did not play with much poise," head coach Mike Krzyzewski admitted. "I thought we were frantic. I think they made us that way. Obviously they deserved to win." The Devils are +600 to win the National Championship.

Ashley Wagner . Wagner, a three-time national figure skating champion and bronze medalist in the team competition at the 2014 Sochi Olympics, is not going to South Korea. The 26-year-old placed fourth at last week's U.S. nationals and the three skaters who found themselves on the podium were named to the American team ahead of Wagner. She took to Twitter following the decision to vent her frustration. "As an athlete, I'm allowed to be mad," Wagner posted on Twitter following the decision. "As a senior competitor with over 10 years of experience, I'm allowed to question things. At the end of the day, I laid out my best and I'm going home proud! Congrats to the lovely ladies of the team, you've got me in your cheering squad now!" The United States is a +250 second choice behind Germany to win the most medals (Bovada Sportsbook).
Read more articles by Ricky Dimon